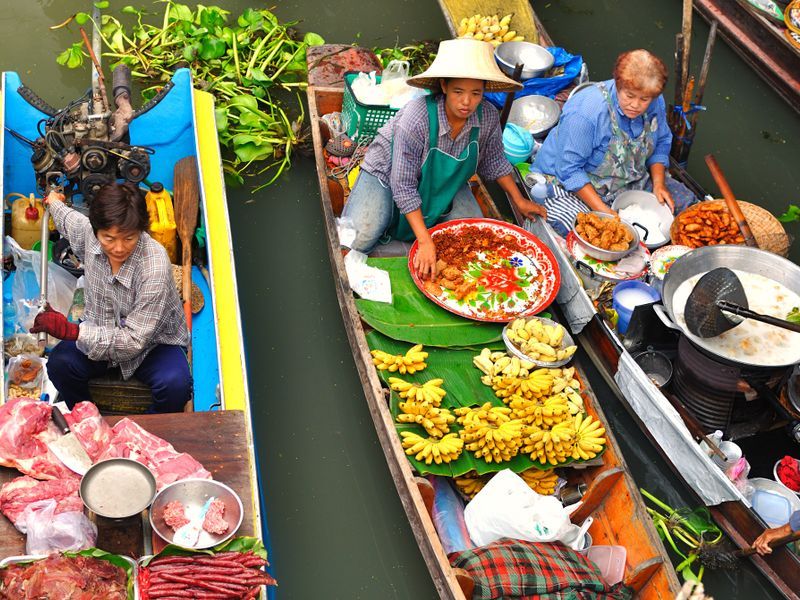 Damnoen Saduak is originally the canal name that was dug in the reign of King Rama IV. This canal was dug to join Taachin River in Samutsakorn Province and Maeklong River in Samutsonkram Province.
Damnoen Saduak Canal is not only a transportation route, but also a large water resource for farmers to be able to do agriculture all year round. This allows the population density to continuously grow along both sides of the canal from the beginning to the other end. A wide variety of fruits and vegetable are cropped here.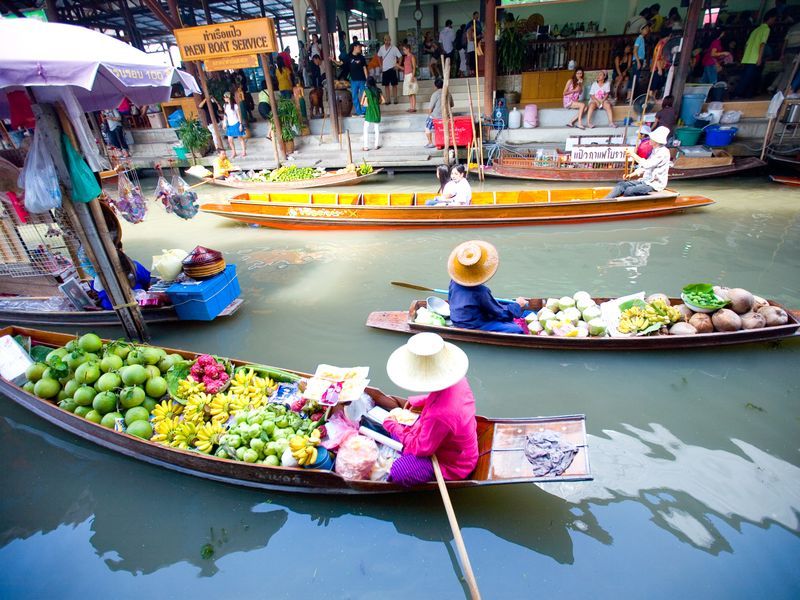 In the Thai history, rivers and canals (or "Khlong" in Thai) were very important for Thais. They served as daily commerce channel. Especially in Bangkok, early European visitors would call Bangkok's water network as the "Venice of the East" as it was also the main communication channel and was very busy. Nowadays, Damnoen Saduak, located on the outer Bangkok, has become one of the most famous floating markets in Thailand that attracts tourists to visit.
At the crack of dawn, people come to buy many kinds of fruits and vegetables sold at this Khlong Damnoen Saduak on boats. Due to the rising number of visitors at Damnoen Saduak floating market, product varieties are also increase and give visitors more choices to choose from. Come to Damnoen Saduak in the early morning to see what they have and take a row boat riding to get the genuine experience of floating market.
TakeMeTour's Review
Thai people don't actually go there that often anymore since it has become quite commercialized. It is great for a traveler with limited time in Thailand as it is open everyday. The prices of food and drinks can be slightly pricey comparing to other floating markets.