Khao yai is the oldest and most popular national park in Thailand. It is the third largest Thailand's national park, covering 2,168 sq. km. Khao Yai is part of the largest unblemished monsoon forests existing in Asia, Dong Phayayen-Khao Yai Forest Complex, a Unesco World Heritage Site. Foreign visitors can travel to Khao Yai independently as staff at the information center can mostly speak English and are very helpful.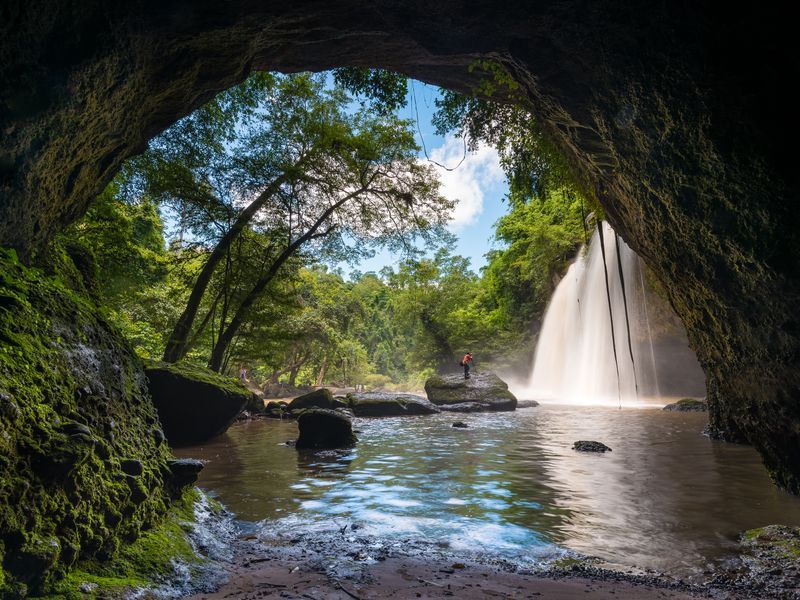 There is no record of tiger being seen recently. However, Freeland Foundation together with Department of National Park rangers have surprisingly discovered the subspecies of Indochinese tigers which earlier thought to be extinct in other parts of eastern Thailand. The 80 metre Heo Narok waterfall and Heo Suwat waterfall, the two famous waterfalls in the film The Beach, are also parts of Khao Yai. Another waterfall that is famous among Thais is Namtok Sarika.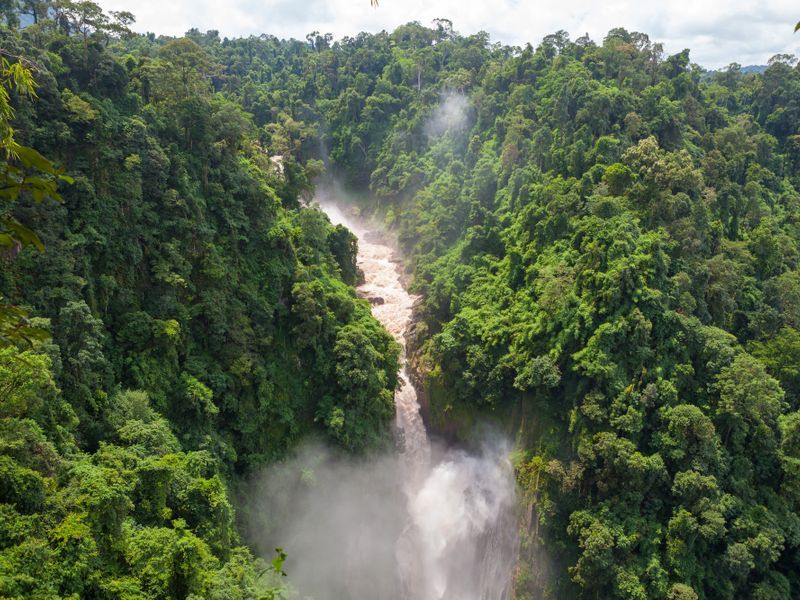 The number of visitors to Khao Yai has increased double in fiscal year 2016 compared to 2008 (from 671,569 to over 1.2 million. During the New Year's week from December 30th – January 3rd, one of its busiest time, Khao Yai received 156,574 visitors – reported by the Department of National Parks (DNP).
Since the last discovery of tiger in Khao Yai National Park in 2002, 18 tigers, including five males, seven female and six cubs, were seen again by surveillance camras in the Dong Phaya Yen Khao Yai in June 2016 and February 2017 with a cooperation of the DPN, the Freeland Foundation and the Panthera Corporation.
TakeMeTour's Review
Thai familys or couples love to spend time in Khao Yai. Some might not necessarily go onto the National Park itself, but rather staying in resorts and good restaurants nearby for the mountain breeze. As Khao Yai is located off the highway leading to the Northeastern region, notably home to thousands blue collar workers, the traffic can be quite bad during the public holiday.