Dubbed the Pearl of the Andaman Sea, Phuket is often unfairly dismissed as a tourist trap. While most travelers only flock to Phuket's popular beaches and fancy shows, there are lots of local things to do in Phuket. It's the epitome of Treasure Island!
---
Phuket through the Local Lens: TakeMeTour's Review


The largest island in Thailand, Phuket is 576 sq.m. of not only beautiful beaches. Spectacular viewpoints, colorful colonial-style houses and gorgeous religious sites are all there. You're welcome to go diving, swim and sunbathe on one of its many beaches, but don't forget to find local things to do. This Andaman island is, after all, one of Thailand's most culturally diverse communities with over 500 years of history.
Along the streets of Old Phuket Town, you'll find century-old Sino-Portuguese shophouses and mansions. The majority of the locals are descendants of Chinese tin miners and traders, so the island is blessed with an abundance of Thai-Chinese heritage. Pay a visit to Thai temples and Chinese shrines around the town to feel their faith. The island is also home to a large Muslim community and the minority Moken, the sea gypsies with their own animistic beliefs and fisherman's way of life.
With much natural beauty and many local lifestyles to experience, you wouldn't want to just stay on the beach. Here are some tips to help you get the most of your trip.
Top 7 Local Things to Do in Phuket: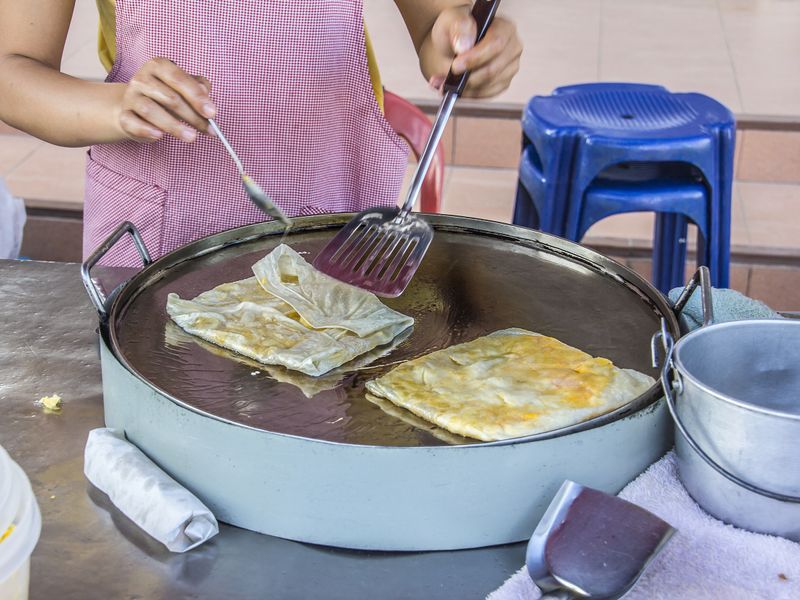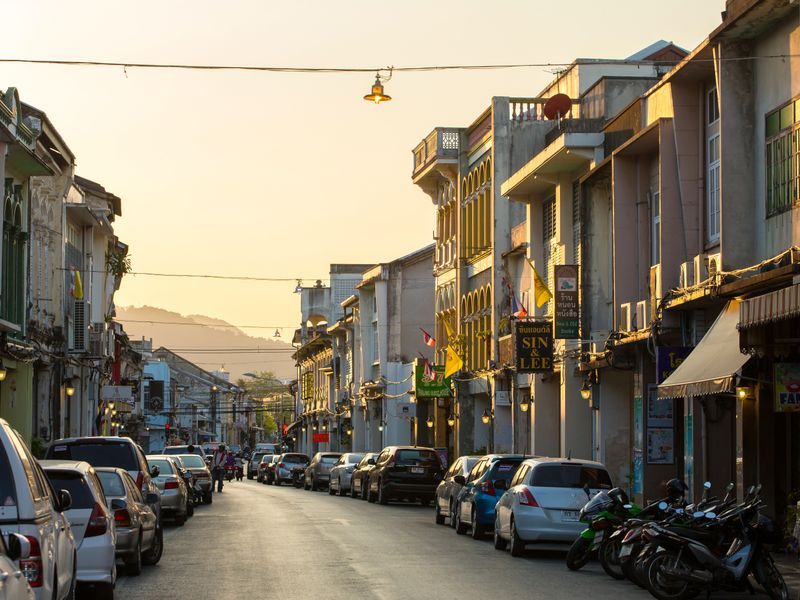 2. Old meets new in Old Phuket Town
Thalang Road, Krabi Road, Phang Nga Road, Deebuk Road, Romanee Lane, etc... these are the paths walked upon by many generations before us. Besides local museums (namely Phuket Thaihua Museum) for history buffs and vibrant Sino-Portuguese houses (many still inhabited by the local families) for architecture enthusiasts, Old Phuket Town has recently become a magnet for hipsters with street arts. Later in the day, you can also go restaurant- and café-hopping in the district.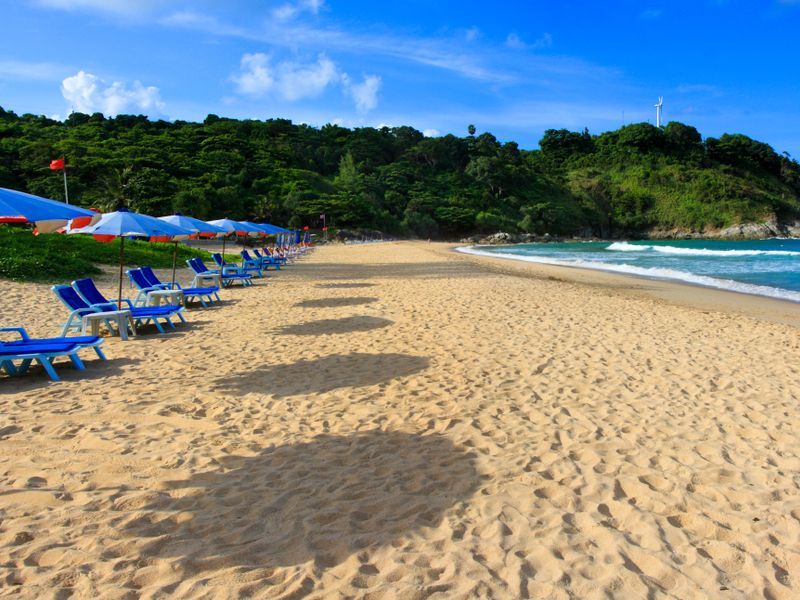 3. Soak up the sun on peaceful beaches
If Patong Beach is too touristy, the island has some more laid-back options like Kata Beach and Naiharn Beach. For an even more private experience, consider the island's most quiet beaches like Layan Beach and Mai Khao Beach. Both are also perfect for swimming.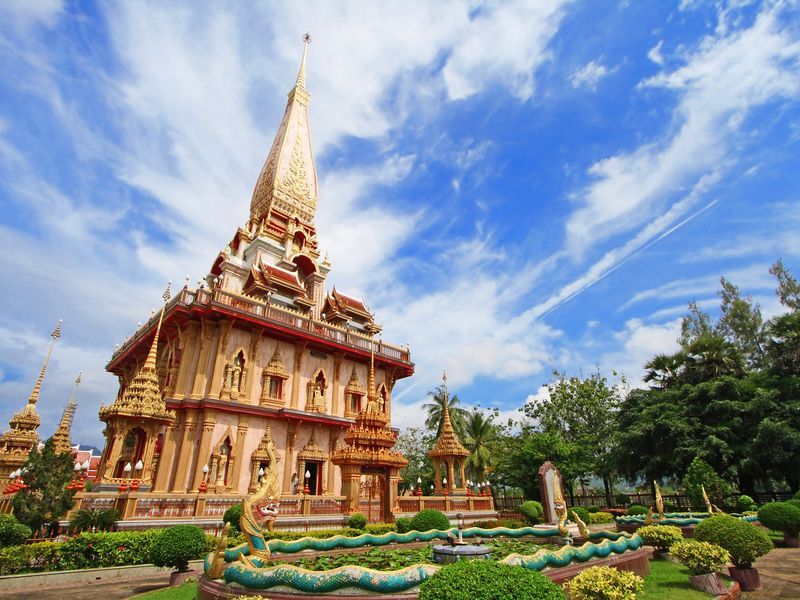 4. Explore the Thai-Chinese heritage at Thai temples and Chinese shrines
You're missing out on the local way of life if you visit only Thai temples or Chinese shrines or skip them altogether. Since many locals are Thai-Chinese (especially Hokkien), they worship both the Buddha and Chinese gods. Wat Chalong (Chalong Temple) draws both locals and travelers in with the tale of the island's most revered religious figure Luang Phor Chaem and elaborate architecture while Jui Tui Shrine hosts one of Thailand's biggest Vegetarian Festivals in late-October. For nature lovers, we suggest going up Nakkerd Hill. You'll see both the Big Buddha and the panoramic view.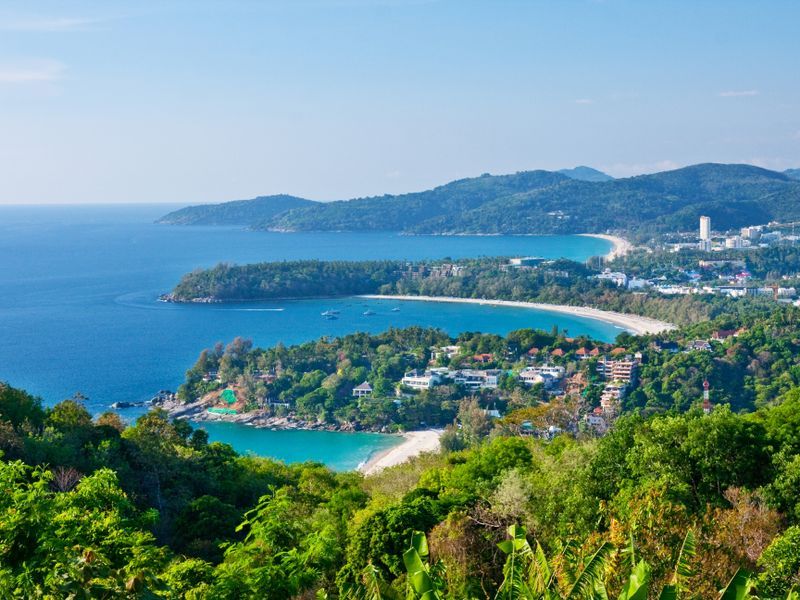 5. Wonderful views all day
Phuket residents sure are lucky to have great views from dawn till dusk. We suggest you join them for a seaside morning jog at Saphan Hin Park. Then head up the island's numerous viewpoints, such as Khao Rang Hill, Karon Viewpoint (see three beaches at once) and Khao Toh Sae Viewpoint (bonus: a meet and greet with the local monkeys). For a sunset spectacle, you can choose between the all-time favorite Promthep Cape and the hidden gem Windmill Viewpoint.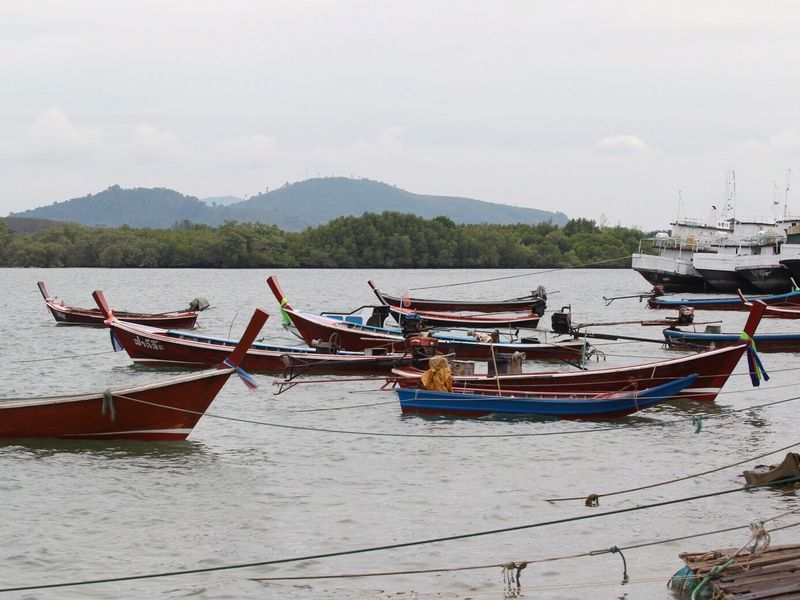 6. See the secret life of the sea gypsies
It's not every day you get to meet the Moken, the sea nomads who have settled along the island's shore. Hop on a boat and visit the Moken lobster farm and taste from-sea-to-table seafood dinner.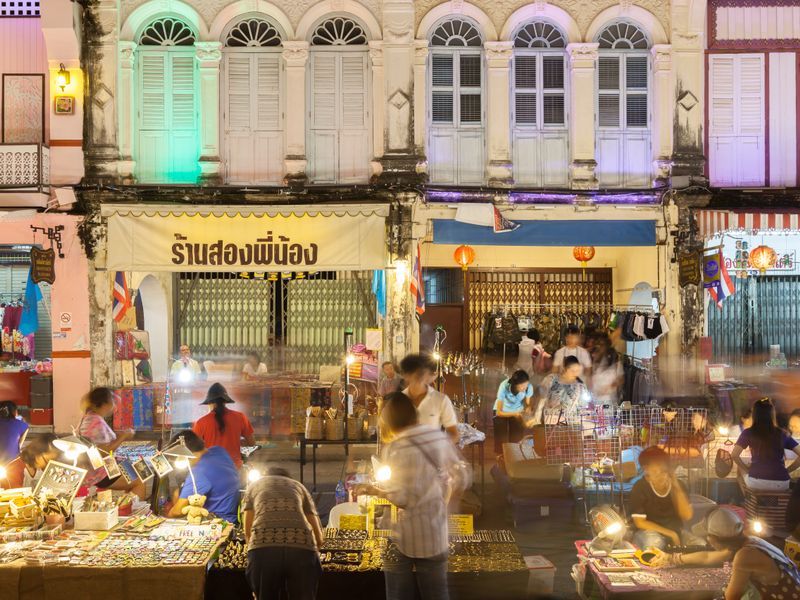 7. Be a night owl, the local style
If nightlife on Bangla Road (Soi Bangla) isn't your thing, you can enjoy eating and shopping at a night market or a walking street. Sure, there will be touristy stuff on sale, but if you have a local pal with you, you'll have no trouble finding local things to do in Phuket like eating authentic southern snacks.
---
Tours in Phuket and Surrounding