Bamboo Bike Bangkok Jungle Oasis - Unique Bang Kra Choa (Bang Kra Jao) bicycle trip. (Sat, Sun and Thai holiday)
Samut Prakan(Tour starts from Bangkok or Samut Prakan)
Bang Krachao an Oasis in the Heart of Bangkok. You will get more experiences with bamboo bicycle together with me (tour guild licence) and local Bike Leader who will take care and provide you for information, activities and knowledge during the tour.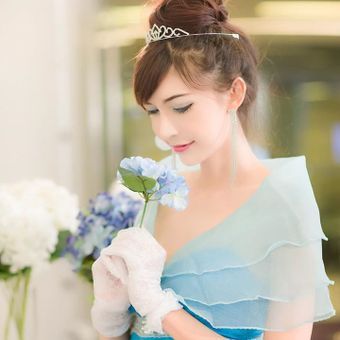 FAQ
It's so much fun biking down these peaceful lanes, with forest spilling over on either side plus self leaning and experience activity that can make Bang Krachao is a fantastic place to escape the rush of Bangkok for your fulfill vacation.
Things to prepare for the trip
Try to bring fast-drying clothing, from undergarments to pants and shirts. Hat, Sunglasses and UV protection. Please have the breakfast before pick-up time.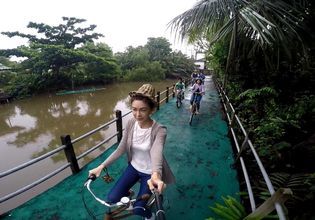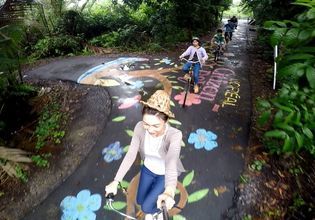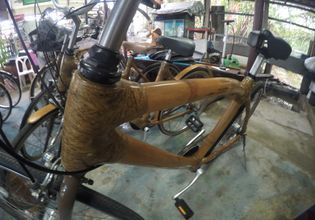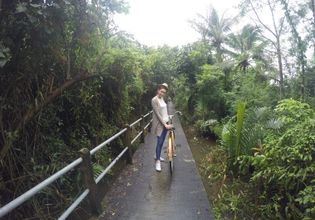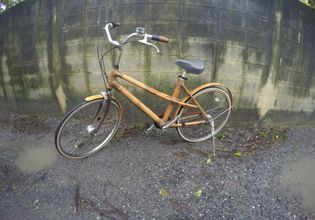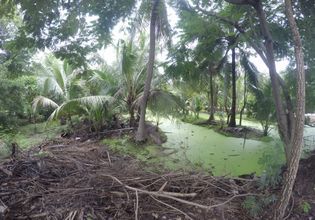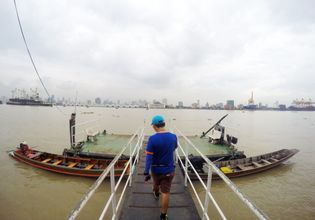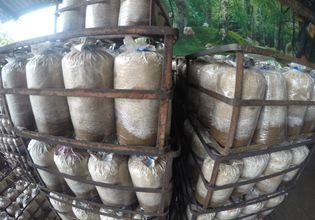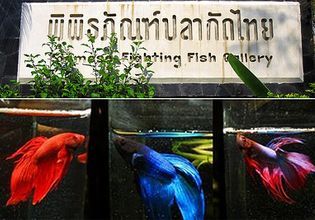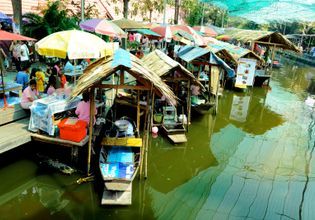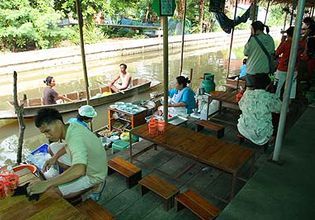 Itinerary
Meet up at our meeting point
- BTS Station (Any Station, Bang Chak, Bang Na, Bearing, On Nut, Punnawithi, Udom Suk)
- MRT Station (Any Station)
Take Tuk Tuk or Taxi to the Pier.
Take ferry crossing the Chao Phraya River transfer to the start's station (1).
- Welcome drink.
- Orientation and Safety introductions.
- Choose our comfortable bamboo bike.
Cycling time! Cycling on the narrow elevated walkways.
- Cycling and get an insight in the daily life locally including animals, enjoy the beautiful tranquil countryside along the way.
- We will regularly stop at interesting sights, Pho to time.
- Ancient Thai temples visitation.
- We will take sufficient time to relax in the shade whilst enjoying a refreshing drink.
Local Mushroom Farm.
- Visit and leaning how local mushrooms in tropical areas are grown.
- Taste some mushroom drinks and fried mushrooms products.
Pedaling through fields and over water village.
ฃ
- Water coconut trees farmland where fruits and vegetables are grown.
- A short stop at a pier to enjoy the view of Bangkok city just across the river black ground.
- Short walk through small village buil
Siamese fighting fish gallery. (Life Learning Center)
- The only Siamese Fighting Fish Gallery in the world is situated on the Bangkachao Peninsula.
Head to a tranquil park - Sri Nakhon Khuean Khan Park and Botanical Garden.
- Bird watching tower.
- Feeding fish.
- Enjoy cycling by yourself or take a rest for 15 minutes
Ride back to the station (1)
Start from station (2) Choose our comfortable bike ride to next destination.


* You will be together with me.
Arrive Home Herbal Incense. (Baan Toop)

- Take a self-practice workshop - Enjoy to doing and leaning herb Incense or/and Thai Tie dye.
Heading to Bang Nam Phueng Floating Market.

- Take Row boat yourself for 30Min.
- Enjoy in Floating Market – Explain info on local foods and product while we walk skim though the market.
Visit the shop of Community of Bang Nam Phueng Thai Tradition Massage.

- Do Tradition Thai Massage for 1 Hour.
Ride back to the Station (2) Enjoy view on the way back.
Take Ferri back to Bangkok. Take Taxi to BTS station. (To avoid the traffic jams)
Arrive to your train station with safe trip.
Price condition
Meals are included. (Note that alcohol is excluded)
Transportation fares are included.
Admission fees are included.
Extra expense you should prepare
Additional Local produces will be pending on your decision Expense.
Meeting point
- Any Station

- Bang Chak

- Bang Na

- Bearing

- On Nut

- Punnawithi

- Udom Suk