[Joined Tour] Take an Evening Tuk Tuk Tour and See Bangkok at Night
Bangkok
On this tuktuk tour we will show you the beauty of Bangkok by night and visit some of the famous and not so famous temples, markets and food.
FAQ
Bangkok is a city that never sleeps. Its nightlife is legendary, but many of the most beautiful parts of the city are often overlooked at night. On this Bangkok night tour we will travel by tuk tuk to explore Bangkok's markets, temples and food.
We will visit places that most tourists only visit during the daytime including some of Bangkok's most famous temples, such as Wat Pho. We will walk through local Bangkok night markets including the 24-hour Flower market.
There is the food and at night time the streets are alive with food vendors. As we go we will stop to sample some of the best food in the city, whether it be random snacks along the way, some of the cities best noodles, or a surprise dessert stop. Yo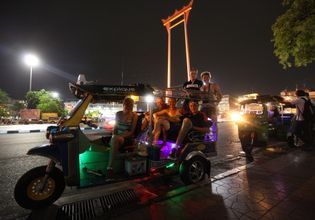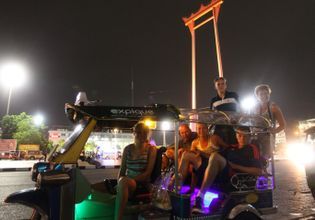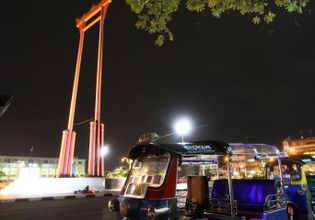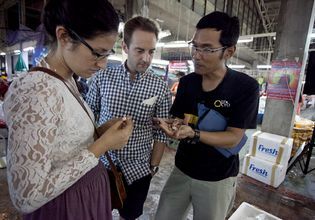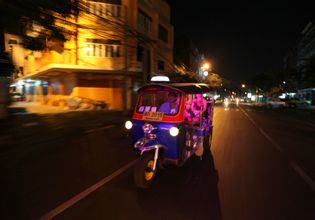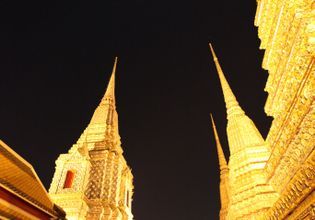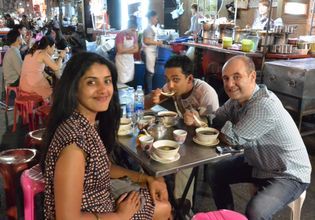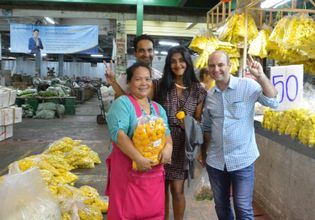 Itinerary
Meet up at BTS Station (Krung Thon Buri)
Dinner at a local restaurant, ... plus a few surprises!
Wat Pho

*Please note that at night we cannot see the reclining buddha at Wat Pho, many customers rather go during the day.
Price condition
Meals are included. (Note that alcohol is excluded)
Transportation fares are included.
Admission fees are included. Irene

Nadia
We love it!
My 5 year old son really enjoy the boat riding and watching the fireflies. Overall, its a good trip for a family with small kid

Judith
Kanchanaburi is great!
Quite satisfied with the tour considering the cheap price. We visited everything indicated in the itinerary. One day trip was enough to experience Kanchanaburi. We enjoyed the Death Railway train ride and had some free time hiking/walking in Sai Yok Noi National Park to see the source of the waterfalls. Tour driver was crazy though. Drives over 125mph! He looked offended when my co-passengers told him to slow down. + 94 more travelers have enjoyed the local experience with External Provider
Load more