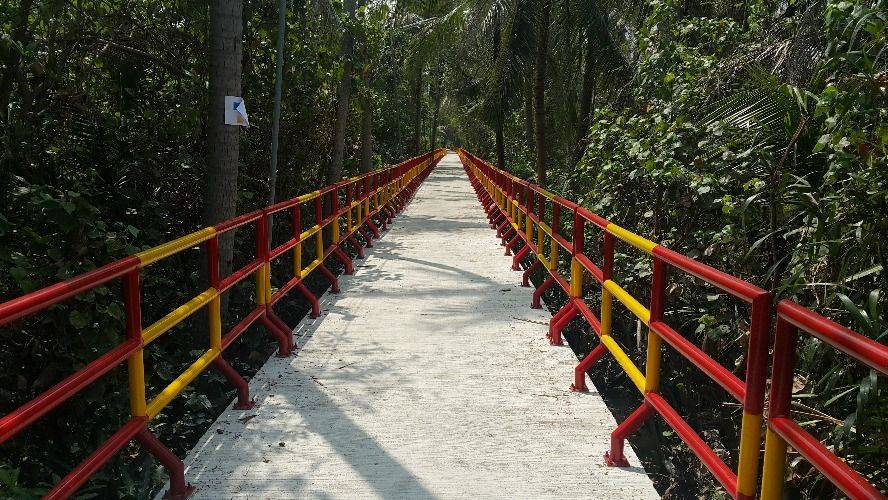 Biking and Kayaking in the Green Area (Weekend only)
Samut Prakarn(Tour starts from Bangkok)
Get ready to cycling and kayaking and explore the local site nearby Bangkok.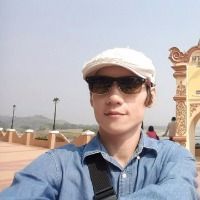 FAQ
As you might have already known that Bang Ka Jao is one of the most favourable destinations for cycling lovers, how about cycling and kayaking too? It's going to be a double fun!
This neighbourhood is nothing like Bangkok, even though it's very close to Bangkok (5-10 minutes of a boat ride from Bangkok); the people are very kind and friendly, the district is peaceful and filled with green, many more.
Not only you get to cycle around this nice district, but also kayak along a local canel to check out local folks and their ways life.
Things to prepare for the trip
If who have sun screen should bring on the trip.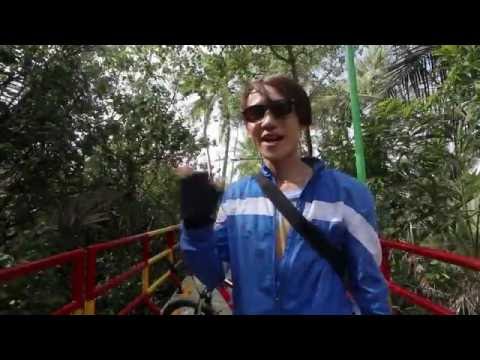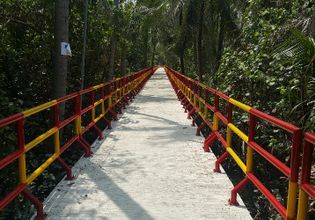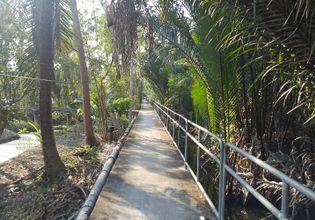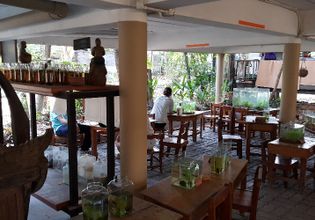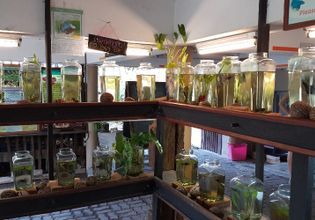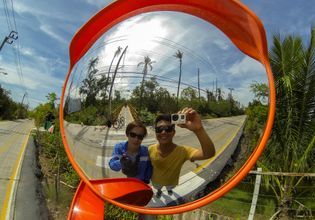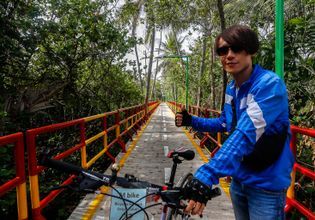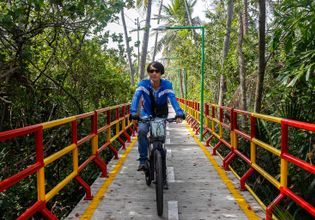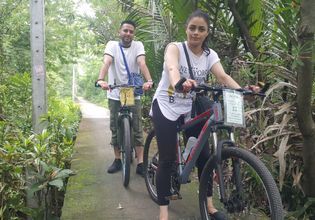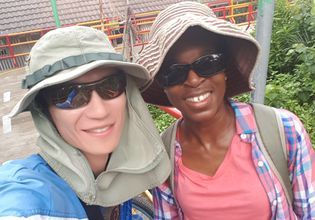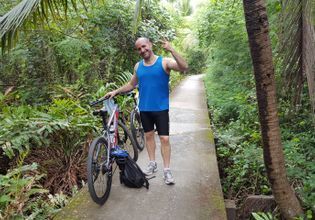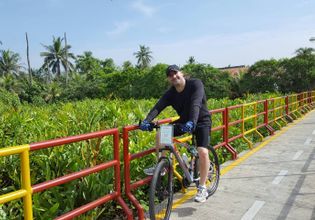 Itinerary
Meet up at hotel lobby (in Bangkok area)
Arrive in Samut Pakarm province. Let's rent a bicycle.
Bike to Wat Pa Kate and pay respects to Buddha Images. This temple's older than 256 years and filled with many cultures and local stories.
Have fun kayaking! We will go along a local canal and observe the local way of life. No rush! It's a chill out time.
(Don't forget to bring spare clothes, just in case)
Stop by Bangkok Tree House. Take a quick rest, chill out at their cafe, take some awesome photos.
Get going to a local restaurant for lunch.
Continue our bike tour to Sri Nakorn Kuen Khan Park. This park is known as the local central park. You will love this place :)
Check out Siamese Fighting Fish Gallery and learn how the fish is raised
Return the bicycle to shop and get ready to be back to Bangkok.
Price condition
Meals are included. (Note that alcohol is excluded).
Transportation fares are included.
Admission fees are included.
Meeting point
- Hotel Pickup in Bangkok Area


Fiona
Excellent service
Our guide Mr Ben is very helpful. He advised us on the best location to take pictures while waiting for the train at Meklong station. Will try other packages.

Brian
Very informative and fun!

Pooja
A great experience!
Ben was an exceptional guide! He was very knowledgeable about the area and was able to answer all our questions about Thailand. It was our first time here so we were able to learn so much from him. The train market was such a fun start to our trip, guiding us through the market and making sure we got the perfect view of the train coming by. we also had a blast at the amphawa market. We started by taking a boat tour through about 4-5 temples, the temple within the tree being a more notable one. My mom and I had the experience to learn how to properly give prayers. Ending with dinner and the lovely firefly boat tour. Ben was also prepared with cold water and face wipes for the very hot day. We highly recommend Ben and wish we could experience other part of Thailand with him as our guide! + 22 more travelers have enjoyed the local experience with Mr.Sinchai
Load more