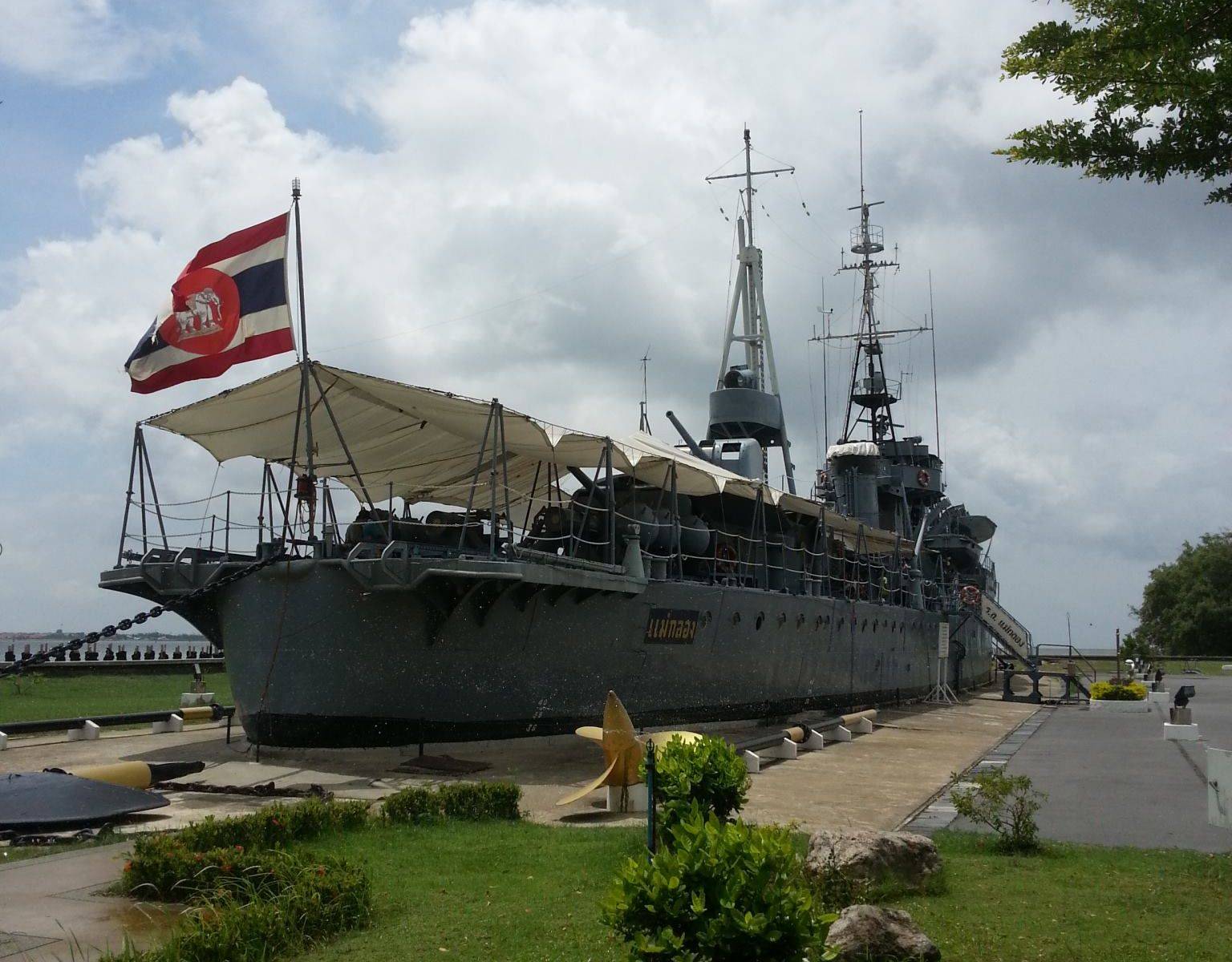 | Trip starts from Bangkok
Samut Prakan Discovery: Visit a Floating Market, Chao Phraya's Great Fort & Pagoda!
---
I will take you to tour Bang Nam Pueng Floating Market, Chulachomklao Fort, and the Phra Samut Chedi Pagoda! These are local sightseeing spots in Bangkok's eastern suburb. of Samut Prakan!
---
itinerary
08:00
Meet up at hotel lobby (in Bangkok area)
10:00
Let's start the trip by going to Bang Nam Pheung Floating Market for a shopping tour and buy some delicious Thai lunch!
13:00
Afterwards, we head to Phra Chulachomklao Fort, which represents the wisdom of King Rama V. He prepared and constructed this fort as a stronghold against opposition forces, especially the European nations who were hungry for colonies.
16:00
Then, let's go make merit at the Phra Samut Chedi Pagoda!
18:00
We end the trip here by returning to your hotel! I hope you enjoyed my trip!
---
Price Conditions
Transportation fares are included.
Admission fees are included.
More details about price conditions
---
FAQs
Why this trip?
Enjoy Thai local floating market in the morning. Before going to historic site over 100 years. Sight and walk in HMS Maeklong , Fort Cannons and Pray to Phra Samut Chedi Pagoda before send you back to hotel
How local is it?
Learning about history, find some nice seafood around area and get chance to make a merit.
What makes it unique?
This trip will take you to lung of Bangkok area before fulfill your imagine of how we fight against colonization. How people live near mangrove forest living.
---
Meeting Point
Hotel Pickup
- Hotel Pickup in Bangkok Area
---
All Countries
All Countries
United States (1)
History, food, religion
Korbchai picked me up at my hotel promptly at 8:00 a.m. He provided a helmet & pillion. He'd equipped both helmets with Blue Tooth so that we could easily communicate as he drove. My first impression of him was that he is a very gentle & kind man. Since I hadn't eaten breakfast, he took me to a popular local place where I had khao man gai. Later in the day, he had me try two Thai desserts while I drank oleang. For lunch we stopped at a restaurant for fried rice, fresh vegetables and tom you goong. All meals were kindly provided by him. Our first site was Wat Pak Nam, where we wandered through the museum and saw the interior of the temple. We also saw a few other temples that were next to Wat Pak Nam. The next stop was the artist community by the river. We continued on to a fortress on Butterfly Island, a ship used in battle and to another temple where people make merit by feeding the fish. Throughout the day, he explained many things about Thai food and religion, as well as other aspects of the culture. He is very flexible in regards to your plans as to what you would like to see. He also took many photos of me, which he sent to me within an hour of dropping me off. It was a long, full day of activity, and I would like to reiterate that Korbchai is a very nice man.

Tina B.
United States
|
March 12, 2018
+ 1 more travelers have enjoyed
the local experience with Korbchai