Colors of Bangkok's Old Markets: The Multi-Cutural Walk
Bangkok
Explore Bangkok from its cultures. Roam around and experience the real local Thainess, not because it's a Thai things, but from the folks who live or make a living in each community/ neighborhood. Immerse yourself in the diversity of life.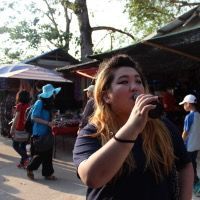 FAQ
To discover the differences of the local communities and observe the mutual way of life while enjoy tasting various kinds of foods and desserts and shopping along.
Some of the places we are going to take are very popular among the local folks and some are very local. We're going to show you around these places, share our passion in the local living and traveling, make this one tour special and memorable.
Discover the local places like no others. Not only we will take you to see different places, different ethnicities, and different cultures, but we will also show how these uniquenesses share in common.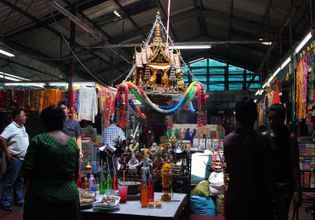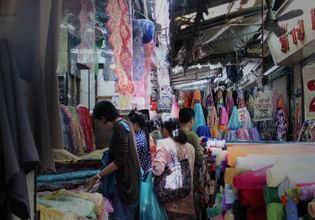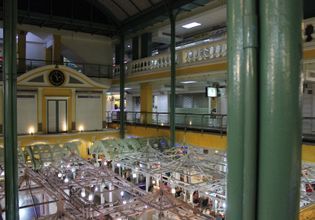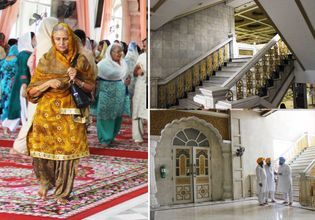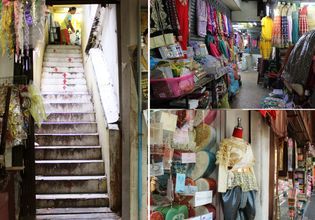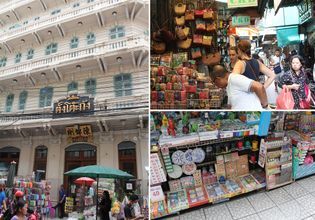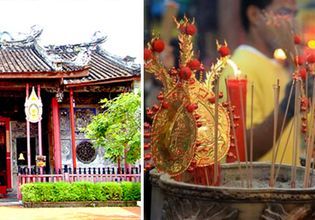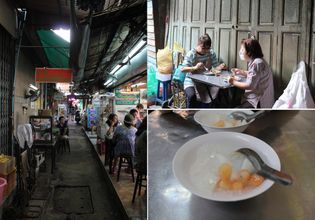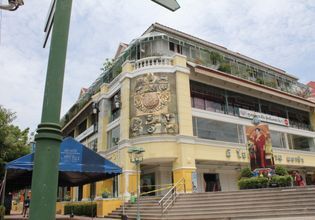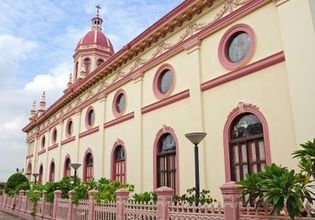 Itinerary
Meet up at our meeting point
- Airport Rail Link Station (Phaya Thai)
- BTS Station (Phaya Thai, Siam)
- MRT Station (Hua Lamphong, Sam Yan)
Arrive at Phahurat, the textile market. We will stop by and observe the beautiful interior of Gurdwara Siri Guru Singh Sabha, an iconic Sikh temple.
Head to our Indian Textile market. Walk around and observe the local community. You can buy some Indian makeups here as well (i.e hanna paint, Indian eyeliners, etc)
Go back in time. Check out some traditional Thai snacks and desserts in the Old Siam Plaza.
Cross the street to grab our local lunch. We'll take you to my secret delicious spots in Sampeng area ;)
Roam around Sampeng, the oldest and biggest market hub for gift ideas and accessories. Enjoy shopping cool stuff with the wholesale prices. We will help you the bargaining job as well. ;)
Move on visit to Wat Mangkon Kamalawat, a famous Chinese temple. Every Chinese holiday, thousands of Thai-Chinese descents will be here for a ceremony/ ritual. It's a good opportunity to take a look around the temple and pay respects to Chinese god images
Take a quick break at a tea house nearby (or if you prefer dessert/ coffee do let me know. We can find a nice cafe for you)
Walk to the nearest pier to cross Chao Phraya river by ferry.
Catch a Tuk Tuk or a cab to Wat Pra Yoon. Start our evening route from the temple to many spots. We will try to catch the sunset by Chao Praya river at Kian Un Keng shrine, so the order of the places might be adjusted accordingly
Take you back to the nearby BTS station.
Price condition
Meals are included. (Note that alcohol is excluded).
Transportation fares are included.
Admission fees are included.
Meeting point
Airport Rail Link Station

Michael
best night out with local thai people!
check it out if you don't want to go to the EXPAT areas which are really touristy...aka garbage.

GIFT is awesome ;)

Aizat
Its eye opening
The trip is is good. Gift was dedicated to make my day. I really like the train market trip though. The bar or
club hopping were pretty descent. Probably because its on weekdays. It really depends on what you are
looking for. I recommend you explain to Gift at introduction because she really knows her way around
town. I'm more of a laid back guy so i say it was Good. I bet it will be much fun on weekend. Thank you GIFT

Shaf
It was great! She was a great expert. + 4 more travelers have enjoyed the local experience with Gift
Load more