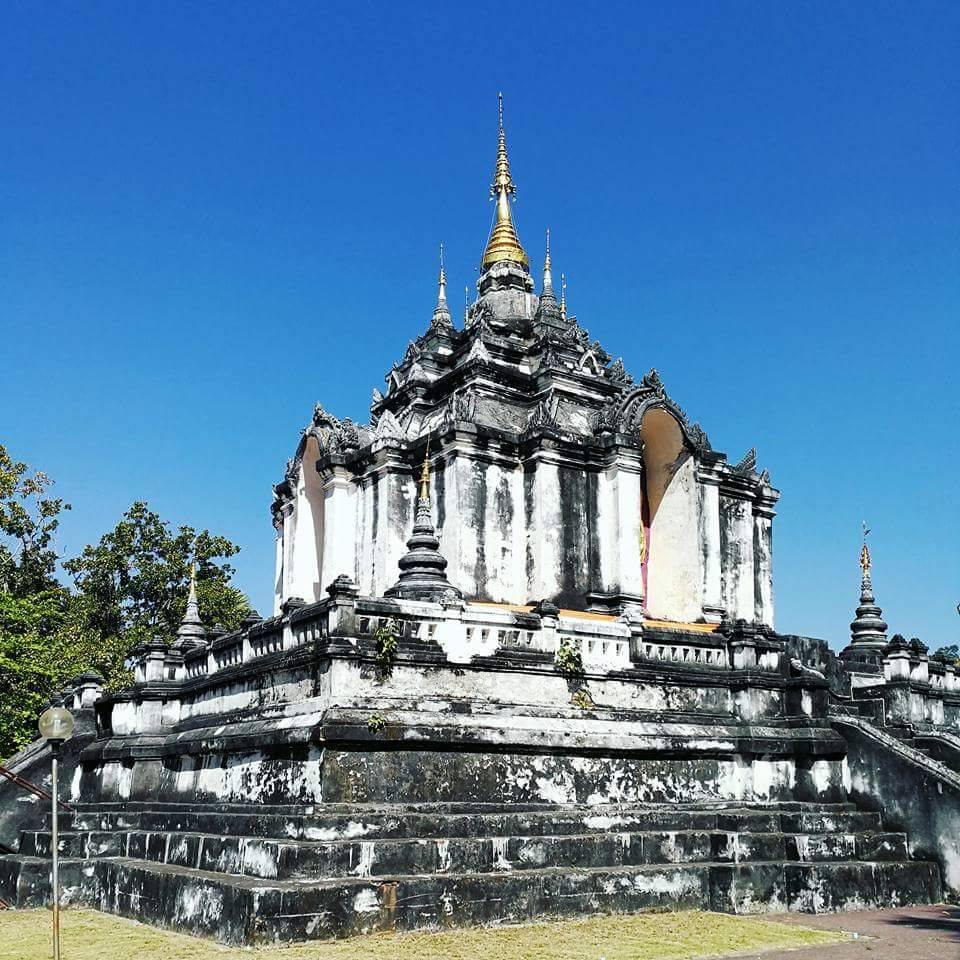 | Trip starts from Chiang Mai
Explore Lamphun Like You've Never Before!
---
Explore unseen historic sights from Chiang Mai to Lamphun including the ancient city & temples in Hariphunchai era (1200 years ago.) Enjoy local food and a beautiful railway bridge that survived from WWII, and the longest railway tunnel in Thailand!
---
itinerary
08:30
Meet up at hotel lobby (in Chiang Mai area)
09:30
Let's start by visiting the ancient city from the Hariphunchai era, which existed about 1,200 years ago or about 600 years before Chiang Mai. We will go sightseeing around here for 30 minutes!
10:00
Time to head to Wat Chamthewi Temple!
10:30
Visit Wat Chamthewi, the ancient temple in the Hariphonchai era. The name of the temple came from the greatest ruler of Hariphonchai named Chamthewi. W'll be around here for 30 minutes.
11:15
Next, let's visit Wat Phra That Hariphunchai, the most important temple in Lamphun! Let's go see the beautiful pagoda in this temple! We will be here for 1 hour!
12:15
Let's have lunch like a local near the temple!
13:00
After lunch, we'll be heading to Wat Phra Yuen Temple!
13:15
We'll be at Wat Phra Yuen Temple for about 30 minutes!
13:45
Time to go to Tha Chompoo Railway Bridge!
14:30
It's your chance to see the beautiful, white railway bridge with a wonderful surrounding scenery!
15:15
TIme to go to see the Khuntan Tunnel.
15:45
We are at Khuntan Tunnel, which is the longest railway tunnel in Thailand!.
16:15
Afterwards, we'll be heading back to Chiang Mai!
17:30
I will be sending you all to your hotel with good memories (I hope!). Thank you for joining me on my trip!
---
Price Conditions
Transportation fares are included.
Admission fees are included.
More details about price conditions
---
FAQs
Why this trip?
Visit unseen ancient spot and most beautiful site around Lamphun province.
Things to prepare for the trip
shorts or mini skirts not allowed to access the temple.
---
Meeting Point
Hotel Pickup
- Hotel Pickup in Chiang Mai Area
---
All Countries
All Countries
Australia (2)
Canada (2)
France (1)
Germany (3)
Hong Kong (1)
India (1)
Israel (1)
Malaysia (1)
New Zealand (1)
Philippines (1)
Poland (1)
Singapore (1)
United Kingdom (2)
United States (13)
Delicious and Mouthwaterning
P'Kamutnadda took me to a secret place that served delicious food. He was an expert and shared a lot of interesting information about the place. We ate a lot, and took me to a more local but famous food places. It was a night to remember!

Vincent B.
Philippines
|
August 31, 2018
Best trip ever
Amazing trip with lots of history, culture and nature. Kamutnadda was extremely knowledgeable and went out of his way to show us places. Thank you!!!

Grit L.
Germany
|
August 17, 2018
Katharina S.
Germany
|
August 6, 2018
+ 39 more travelers have enjoyed
the local experience with Kamutnadda
More Reviews