A day around Lamphun
Private Car
Lamphun(Tour starts from Chiang Mai)
Explore unseen historic sight from Chiangmai to Lamphun included ancient city, temples in Hariphunchai era (1200 years ago.) Enjoy local food and beautiful railway bridge that survive from bomb in WWII and the longest railway tunnel in Thailand.
FAQ
Visit unseen ancient spot and most beautiful site around Lamphun province.
Things to prepare for the trip
shorts or mini skirts not allowed to access the temple.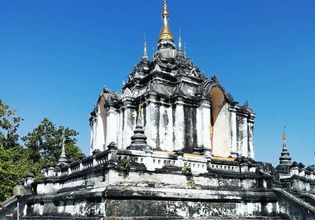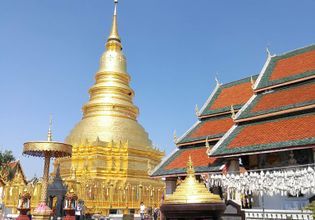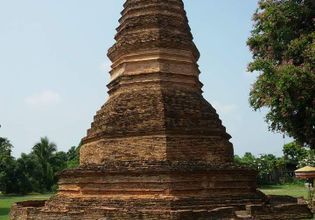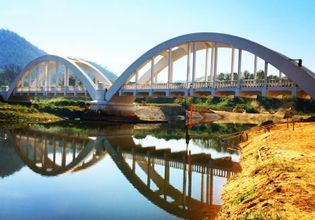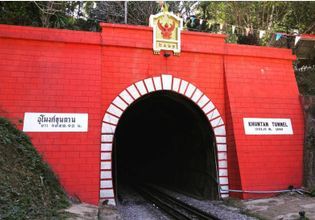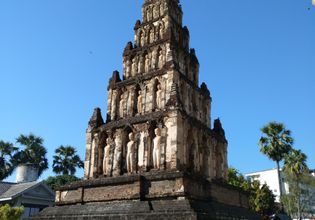 Itinerary
Visit Ancient city in Hariphunchai era about 1200 years ago or about 600 years before Chiangmai. We will go around here for 30 minutes.
Heading to Wat Chamdhevi.
Visit Wat Chamdhevi,the anceint temple in Hariphonchai era. The name from the greatest ruler of Hariphonchai named Chamdhevi. We are here for 30 minutes.
Visit wat Phratat Hariphonchai,the most important temple in Lamphun. See the pagoda in this temple. We are here for 1 hours.
Have lunch like a local near the temple.
Visit this temple about 30 min.
Heading to Ta Chompoo railway bridge
See the white beautiful railway bridge with wonderful scenery around here.
Go to see Khuntan Tunnel.
Visit Khuntan Tunnel the longest railway tunnel in Thailand.
Heading back to Chiangmai.
Send you all to your hotel with good memory.
Price condition
Meals are included. (Note that alcohol is excluded)
Transportation fares are included.
Admission fees are included.
Extra expense you should prepare
Pocket money for drinks or souvenir.
Meeting point
- Hotel Pickup in Chiang Mai Area