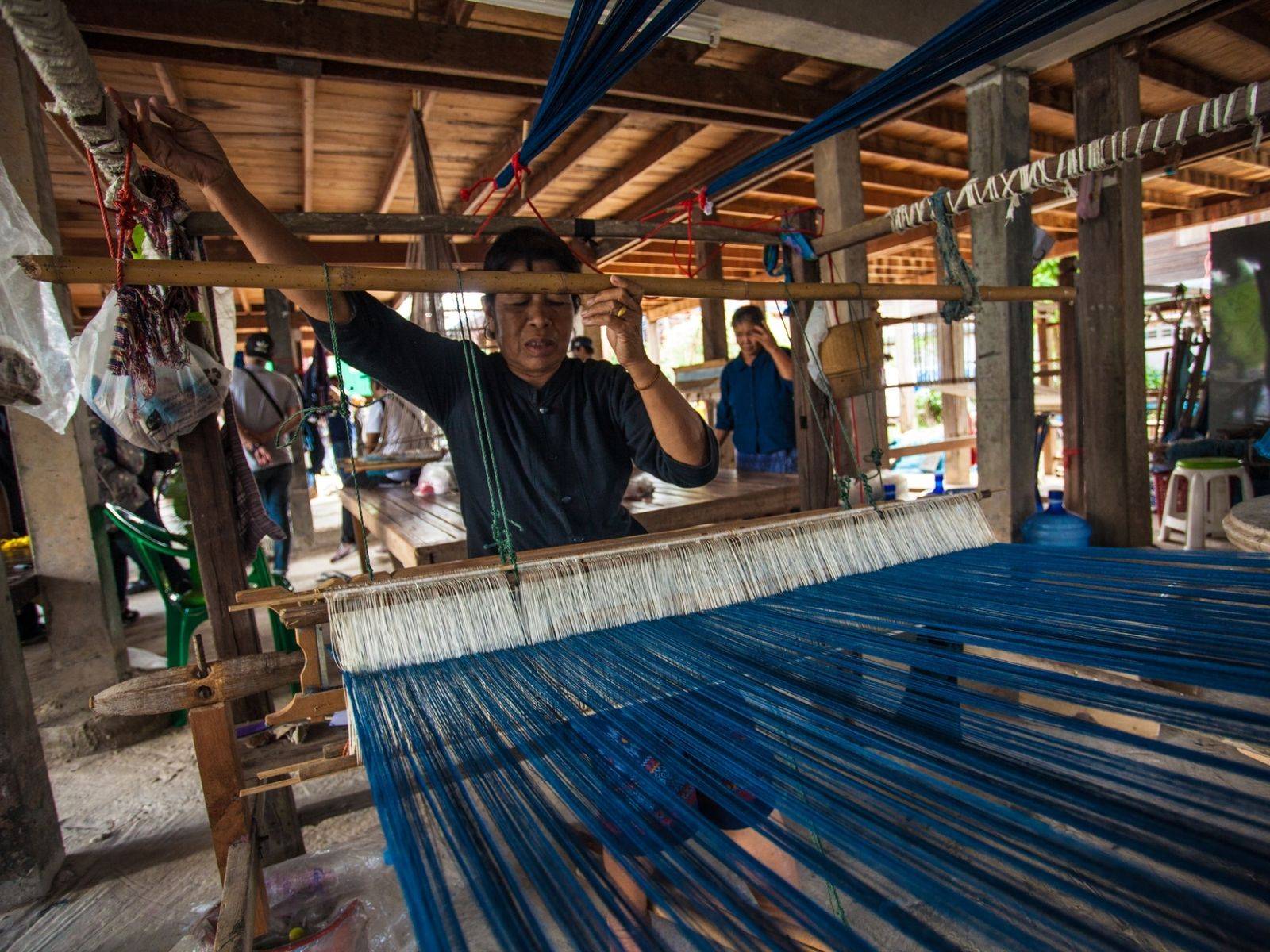 ---
Nong San is a small village in Kok Phu Sub-district, Phu Phan District surrounded by Phu Phan Mountains. Learn how Nong San people live a simple life and explore the beauty of their tradition and culture throughout the trip.
---
itinerary
08:00
Meet up at our meeting point
- Airport (Sakon Nakhon Airport)
- Hotel lobby (in Sakon Nakhon area)
- Bus Terminal (Sakon Nakhon Bus Terminal 2 (New))
08:45
Have breakfast at Lert Rot Kai Kata, the best place for breakfast in Sakon Nakhon. Enjoy a variety of local dishes such as Vietnamese pan-fried egg and Vietnamese noodle soup
09:45
Go to Phu Phan Royal Development Study Centre.
10:15
Phu Phan Royal Development Study Centre is established for improving the livelihood of Northeastern Thai people. Follow an officer to see the 3 blacks of Phu Phan, chickens, pigs and cattle.

11:45
Arrive at Nong San Village. Drink a fresh herbal drink before getting on a farm tractor to explore the village.
12:15
Arrive at Sommanas Farm. Meet Auntie Aoy, the farm owner who runs the farm with the Philosophy of Sufficiency Economy.

• Sit by the paddy fields enjoying authentic Northeastern dishes.
• Listen to the story about the self-sufficiency economy farm
14:00
Leave the farm and go to Nong San Indigo-Dyed Fabric Group.
14:30
Learn how to make indigo dye. Try dyeing fabric using indigo yourself and keep it as a souvenir.

16:00
Join Bai Sri Su Kwan, a Northeastern welcoming ceremony. Elderly people will gather to give blessings to the visitors.
16:30
Arrive at Nam Pung Dam, a royal dam built to benefit people living in Phu Phan and nearby area with various purposes such as electricity production, flood prevention and irrigation.
17:30
Enjoy dinner at Sabunnga, one of the most famous restaurants in Sakon Nakhon.
19:00
Drop off at Sakon Nakhon Airport / the bus station / hotels in town.
---
Price Conditions
Transportation fares are included.
Admission fees are included.
More details about price conditions
---
FAQs
Why this trip?
- Live like a local Thai farmer and learn the true 'Esan' way of life
- Hop on 'E-Tak' or the farmer's tractor to get around the village!
- Acquire the mastery of indigo dyeing
- Visit Phu Phan Royal Development Study Centre
Things to prepare for the trip
Personal medication, sunglass, sunblock, and wear casual outfits
---
Meeting Points
Hotel Pickup
- Hotel Pickup in Sakon Nakhon Area
Bus Terminal
- Sakon Nakhon Bus Terminal 2 (New)