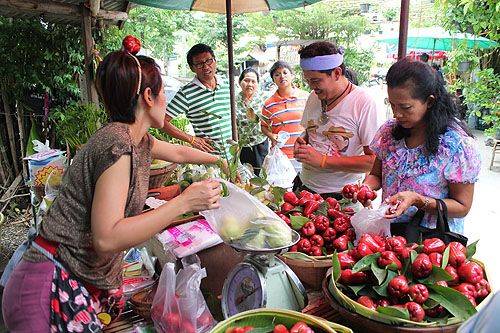 Enjoy Eating at Bangkok's Local Floating Markets
Bangkok
I will show you the famous floating markets in BKK, Taling Chan floating market and Klong Lat Mayom Floating market. There are a lots of delicious food, fruits and local products. Here, you will learn about Thai lifestyle and cultures.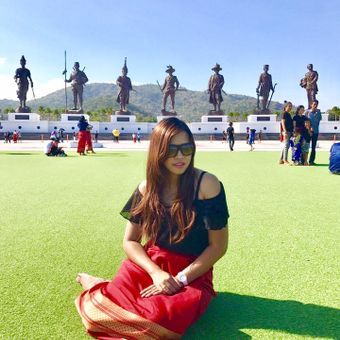 FAQ
I would like to take you tour as you're my friend so we can share everything together, travel and eat everything that you want by my best recommendations. And this trip is relaxing and flexible so we can change our plan if we were agree together.
Things to prepare for the trip
The weather is so hot now so you should prepare... Hat, Sun glasses and yourself for the HOT weather :) Also the pocket money for eating and shopping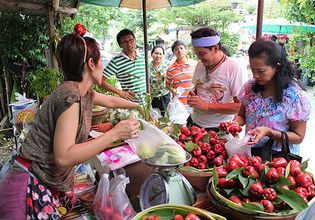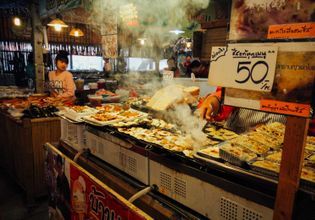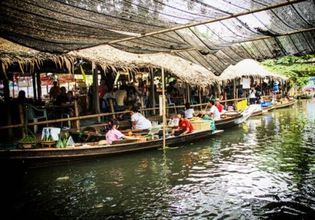 Itinerary
Meet up at BTS Station (Bang Wa)
Arrive at Taling Chan Floating Market
Take a boat trip. You have 2-3 programs to choose from.

- "The 3 Floating Markets tour" - take around 3 hours, with the visit to Khlong Lat Mayom Floating Market.

- Orchids Garden and temple - take around 3 hours

- Local canal and way of life - 1 hour
Back to Taling Chan Floating Market and have lunch if you aren't full yet :)

PS. if you choose the boat trip without the visit to Klong Lat Mayom and we still have time, I can take you there by car if you want.
Arrive Bang Wa BTS Station
Price condition
Transportation fares are included.
Admission fees are included.
Extra expense you should prepare
- Food and Drink
- Pocket money for shopping
Be the first one who give Pawnrat
a valuable review