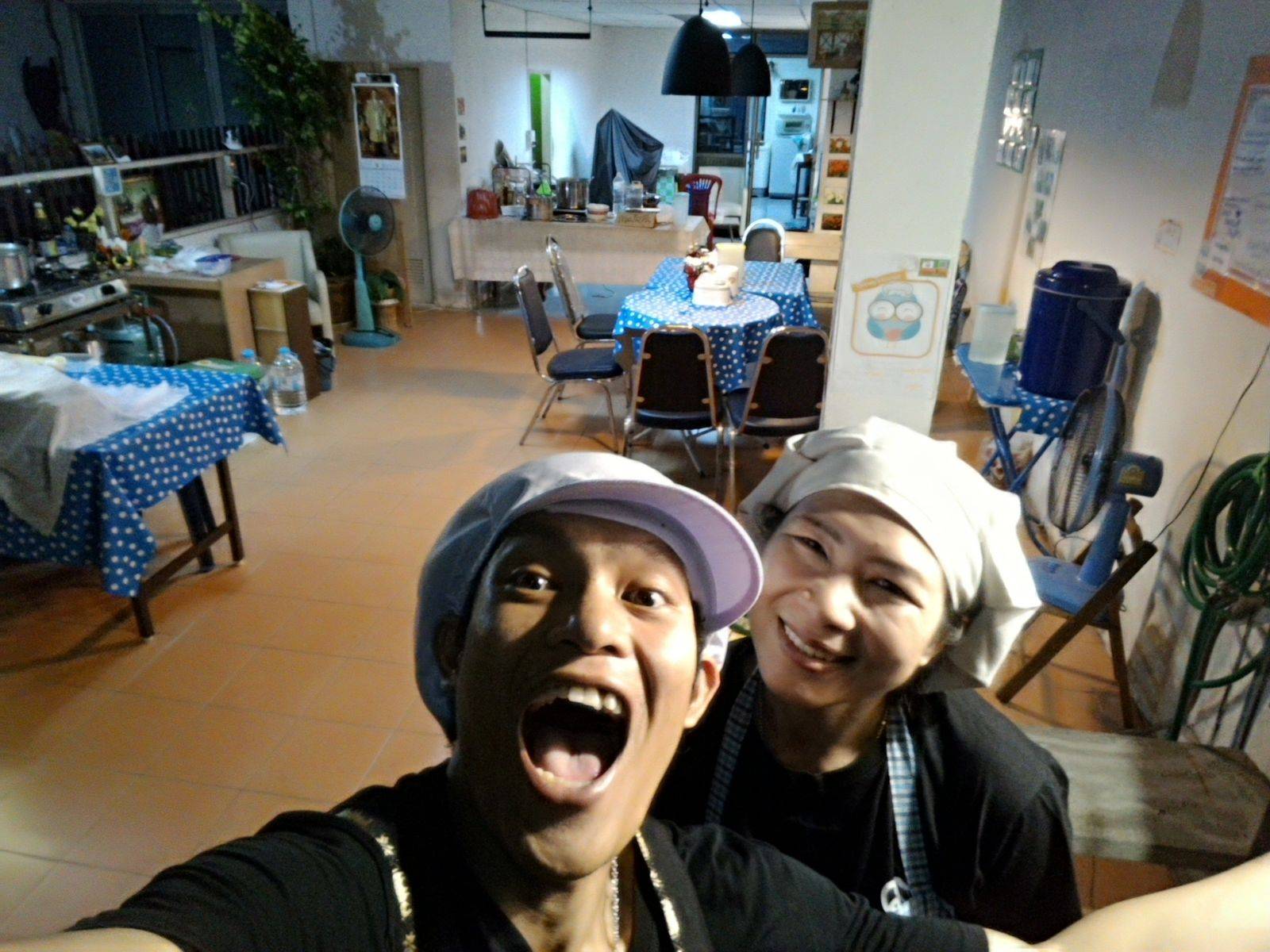 ---
I and my girlfriend have launched a noodles restaurant at our home since August 2017. We ask your help for wet market shopping in morning, prepare many things to lunch it in each day and how to cook a hot noodles soup at your home in Thai style.
---
itinerary
08:00
Meet up at BTS Station (Wongwian Yai)
08:15
Discuss about today's plan then ride to Wongwian Yai market for purchasing a stuff for our restaurant and meet your need for lunch which we will cook together afterward.
09:00
Return to our restaurant
Then having a breakfast and discuss about upcoming stuff for this morning.
11:00
Let's cook the thai food which can be cooked at your home easily such as
- Deep fried pork with black peppers
- Stir fried pork with basil leaves
- Thai spicy Tom Yam soup with shrimp
- Thai Chicken & Onion soup
- Thai green curry
- Thai red curry
et
12:00
Enjoy your meal and local dessert which plenty found in our market
14:00
return you to BTS Wongwian Yai
---
Trip Conditions
Vegetarian Food Available
---
Price Conditions
Transportation fares are included.
Admission fees are included.
More details about price conditions
---
FAQs
Why this trip?
This trip is very flexible and common simple for tourist who would love to know how to run a noodle restaurant plus a Thai cooking class which allow you to cook it at home !
Things to prepare for the trip
Don't eat much in your early morning, We will walk and find some good local food back home then cook it together.
---
By Country
United States
History, food, religion
Korbchai picked me up at my hotel promptly at 8:00 a.m. He provided a helmet & pillion. He'd equipped both helmets with Blue Tooth so that we could easily communicate as he drove. My first impression of him was that he is a very gentle & kind man. Since I hadn't eaten breakfast, he took me to a popular local place where I had khao man gai. Later in the day, he had me try two Thai desserts while I drank oleang. For lunch we stopped at a restaurant for fried rice, fresh vegetables and tom you goong. All meals were kindly provided by him. Our first site was Wat Pak Nam, where we wandered through the museum and saw the interior of the temple. We also saw a few other temples that were next to Wat Pak Nam. The next stop was the artist community by the river. We continued on to a fortress on Butterfly Island, a ship used in battle and to another temple where people make merit by feeding the fish. Throughout the day, he explained many things about Thai food and religion, as well as other aspects of the culture. He is very flexible in regards to your plans as to what you would like to see. He also took many photos of me, which he sent to me within an hour of dropping me off. It was a long, full day of activity, and I would like to reiterate that Korbchai is a very nice man.

Tina B.
United States
|
March 12, 2018
+ 1 more travelers have enjoyed
the local experience with Korbchai
---
Total
100% Satisfaction guaranteed