Let's Rock The Floating Markets!
Private Car
Nakhon Pathom(Tour starts from Bangkok)
The trip will lead you to the two local floating markets pretty much in the outskirts of Bangkok, Lad Mayom floating market, and Don Wai floating market. There you will variety of local food and experience lunch on a river boat cruise. *Weekend only
FAQ
I have been travelling many times and couldn't reach to the places I really would like to go with in a limited time by myself. So, if you are interested in very local floating markets in the out-skirt Bkk, what about me putting everything in half day
You will be surprised when you see no foreigners (well..might be few) at the floating markets. The food and the products are super local. There are much more to try than Pad Thai and Tom Yum. Variety of souvenirs are handmade and much more cheaper.
Nobody goes to two floating markets in the same day, but I arrange this specially for you. This plan is recommended for those who don't have much time to explore the local things. Let's also have lunch on the river cruise for about few hours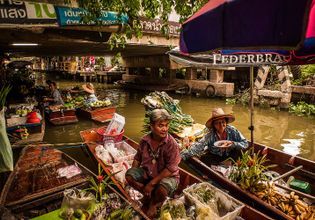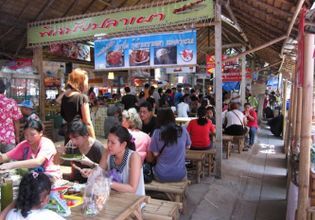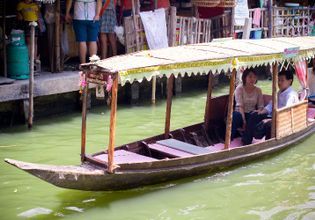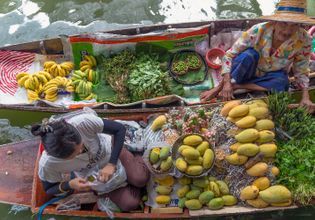 Itinerary
Meet up at BTS Station (Bang Wa)
Arriving at Lat Mayom
-Take a tour around the market
-Take a boat trip along the canal (optional)
Leave to Don Wai floating market
Have a lunch on the boat cruise
Trip detail
ไทย, English, Français, Svenska
Price condition
Transportation fares are included.
Admission fees are included.