Thailand's Little Angkor Wat - Prasart Hin Phimai
Private Car
Nakhon Ratchasima(Tour starts from Bangkok)
Officially named Prasat Hin Phimai in Thai, was built during the 11th and 12th century when the area was still part of the Khmer empire. It was constructed on the end of the ancient highway connecting it with the Angkor Wat in Cambodia nowadays.
FAQ
Learning the Khmer empire history with locals in a day! Prasart Hin Phimai is one of the rarest and most unique temple in Thailand.
Things to prepare for the trip
Sunglasses and sunblock cream.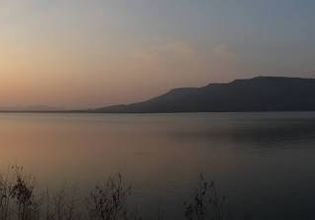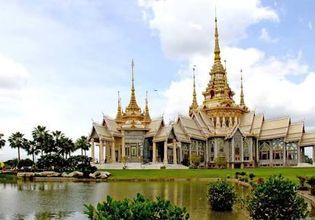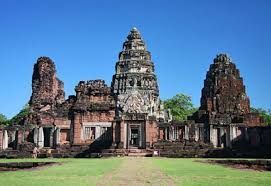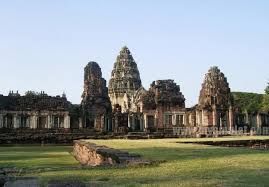 Itinerary
Meet up at our meeting point
- Airport Rail Link Station (Hua Mak Station)
- Hotel lobby (in Bangkok area)
Visit Lamtakong Dam, the Forested mountains surround the long and fairly narrow lake, part of a protected area with very little development.
Visit Sorapong temple (fully named Viharn Phra Somdej Toh Buddhacharn Phomarangsi), which is the largest temple in Korat city. It is a beautiful modern temple and well worth the time spent having a look around.


Have lunch near Korat town (Halal menu available).
Head to Prasart Hin Phimai, famous for the Historical Park and its Khmer styled temples, among the best-preserved in Thailand and similar (if much smaller) than those at Angkor Wat in Cambodia.
Stop by at Chok Chai Farm for souvenirs and snacks. It's famous for fresh milk ice-cream and other daily products.
Price condition
Meals are included. (Note that alcohol is excluded)
Transportation fares are included.
Admission fees are included.
Meeting point
Airport Rail Link Station
- Hotel Pickup in Bangkok Area


dalina
Child and elderly friendly
I was traveling with my 8 yr old daughter and 70 yr old mother. The trip was accomodating to both which made it more enjoyable for us. And the halal food was exceptionally good and cheap.

Jameelah
Highlight of Trip
This gentlemen, Mr. Raewat, has been the highlight of our trip thus far! We canceled an excursion for which we were hearing bad reviews. It was only about 5-6 hours left in the day to make plans for the following day, so I hit the googles to find a group tour for Wat Pho. I came across many sites, but they were either too expensive or didn't have any availability. I finally got to @takemetour_thailand which is almost like an Uber/Lyft service for private tours. It matches you with a guide who is available to show you around. This service included Mr. Raewat as our private tour guide, entry to 2 locations (we paid for the 3rd), transportation, ferry ride, snacks, water, and a full meal!! Mr. Raewat was so kind! He was knowledgable, patient, and very attentive! His daughter's 15th birthday was yesterday, but he was with us clowns sweating it out at the #grandpalace #watarun and #watpho Once we found out it was his daughter's birthday, whom he had actually planned to take out to dinner, I said we have to hurry up and get back so he can be on his way... but with the #Bangkok gridlock, took us 2 hours to drive back to our hotel and he had another 2 hour drive home! I felt really bad about that, but the overall experience was unparalleled. Robin
A very authentic, eye-opening, heart-warming tour with special access to a rural Thai community!
I had a great time on this Takemetour local tour! My local expert -- Pitipong -- was very engaging, friendly, and knowledgable on the tour. He was also very easy to communicate with, spoke good English, and was very flexible with me on the timing and duration of the trip. He had such a positive attitude that I loved -- every time he explained something to me, he would smile with such pride and happiness of being a Thailand native, and being able to share this hidden gem with me. Above all, his hospitality and professionalism were great. He brought me to a local Muslim community that I would never know existed in Bangkok without him and Takemetour's access to it. I got to see how Thai locals really live, shop at their local farmer's market, and visit a "date fruit farm" that was started from one man's love for Thailand. What I loved most was being taken on a boat to the rural community and then experiencing the town like a true local -- it was very raw, authentic, and eye-opening for me. I met an old couple who said they were so happy to have tourists come to their community because they're too old to travel outward these days and they want to share local Thai hospitality with guests and new friends. Overall, it was a humbling experience for me and made me appreciate my life and cultural diversity even more. Thank you to Pitipong and Takemetour for the memorable experience! + 20 more travelers have enjoyed the local experience with Pitipong
Load more