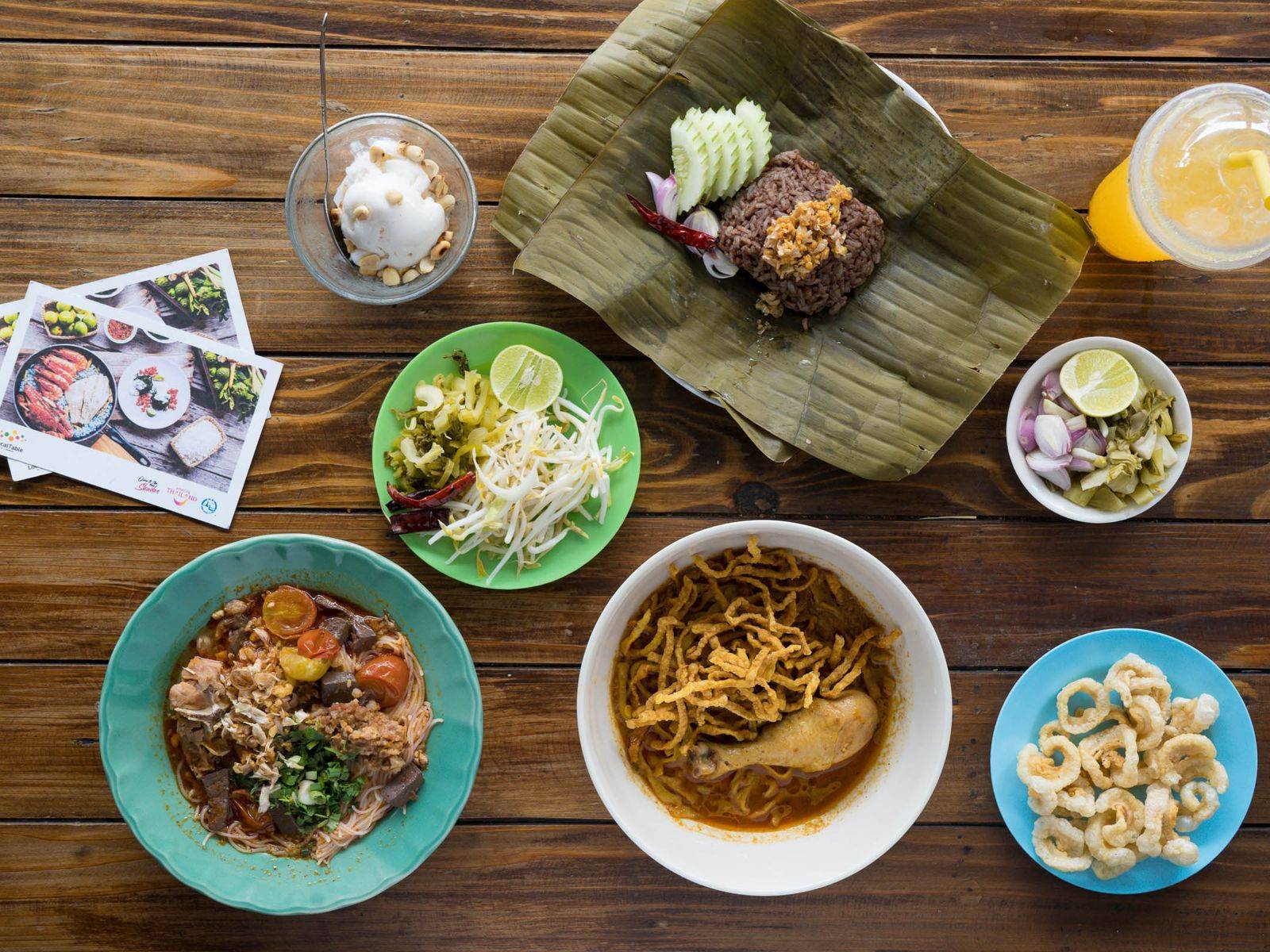 Chiang Mai and Lamphun: Travel the Cities of Culture and Taste Delicious Khao Soi
---
Discover the vibrant cultural heritages and sacred sites of Chiang Mai and Lamphun. Apart from visiting the most important and beautiful temples in these Northern cities, we'll enjoy one of the best Khao Soi in Lamphun.
Menu
Khao Soi (Coconut Curry Noodle Soup with Chicken/Pork/Beef)

Khanom Jeen Nam Ngiao (Fermented Rice Vermicelli in Spicy Pork Soup)

Khao Ngiao (Northern Thai Steamed Pork Blood Rice)

Coconut Ice Cream with Toppings

Drink
Remarks
Seasonality
All menu items are subject to seasonal availability.
Allergies/Restrictions
Please always inform your Local Expert of your food allergies and dietary restrictions.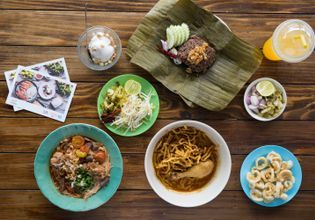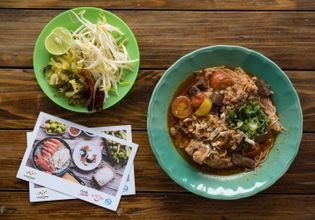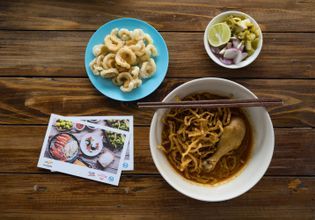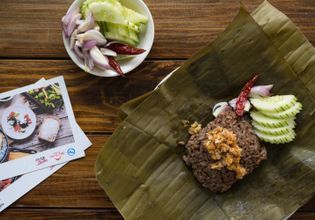 ---
itinerary
08:30
Meet up at hotel lobby (in Chiang Mai area)
09:00
Visit Wat Chiang Man (Chiang Man Temple), the oldest temple in Chiang Mai.
10:00
Go to Wat Phra Singh (Phra Singh Temple) and see its beautiful Viharn Lai Kham Chapel with exquisite wood carvings and beautiful Northern-style murals.
11:00
Head to Wat Chedi Luang, Chiang Mai's iconic temple with an enormous pagoda partially destroyed by earthquake. Then I'll take you to Lamphun.
12:00
Time to enjoy lunch at one of Lamphun's signature Khao Soi restaurants. We'll also get to try other Northern Thai dishes like Khao Ngiao and Khanom Jeen.
13:00
Visit Wat Phra That Hariphunchai, the oldest temple in Lamphun. Then let's take a 5 minutes' walk to the Cotton Museum and learn how to weave cotton by hand with local people.
15:30
Drive back to Chiang Mai.
16:30
Arrive at your hotel.
---
Trip Conditions
Vegetarian Food Available
---
Price Conditions
Transportation fares are included.
Admission fees are included.
More details about price conditions
---
FAQs
Why this trip?
Visit Chiang Mai and Lamphun city of culture traditionally temple, food and this program included important weaving and measuring activities.
Things to prepare for the trip
Long pants
---
Meeting Point
Hotel Pickup
- Hotel Pickup in Chiang Mai Area
---
All Countries
All Countries
Austria (2)
Canada (1)
Ireland (1)
Netherlands (3)
Pakistan (1)
Philippines (1)
Slovakia (1)
Spain (1)
United Kingdom (2)
United States (4)

Pamela G.
United States
|
October 19, 2018
ELEPHANT PARADISE!
At Elephant Pride Sanctuary many elephants have been passed down through 4 family generations. My daughter "GG" and I found a paradise, for elephants first, and then for those seeking a spiritual connection with nature. Elephants, cats, (one named BBQ) chickens, beautiful flora, lovely guides playing guitar and singing, playful water guide making "monkey mischief" while bathing elephants in the river, and hiking through elephant walking hills, all- brought this connection together. Seeing a 3 week old baby elephant and his momma reminded us how delicate the beginning of life is, and how similar newborn elephants and human toddlers are when taking their first steps. Chanchai, our guide and sanctuary owner, was wonderful and delightfully fun, (possibly an elephant in a past life?) considers many elephants at Elephant Pride Sanctuary his brothers and sisters, as he has grown with them since childhood. I would give this experience 100 stars if I could. It was our best day in Chaing Mai, and for me, all of Thailand. This tour is a jewel and must do for those seeking an authentic Tai cultural experience and connection with nature.

Pamela G.
United States
|
October 19, 2018

Mervin M.
Philippines
|
September 22, 2018
Highly recommended activity in Chiang Mai!
We had an amazing tour around Chiang Mai and Lamphun with our local expert Chanchai. We visited several temples, met the monks, visit a cotton museum, learned the traditional way of weaving, got to try our hand at weaving, and had a sumptuous LocalTable lunch of some Northern Thai dishes. Our local guide is also so nice and shared to us so many things about their culture, tradition, religion, and food. It was indeed very enriching and awesome gastronomic experience. Highly recommended activity in Chiang Mai!

Mervin M.
Philippines
|
September 22, 2018
Sona F.
Slovakia
|
September 18, 2018
Lovely, wonderful, peaceful
Chanchai put all his heart and soul to the Elephant Pride Sanctuary. On the way to the sanctury by a comfortable car, he explained me the story of the sanctuary and the story of every elephant there. Chanchai and his friend are doing everything for the happiness of the elephants. That's why we were just a small group of visitors. The elephants have their own freedom in the sanctuary - they can go to the jungle, have a bath in a river, they have enought personal space :) The sancuary is away from the main route, so elephants are not disturbed by cars and they have a very nice and peacefull home.
A wonderful local women cooked a delicious lunch for us :)
After that I went rafting on a bamboo raft. There were a lot of insects, but I have enjoyed it anyway :)
I do recommend to visit this sanctuary for eneryone who would like to invest thier time in sanctuary which is doing everything for the animals :)
Sona F.
Slovakia
|
September 18, 2018
+ 7 more travelers have enjoyed
the local experience with Chanchai
More Reviews
Please select a tour
With LocalTable meal at Dao Kanong (Doi Ti Branch)
With LocalTable meal at Khao Soi Ban Yong
---