One Night In Bangkok : Khao San Road
Bangkok
Explore Khaosan Road (Aka: the place to disappear.) : Ranked top 10 tourist destination in Bangkok with god knows what street food, handcraft shopping and crazy night life. Eat Drink and Dance till you drop!!!
FAQ
Khaosan Road has so much to offer, and I do not want y'all to miss a thing. Let me show you how we do it in Bangkok City!
Khaosan Road (ถนนข้าวสาร) translates as "Milled rice". In the last 20 years, this world-famous short street used to be a major Bangkok rice market. Now developed into the centre of the backpacking universe!
Where else can you go and find everything you need to explore in Bangkok ? Khaosan Road is not only about swanky bars and clubs but everything; restaurants, massage parlours, market stalls and much, much more!
Things to prepare for the trip
Get energized. Try to get plenty of rest the night before the party. That way, you'll be able to stay up late if it's a late night party.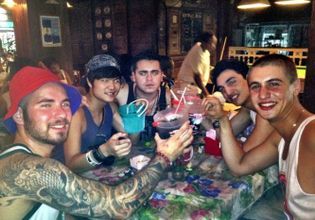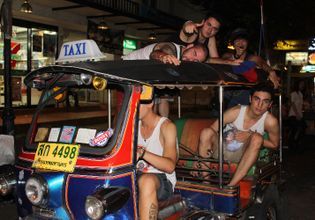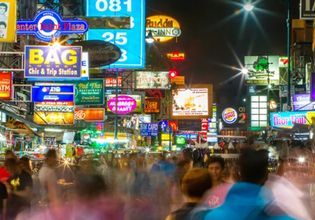 Itinerary
Meet up at our meeting point
- BTS Station (Saphan Khwai)
- MRT Station (Bang Sue, Kamphaeng Phet)
An army marches on its stomach : walk you through the finest, freshest street food in BKK / Shop 'til You Drop.
Pre-Game at the best bar on Khaosan Road Aka : the place to disappear.
Drink and Dance till you drop at the club with live DJ
Price condition
Meals are included. (Note that alcohol is excluded).
Transportation fares are included.
Admission fees are included.
Meeting point
- Bang Sue

- Kamphaeng Phet