Private 3-Hour Vegetable and Fruit Carving Class in Chiang Mai (Morning / Afternoon class)
Private Car
Chiang Mai
Experience Thai vegetable and fruit carving arts during this 3-hour private class in Chiang Mai. Learn about traditional Thai carving techniques and have fun transforming local fruit and vegetable into your own unique art pieces!
FAQ
Learn how to carve fruits and vegetables in Thai traditional style, all necessary tools and materials are included, air-conditioned room with free drinks and snacks, free hotel pickup and drop-off from selected meeting points.
Things to prepare for the trip
** You can choose either morning or afternoon class ** For Afternoon class, it takes time from 1.00pm to 4.00pm. Meet up at hotel lobby (in Chiang Mai area) at 12.45pm.)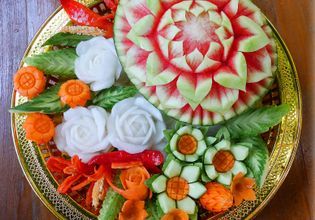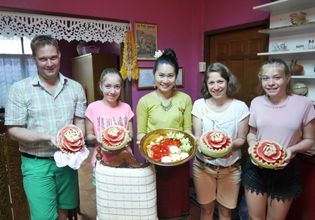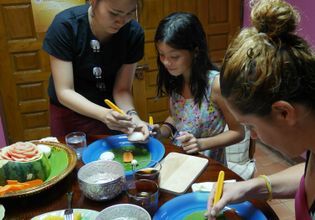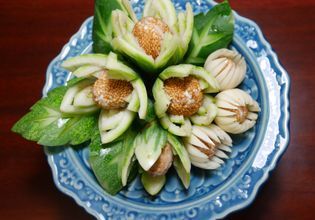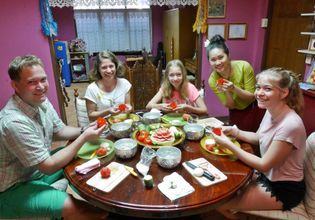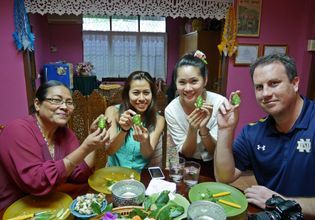 Itinerary
Start your session by learning some background knowledge of Thai carving, the use of proper carving tools and techniques. Learn basic flowers and leaves pattern from local vegetables.
After the first session, we will have a short break where you can enjoy Thai local fruits or snacks. After that you can continue to learn new carving pattern or try experimenting on other kinds of fruits or vegetables.
Finish the carving class. You'll be dropped back at the hotel. You can take your carving pieces home with you, or donate them to our studio, which will offer the carving pieces to a Local temple.
Price condition
Transportation fares are included.
Admission fees are included.
Meeting point
- Hotel Pickup in Chiang Mai Area