Surin Islands premium snorkeling day trip
Private Car
Phang Nga
The Surin Islands are highly famous for its resourceful underwater environment with shallow coral reefs and a variety of marine animals.
FAQ
Set your mind at ease and let the crystal clear water, fine powdery white beaches and relaxed atmosphere show you what heaven on earth truely feels like. An awe-inspiring twin beach is the perfect setting for soaking in.
Things to prepare for the trip
Towel, swimming suit, (water proof)camera.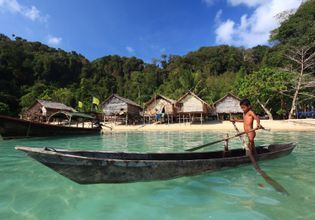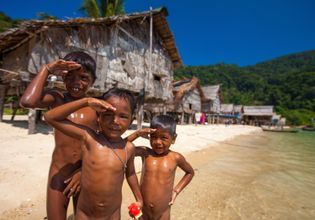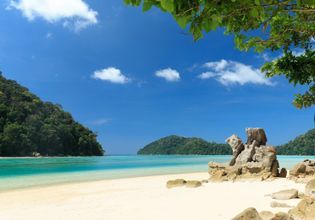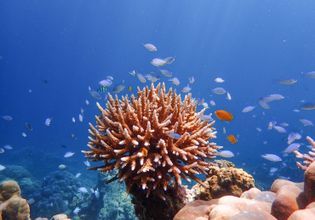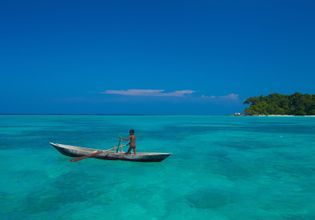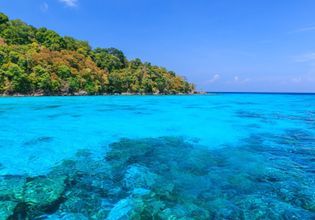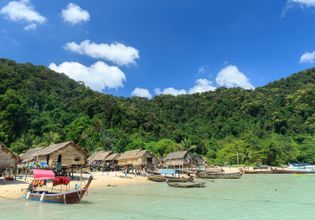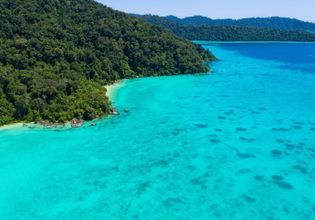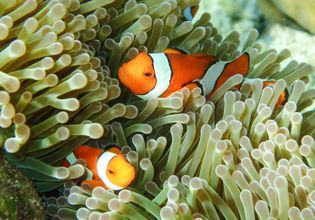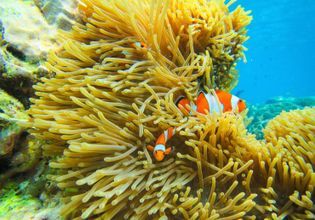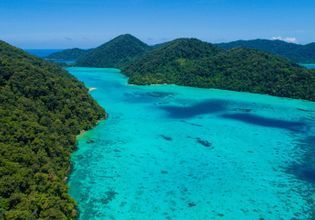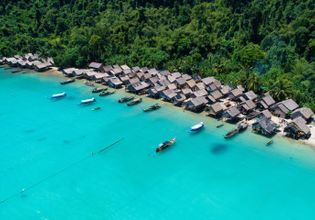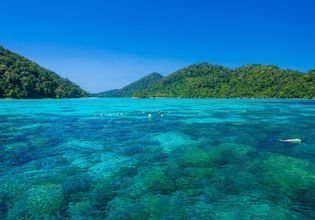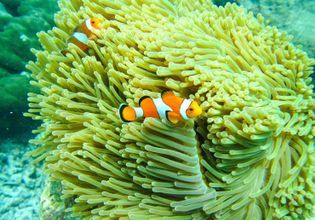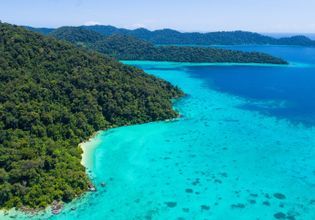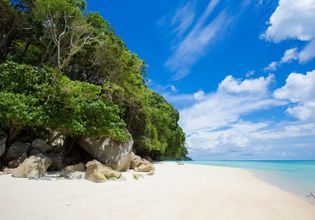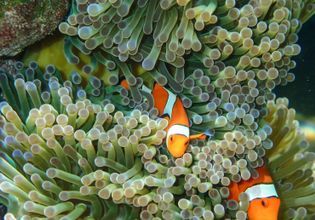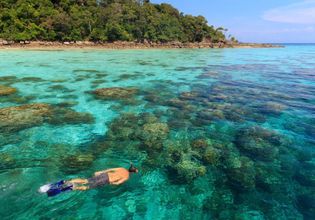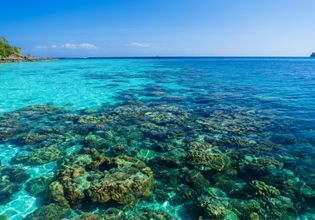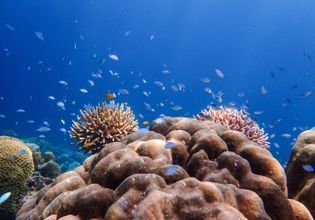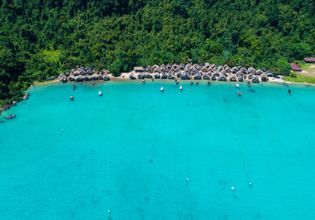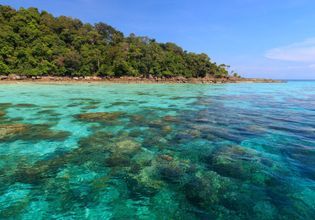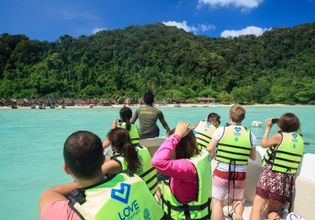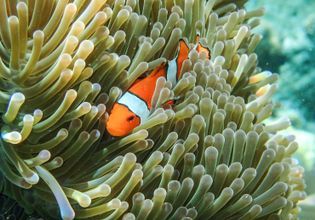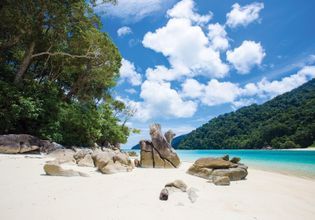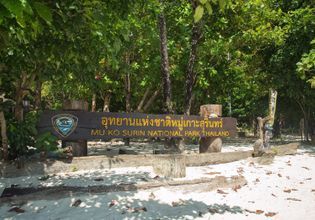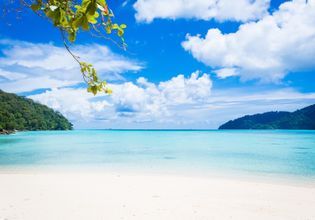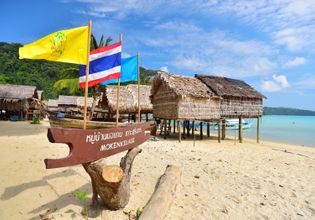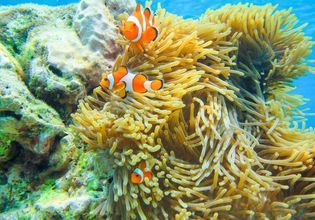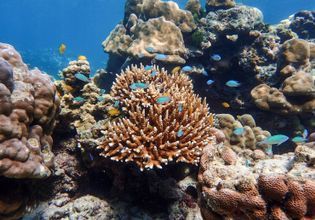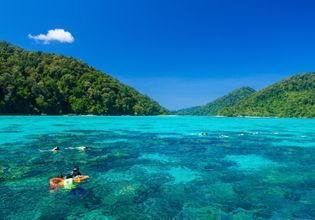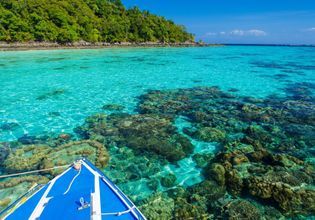 Itinerary
Meet up at hotel lobby (in Phang Nga area)
Meet up at hotel lobby (in Khaolak area)
Get ready! - Check in at private pier. Enjoy light breakfast with coffee and tea as you receive a briefing of the day by out lovely eco-alert tour guide.
Let's start! - Hop on and depart for Surin Islands with out 1st class speed boat.
Arriving at Surin Island - Get ready to explore the snorkeling paradise, The Nemo and Pineapple Gulf, where non-snorkeler can enjoy the beautiful beach and scenic view at twin beach.
Gypsy Moment - It's time for adventure! Departing to the famous Sea Gypsy Moken Village. Visit and explore uniquely traditional lifestyles of people of the sea.
Lunch on the beach - We've prepared a delicious buffet lunch for you right on the beach! Enjoy delicious lunch at Mu Koh Surin National Park with food, fresh tropical fruits and all you can drink beverages.
Snorkeling time at the Mae Yai Gulf and The Tao Gulf - After the refreshing lunch, be amazed and enchanted with beautiful coral reefs while swimming and snorkeling before departture from Surin Islands.
Time to say goodbye - Heading back from Surin Islands to private pier.
Back to hotel - Arrive at the pier and get on transfer back to the hotel with a wonderful rich memories with exotic culture and enchanting marine beauty.
Price condition
Meals are included. (Note that alcohol is excluded)
Transportation fares are included.
Admission fees are included.
Meeting point
- Hotel Pickup in Phang Nga Area

Snorkeling day trip at Similan Islands
Sunny Similan
Day trip was amazing! Boat crew was super professional and we had enjoyable day! Only issue was with our pick-up time. We were told to be ready between 8.20-8.30. 7.50 our hotel people came knocking on our door and we were greeted by angry driver and few frustrated passangers thinking we were madly late. Driver had pick-up time 7.40 for us. Not a greatest way to start the day with but luckily at least our fellow passangers understood us after explaining the delay. So I'd suggest to confirm your pick-up time to make sure it's right.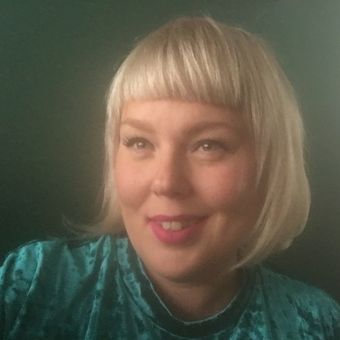 tanja
Finland
|
January 15, 2018
+ 3 more travelers have enjoyed
the local experience with Krisada