Joined Tour: Bangkok Old Town's Walking Tour: The Rattanakosin Story
Bangkok
This walk explores the historic area of Rattanankosin Island, as we pass by some of Bangkok's most famous landmarks you will learn about the history of the period. This tour passes but does not go inside the Grand Palace or Wat Pho.
FAQ
This tour will explore the history of the Rattanakosin period and some of the area's most famous landmarks. You will also discover more about the different kings who had an impression on this area.
As we walk you will pass famous places like, the Amulet Market, Thammasat University, Wat Mahthat, Sanam Luang, City Pillar Shrine, The Grand Palace (and Temple of the Emerald Buddha) and Wat Pho (Temple of the Reclining Buddha).
We will also take you to a few lesser now places like Wat Ratchapradit and Saranrom Park.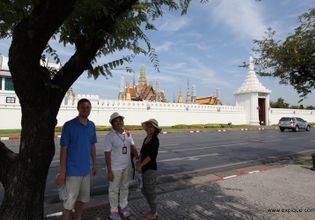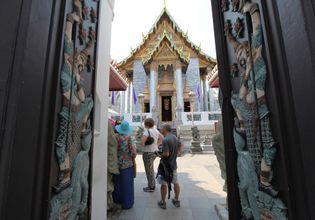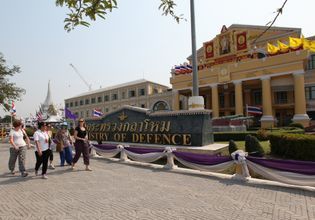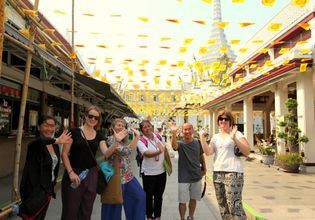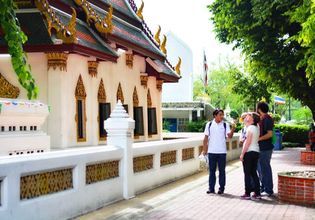 Itinerary
Meet up at hotel lobby (in Bangkok area)
Suan Saranrom Park and Pig Memorial
The Amulet Market and Thammasat University
Sanam Luang (Royal Field), City Pillar Shrine, The Ministry of Defence, and The Grand Palace
Price condition
Meals are included. (Note that alcohol is excluded)
Transportation fares are included.
Admission fees are included.
Meeting point
- Hotel Pickup in Bangkok Area Irene

Nadia
We love it!
My 5 year old son really enjoy the boat riding and watching the fireflies. Overall, its a good trip for a family with small kid

Judith
Kanchanaburi is great!
Quite satisfied with the tour considering the cheap price. We visited everything indicated in the itinerary. One day trip was enough to experience Kanchanaburi. We enjoyed the Death Railway train ride and had some free time hiking/walking in Sai Yok Noi National Park to see the source of the waterfalls. Tour driver was crazy though. Drives over 125mph! He looked offended when my co-passengers told him to slow down. + 94 more travelers have enjoyed the local experience with External Provider
Load more