City Temples Private Tour in Bangkok with SUV car
Private Car
Bangkok
One day trip of the most attraction of 3 temples in Bangkok. Not only the most famous which must not missed but also the most venerated by locals.
FAQ
I will not only just take you to see the hightlights of Bangkok, but also give you the knowledges of Thai beliefs which all are from the Buddhist religion.
Things to prepare for the trip
- We are going to the venerated places of Bangkok so please dress up properly - From the Grand Palace to Wat Pho, go by walking about 0.8km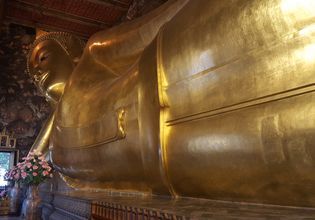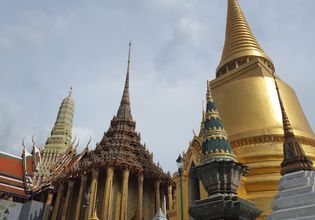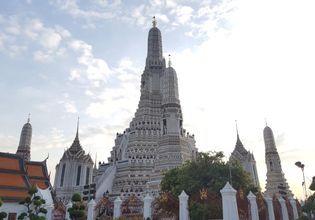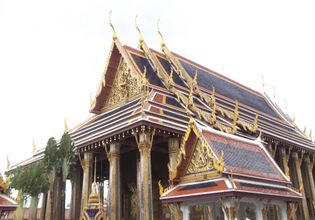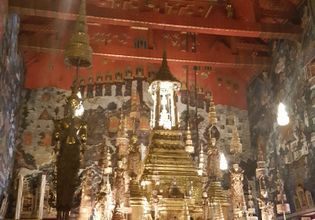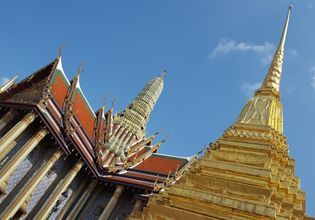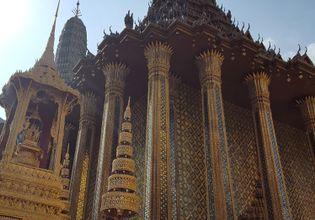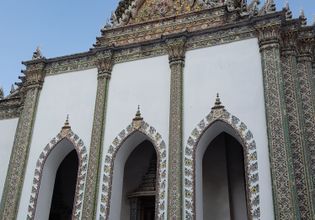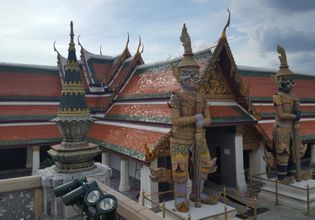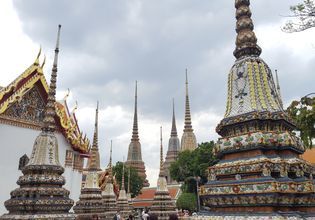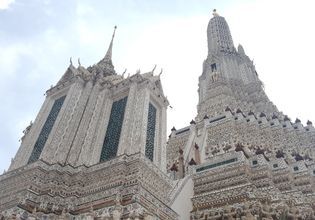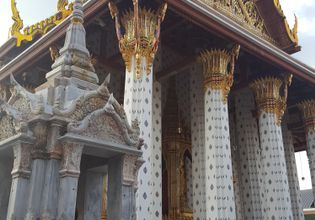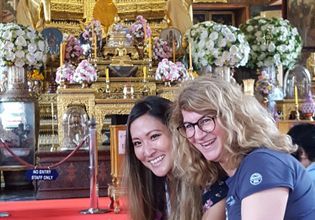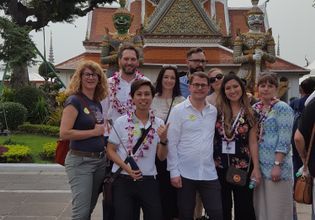 Itinerary
Meet up at hotel lobby (in Bangkok area)
To the Temple of the Emarald Buddha, the most venerated Buddha of Thailand. The Palace temple of the King for 236 years since Bangkok has founded. Then look around the Grand Palace ; all temples&palace entrance fee 650.-/person
From the temple to the Grand Palace of Rattanakosin dynasty. Look around King's mansion and magnificent throne hall.
Lunch at Chang Pier or around Wat Pho
To Wat Pho or Reclining Buddha temple. One of six First class royal temples of Thailand. Meet four great stupas which represent to first of 4 kings of Rattanakosin Period. And the reclining Buddha with 108 auspicious signs for your luck.
P.S. Walk 800m
Take the boat, across the river to Wat Arun, one of six First class royal temple of Thailand. Meet Prang, the symbol of Bangkok and know about the belief of Thai people via this Prang.
P.S. If you feel inconvenience to take boat, we can go by car(exclude)
Getting Back to your residence.
End of the trip safely, lucky, happy and knowledgeable. (Time flexible depends on the traffic)
Price condition
Transportation fares are included.
Admission fees are included.
Extra expense you should prepare
If you are not convenient to cross river by boat, we will go by car with extra expense.
Meeting point
- Hotel Pickup in Bangkok Area