Trekking to Samed Nang Chee Viewpoint : Unseen Place in Phang-Nga
Private Car
Phang Nga(Tour starts from Phang Nga or Phuket)
Let's travel to my hometown, Phang-nga province. Take a deep breath at Samed Nang Chee viewpoint, what an amazing place!! Trekking takes only 30-40 minutes and the place is 50 km. away from Phuket.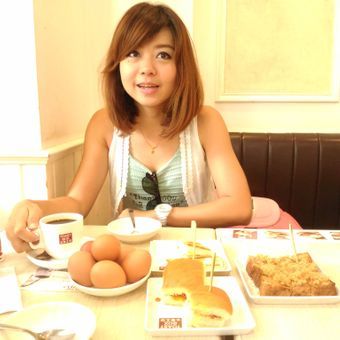 FAQ
Phang-nga is small town with a beautiful natural and Samed-nang-she viewpoint is amazing unseen place. Phang-nga is my hometown, so let's travel with local people who love to travel and we can share experience together.
Things to prepare for the trip
You should wear sneaker or hiking shoes because the way to viewpoint quite slip. This is your trip, so we can adjust time for suitable to us.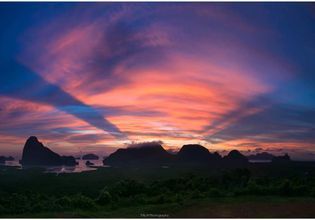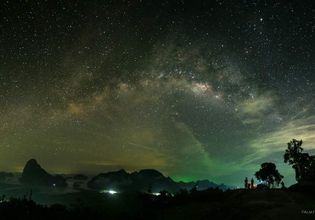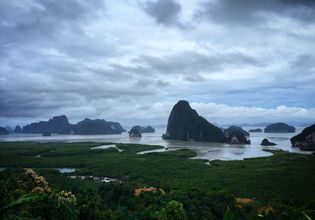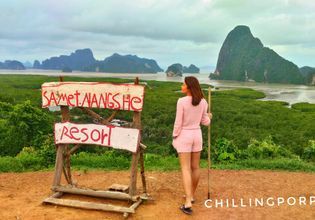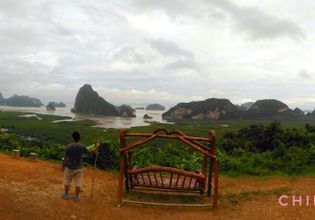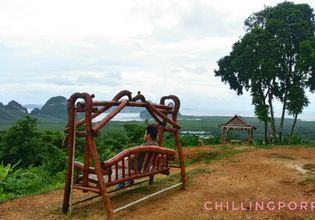 Itinerary
Meet up at our meeting point
- Airport (Phuket International Airport)
- Bus Terminal (Phuket Bus Terminal (Old), Phuket Bus Terminal 2 (New), Phang Nga Bus Station)
- Hotel lobby (in Phuket area)
Arrive at Samed Nang Chee and trekking to view point
Arrive at viewpoint 1 and see a beautiful sunrise
Arrive at viewpoint 2 that higher than view point 1.
Take a rest with coffee ( I will prepare to you) and take a photo
Depart from viewpoint and back to Phuket
Price condition
Transportation fares are included.
Admission fees are included.
Extra expense you should prepare
I have coffee and hot water for your relax time at the viewpoint, if you want to eat something feel free to take it by yourself.
Meeting point
- Phuket International Airport

- Phuket Bus Terminal (Old)

- Phuket Bus Terminal 2 (New)

- Phang Nga Bus Station

- Hotel Pickup in Phuket Area

- Hotel Pickup in Phang Nga Area