UNESCO (Phra Nakhon Si Ayutthaya Historical City and satellite city)
Private Car
Ayutthaya(Tour starts from Bangkok)
One of the most valuable and beautiful architectural heritage in the world. So, in this trip, you will gain knowledge of the history and architecture of Ayutthaya.
FAQ
I am a student of tourism. In this trip, you will learn about Thai history and get a good picture of your friends. You will eat the most delicious shrimp in Thailand.
Things to prepare for the trip
You should wear tight fitting shoes with your feet and you should dress politely, but not thick, because here is the former palace and the hot Thai weather.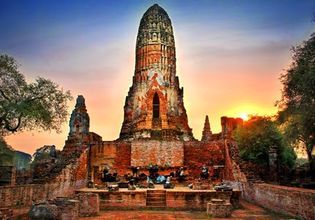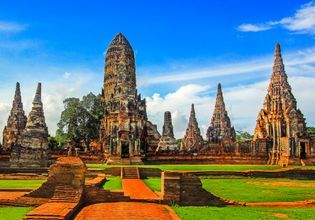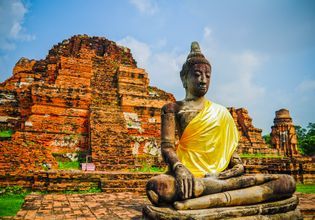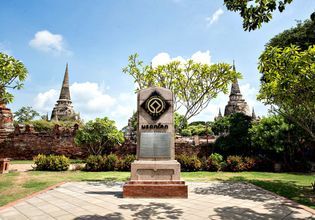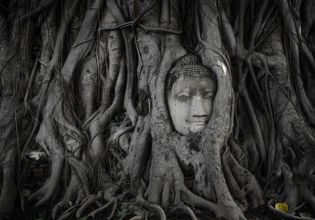 Itinerary
Meet up at Airport (Suvarnabhumi Airport)
We will meet at Suvarnabhumi Airport. (If you book a hotel, I will take you to the hotel to collect your belongings.)

Ps. If you book a time, this trip will increase by 1 hour or by distance to the hotel.
To the destination. Before starting the trip, I will take you to breakfast. (You can request local food or restaurant)
When We're done with breakfast, I'll start by taking you to the ancient palace to see the architecture and know the bedroom of the past of the monarch.
Then take a visit Wat Phra Si Sanphet. A temple in the ancient palace.
Visit Phra Mongkol Bophit Temple, the largest bronze Buddha statue in Thailand.
And finally, for history, before we go to lunch. Wat Ratchaburana is very important because it is dedicated to the funeral.
I'll take you to lunch. "Ruen Thai Kung Phea" This restaurant is located next to Chao Phraya River. You will immerse yourself in the atmosphere of the river and the wind that touches your face.
End the trip, I'll take you to the destination. (Hotel or airport)
Price condition
Transportation fares are included.
Admission fees are included.
Extra expense you should prepare
If you want to buy souvenirs, you should prepare money to buy. Important when you want to buy something just tell me. I will go to buy for you because I am Thai can get goods cheaper than tourists.