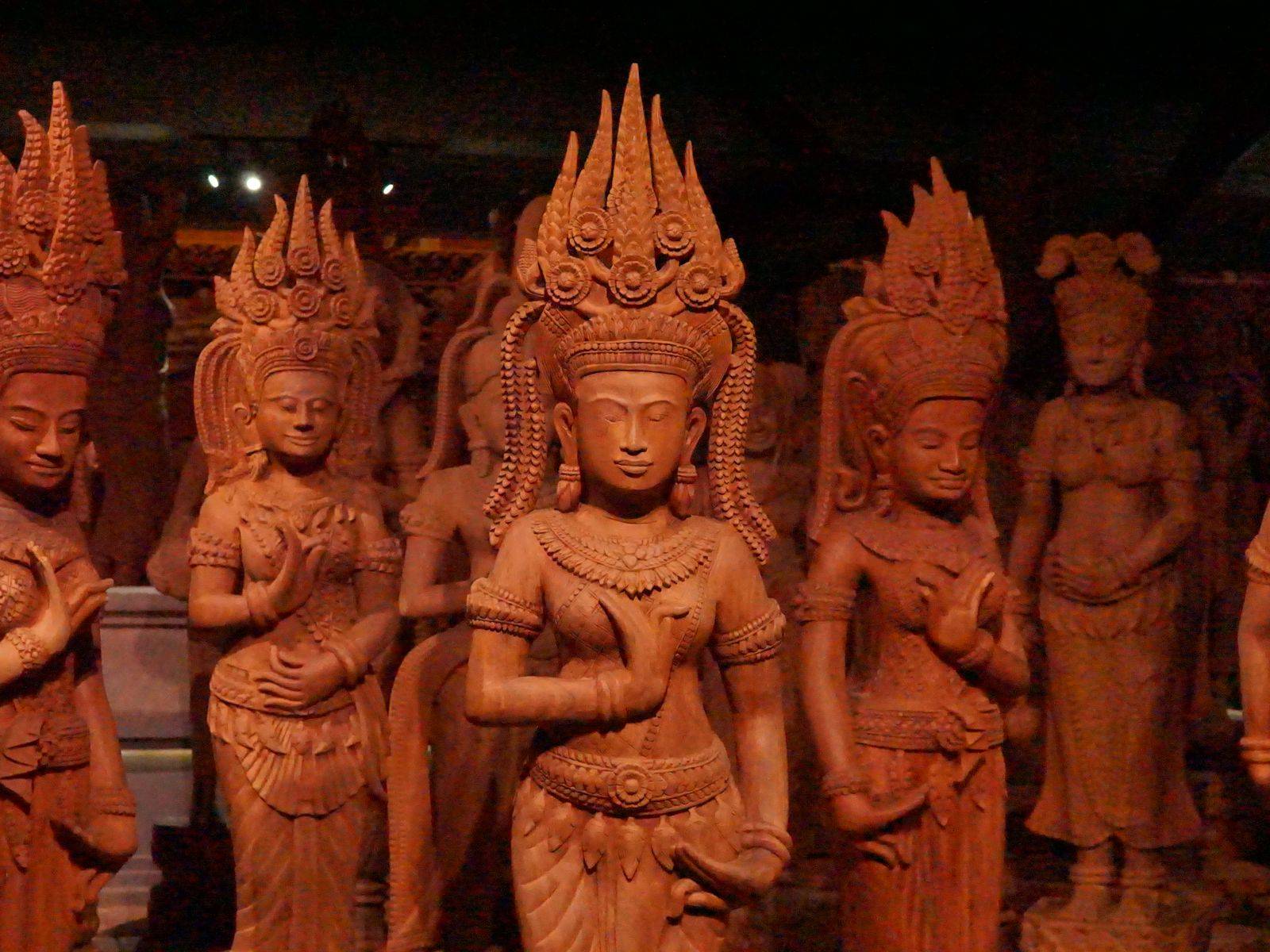 | Trip starts from Bangkok or Nakhon Pathom
It's a Woody Day: Wood Carving Galleries Near Bangkok!
---
Let's go to the Woodland, the hidden wood paradise! See many thousands of pieces of wood carvings in a gallery that is divided into 10 spectacular rooms! After that it's your choice to relax with a Thai massage or go to Suksasom Museum!
---
itinerary
09:00
Meet up at our meeting point
- BTS Station (Bang Wa)
- Railway Station (Salaya Railway Station)
10:00
We arrive at Woodland Museum & Resort! Take your time in the gallery and look at what's there to offer!
12:00
Then, let's head to the Woodman Home, a modern art gallery. You'll to meet the gallery's keeper, and some of Thailand's most spectacular wood carvings!
13:00
Time to have lunch of your choice!
15:30
Next' we'll head over to Suksasom Museum (A museum of old collectibles) or Ruan Mintra Massage House (as your choice)!
18:00
See you of at Bangwa station, where we'll end the trip!
---
Price Conditions
Transportation fares are included.
Admission fees are included.
More details about price conditions
---
FAQs
Why this trip?
The Woodland is not the tourist spot because it's just open for tourist just a few years. If you love great crafts or rare wood, you will really love this place. I can take you photographs during the trip.
Things to prepare for the trip
Tripod, if you are a photographer.
Pocket money.