As its name already implied, Bangkok Art & Cultural Center (BACC) gathers all kind of arts to exhibit here, from contemporary art and design to theatre and film. It is very convenient to travel to the place as it is located next to BTS National Stadium Station. You can walk from the BTS within 3 minutes. Bangkok Art & Cultural Center is operated daily except Monday from 10.00 am to 9.00 pm with no entry fee.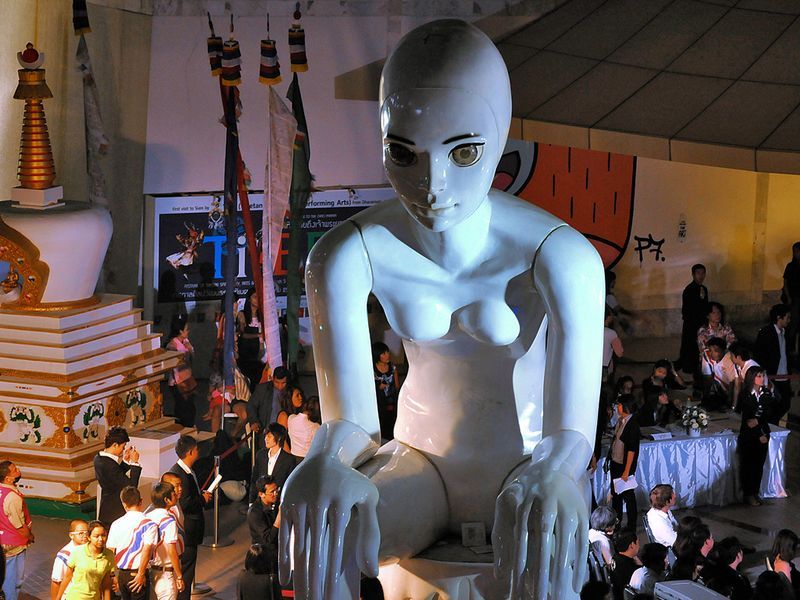 After been blocked by a politics and some complicated funding process that took for 13 years, it eventually opened in 2008. Bangkok Art & Cultural Center is committed to be a place where people can explore arts and cultures both from Thai and international arts.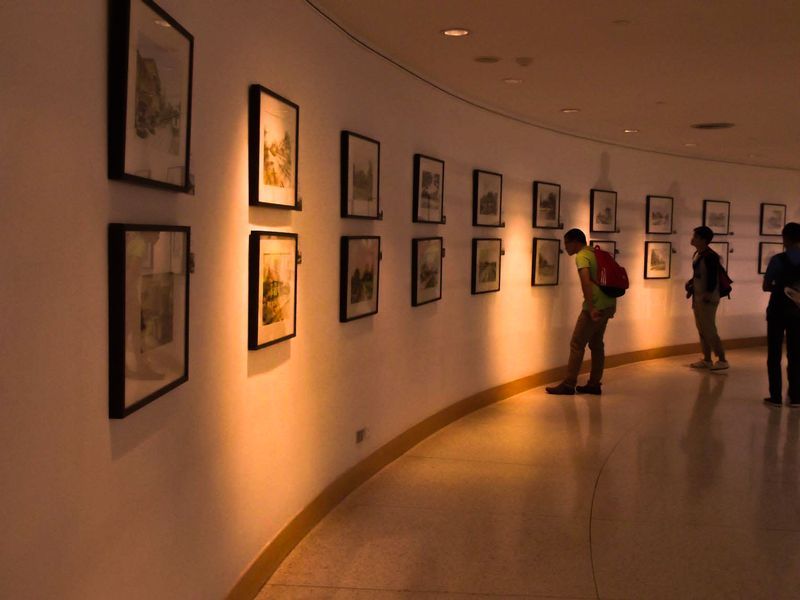 Inside the building, besides art exhibition space, there are also shops, an art library and cafes for visitors to rest or read books. The center may evoke you of the Guggenheim in New York, with the white curving façade and spiral walkways. The Bangkok Art & Culture Center is also located near many shopping mall and centers.
The explanations of exhibition are offered in English and the staff can also speak good English. Therefore, it is a very well-organized and international arts and cultural center. The exhibitions are changed from time to time. Occassionally, they also bring some painting, photography, the Young Thai Asian Award, contemporary Japanese crafts and The Mekong River Art Project to show at the exhibition. You can be sure that there is always something new and exciting to see.
TakeMeTour's Review
The BACC is well located by the BTS National Stadium Station, right in the centre of Bangkok. The building is quite spacious and often hosts interesting exhibitions. There is rarely an admission fee. There is a library at basement level where you can check in for free and enjoy a wide range of books and other artistic materials.