Phahurat or the Little India of Bangkok is the largest Sikh community situated closed to the Chinese community of Yaowarat. Its name came from a name of King Ram V's daughter. Phahurat is also the lartgest textile market in Bangkok. People come here to look for all kinds of materials to make cloth, such as yarns of silk, faux fur, costume jewelries. Phahurat also has a wide range of fabrics that come in all colors and styles from Thai silk to Indian saris. Apart from the market, there is Gurdwara, the largest Sikh temple in Thailand, hidden behind Phahurat market. Gurdwara temple is decorated with sparkling gold dome on the top of a giant structure of the temple.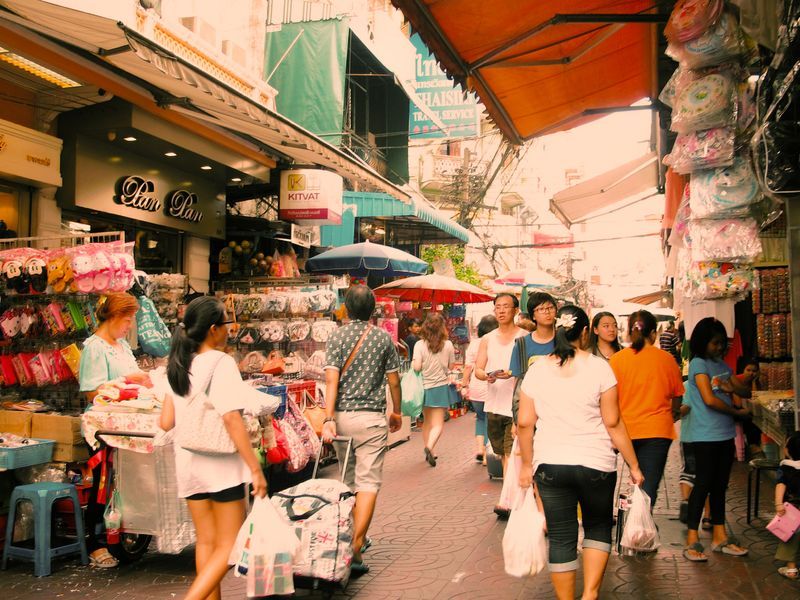 If you are looking for clothing materials or are into clothing industry, Phahurat is the place you cannot miss out. Or even if you are not looking for something in specific, Phahurat is still a fun place to visit and see what great offers they have. You can visit Phahurat Fabrics Market everyday from 9.00 a.m to 6 p.m. Once you get there, you will have your first adventure to find it by walking through some small alleys and other stores. You will know immediately that this is the place you are looking for after you get there. There are thousands of wholesale shops and retail shops that run by Indian people. You can enjoy spending time and check out all stuff they have here.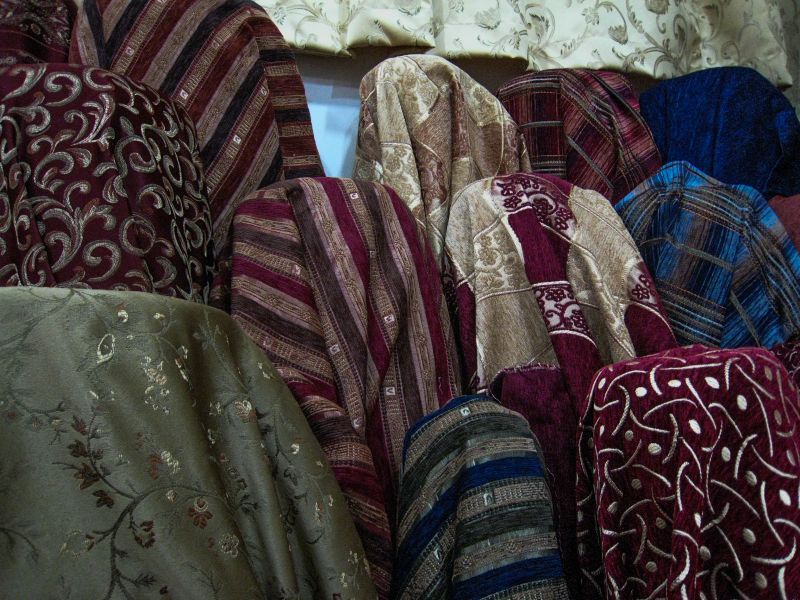 People usually find Phahurat Market a maze because of its narrow lanes that only fit for one people to walk. This is actually the very typical Indian neighborhood market since Phahurat was founded.
In addition to fabrics, Phahurat also offers a huge selection of accessories, namely bracelets, necklace, and sandals. There are various kinds of products, both for sales and bargain, you can select what fit for you best. Some store will also sell religious paraphernalia, such as statues and India deities' pictures.
TakeMeTour's Review
It's known to be a Little India of Bangkok as lots of settlers are of Indian descents. Many locals come here for wholesale of clothings, accessories and apparels on your clothes or goods you own that you would have no idea where to buy them separately.