Official name : Wat Rakhang Kositaram Woramahawihan, commonly known as Temple of the Bells or Wat Luang Phor Toh. Rakang literally means bell. Wat Rakang is located in Siriraj subdistrict along the Chao Phraya riverbank. The temple is a second-grade royal temple, belonging in Theravada sect in Buddhism.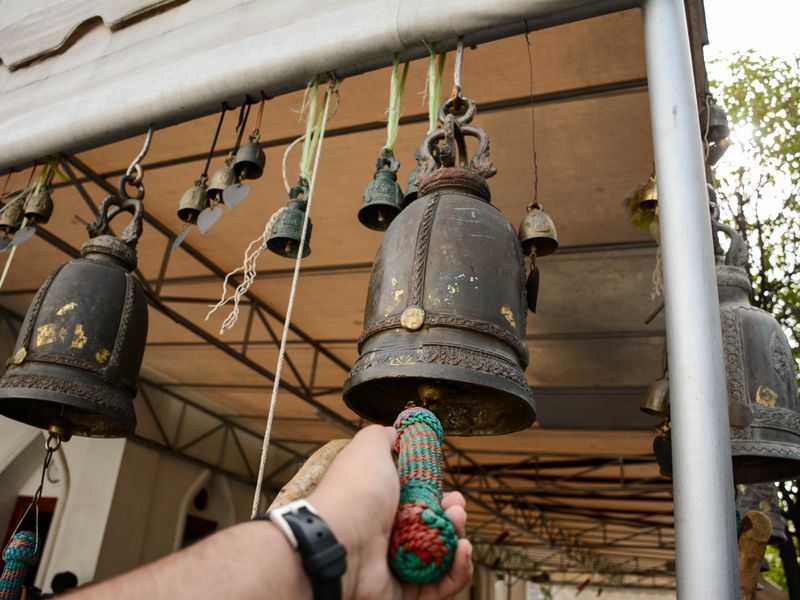 Wat Rakang used to be called Wat Bangwa Yai, was dated to the Ayutthaya Period (1351–1767). The temple had been renovated several times including in Thonburi period (1767-1782) when King Taksin the Great had constructed the palace within the neighbourhood. He also designated Wat Rakang to be a royal temple for the residence of the first Supreme Patriarch (the head of Buddhist monks) in Rattanakosin period.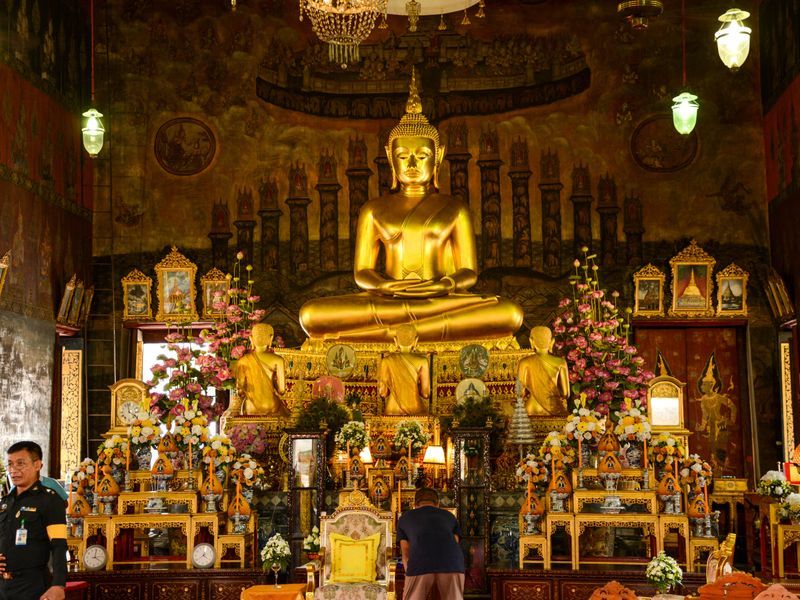 In the reign of King Rama I (1782-1809), Her Royal Highness Princess Sa, the eldest sister of King Rama I, was appointed to patronize the temple. Her residence was located next to the temple. During the temple renovation, an ancient bell was found and moved to the Temple of the Emerald Buddha. The King ordered to build five new bells to donate to the temple and hence the name "Wat Rakhang Kositaram".
There is an old Tripitaka Hall situated in the temple area. It was the original residence of King Rama I when he was in the service during Thonburi period. There is also Phra Ubosot with Three tiers roof, the symbolic Rattanakosin style, including gable apex, tooth-like ridges on the sloping edges of a gable, hanghong and delicately decorated brackets. Inside, the principal Buddha image of Wat Rakang was situated called PhraPrathanYim Rub Fa; it is a bronze Buddha statue in the attitude of meditation with approximately 4 cubits wide. In front of the Buddha image, 3 monk statues are situated.
TakeMeTour's Review
Wat Rakang is located very close to Wang Lang bazaar market next to Siriraj hospital and the Pran Nok pier. The temple is commonly visited by locals. The temple initiated a public school which was named after the temple and neutures generations of students. The temple is very well respected. If you're in the area, come to the temple to pray for blessings!