Even though this homey wooden noodle shop has been serving their delicious bowls for only nine years, their recipes are more than 50 years old and have been passed down through three generations. Khun Waew the owner opened the place for her daughter after her graduation to continue filling the local bellies with her mother's best loved noodle recipes.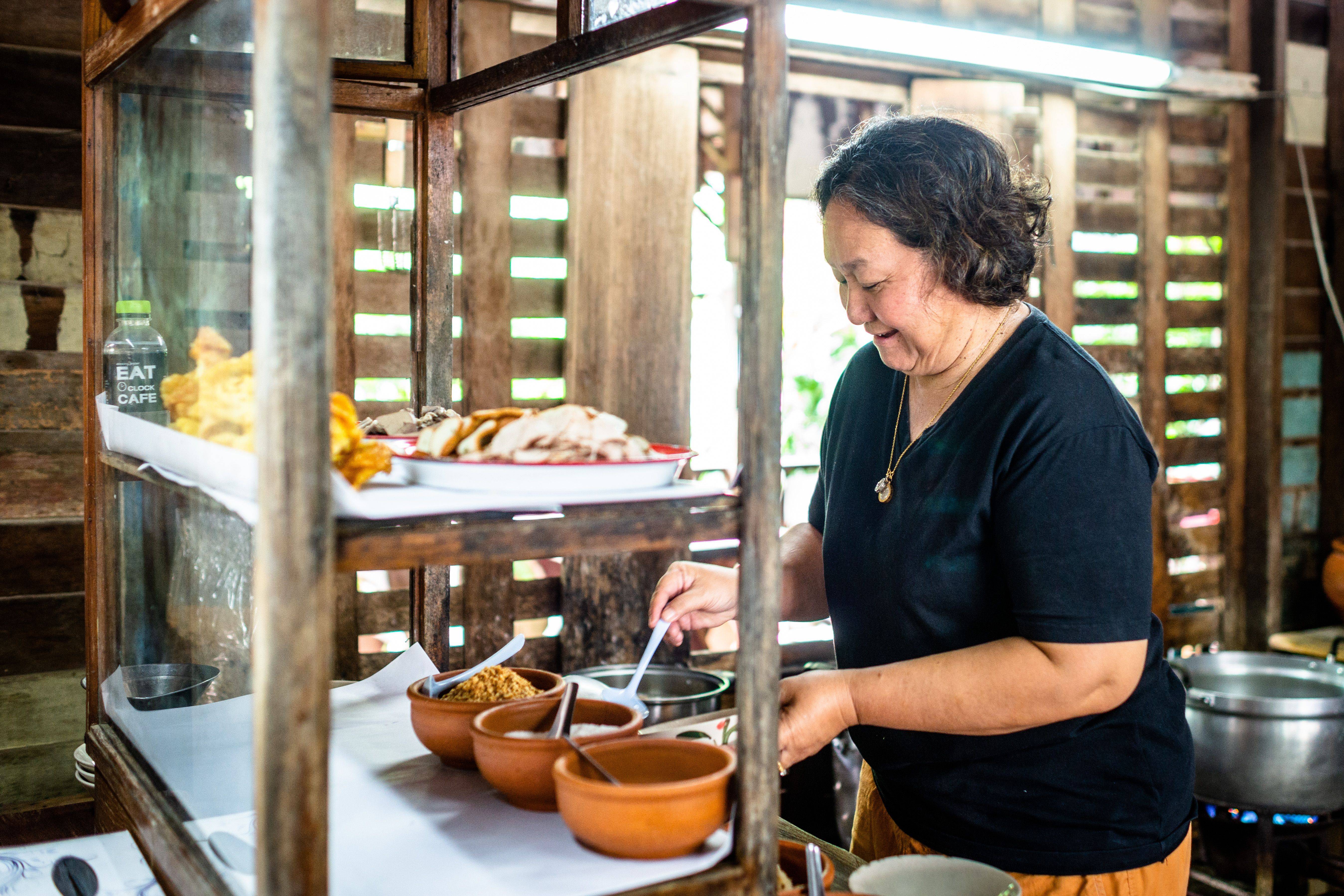 In the early days, Khun Waew's mom sold her noodles at a local market close to school. So when Jay Waew Guay Tiew Boran Pa Moke opened, their regulars simply followed the mouthwatering smell.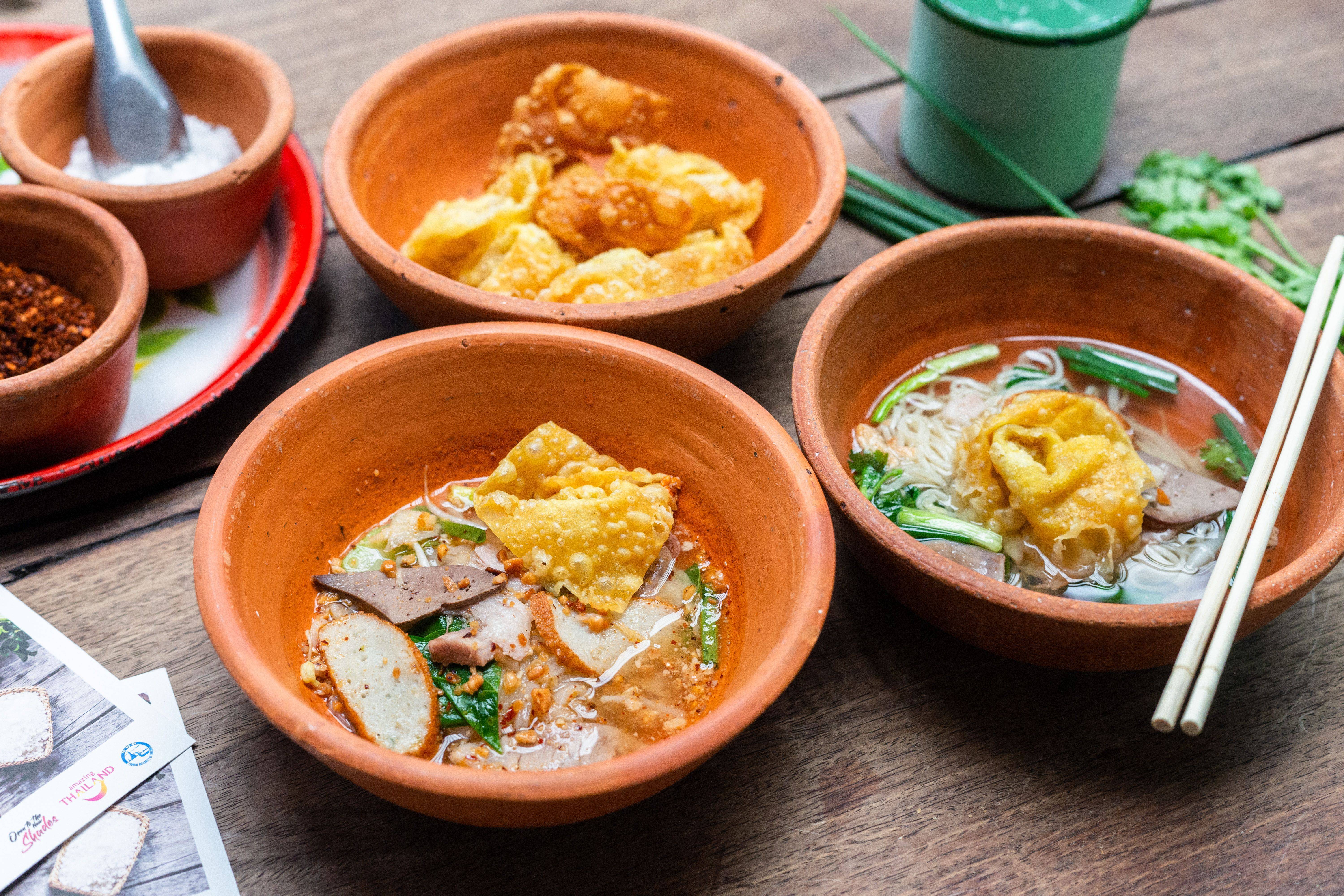 Even after all these years, Khun Waew and her daughter still season every bowl with love by themselves. Here's an interesting tidbit: they remain loyal to only one brand of fish sauce. It's a staple to their tantalizing noodles.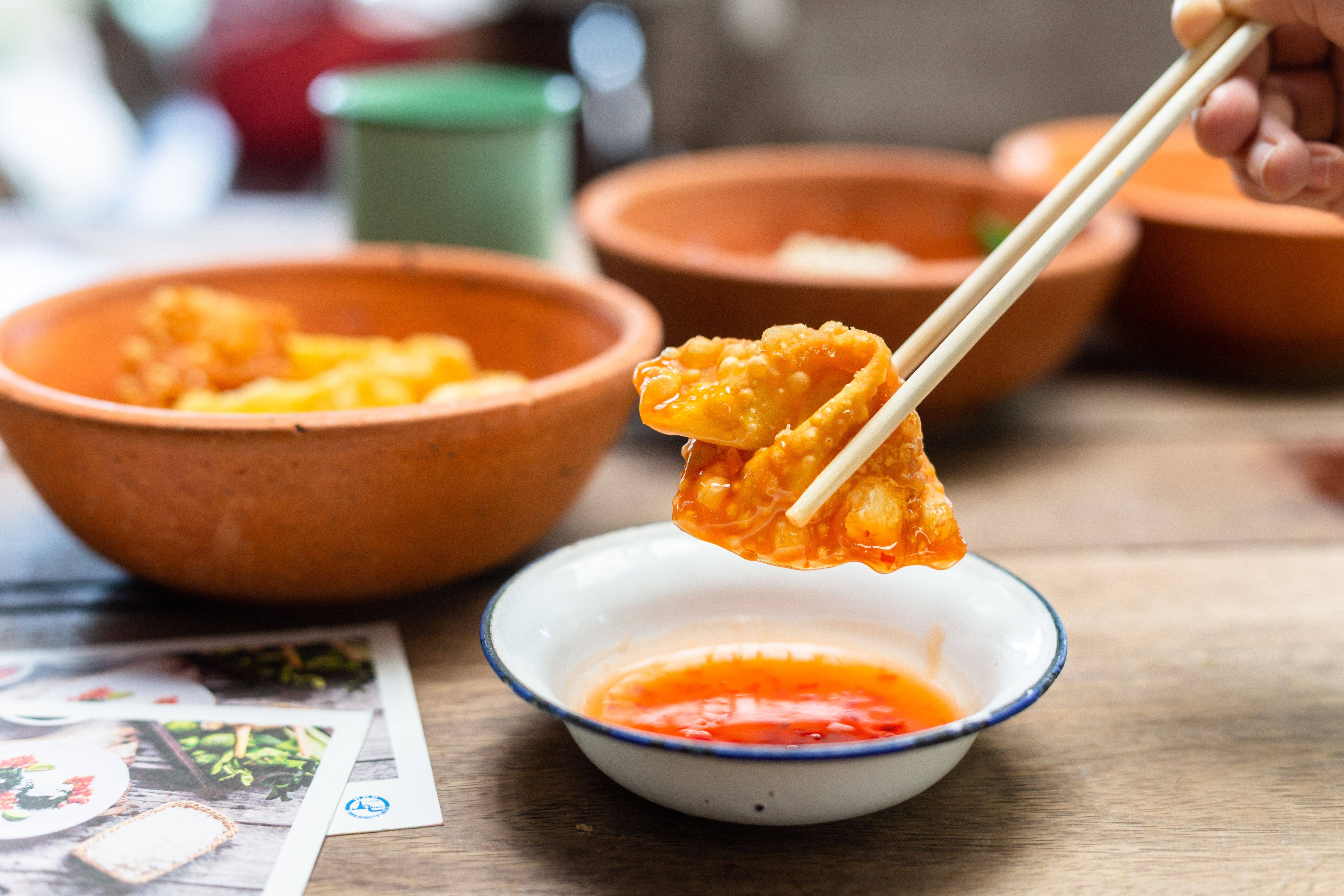 Don't miss their Deep Fried Wontons. We aren't big fans of deep fried food in general, but Jay Waew's creations are really crispy and crunchy and bear no unpleasant taste you often find from reused frying oil. The fact that the bowls are compact is also a huge perk. It allows you to try various dishes without facing the common noodle shop dilemma like which noodles, which soup, and which fish balls to choose.