You know by the constant flow of locals and Mark-Wiens-inspired-foreigners that this authentic Northern Thai restaurant is the real deal. Larb Sanam Keela is the fruit of Khun Min's mother's love for cooking. Today, her mom remains the queen of the kitchen while Khun Min makes sure every customer's taste buds have a grand time at their place.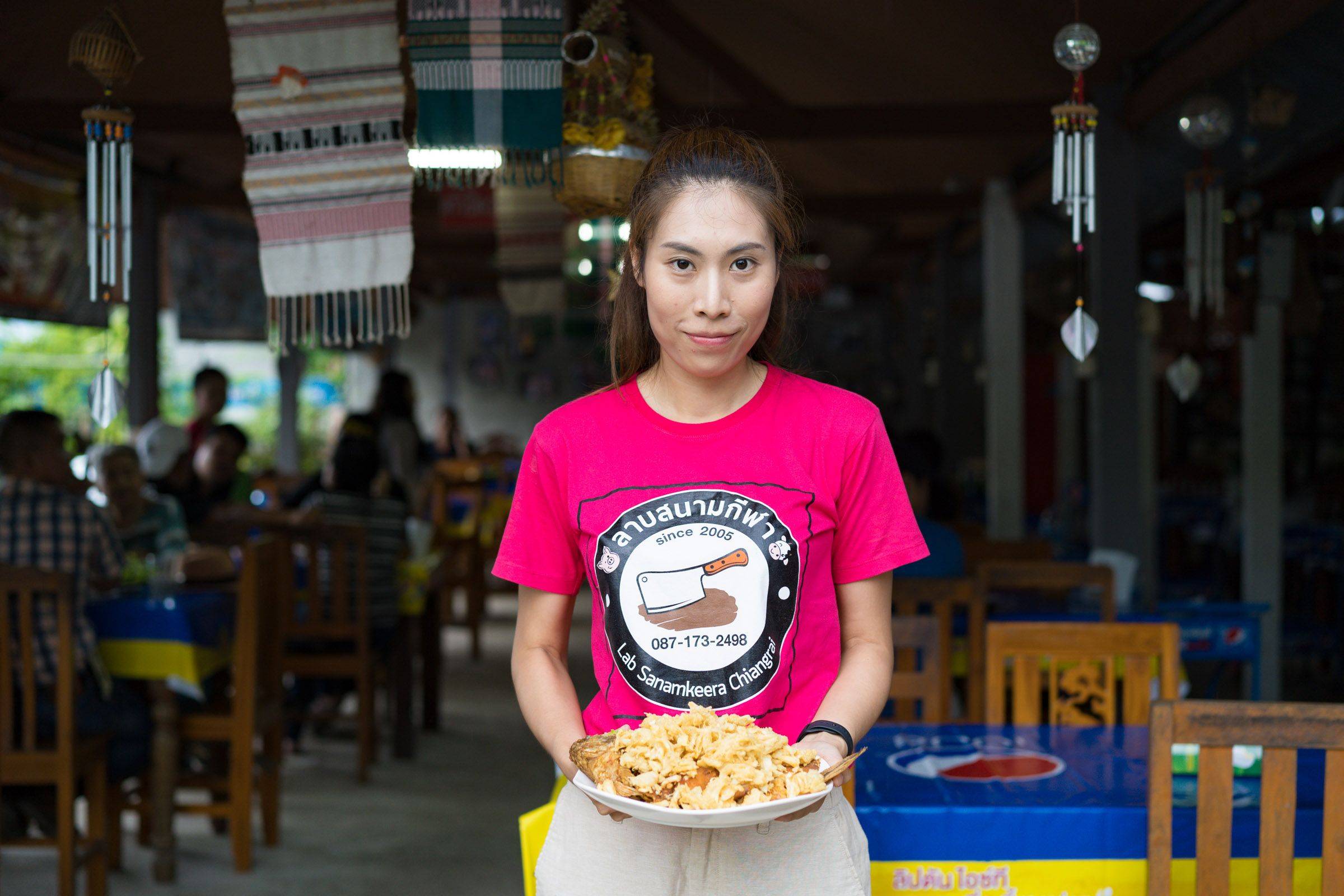 What's even more interesting about this local restaurant is that they have no fixed recipe. Every dish is cooked with life-long experience, intuition, and love. They have a 'We cook what we would eat.' motto, guaranteeing that the secret ingredient is the simple wish to serve good home-cooked food.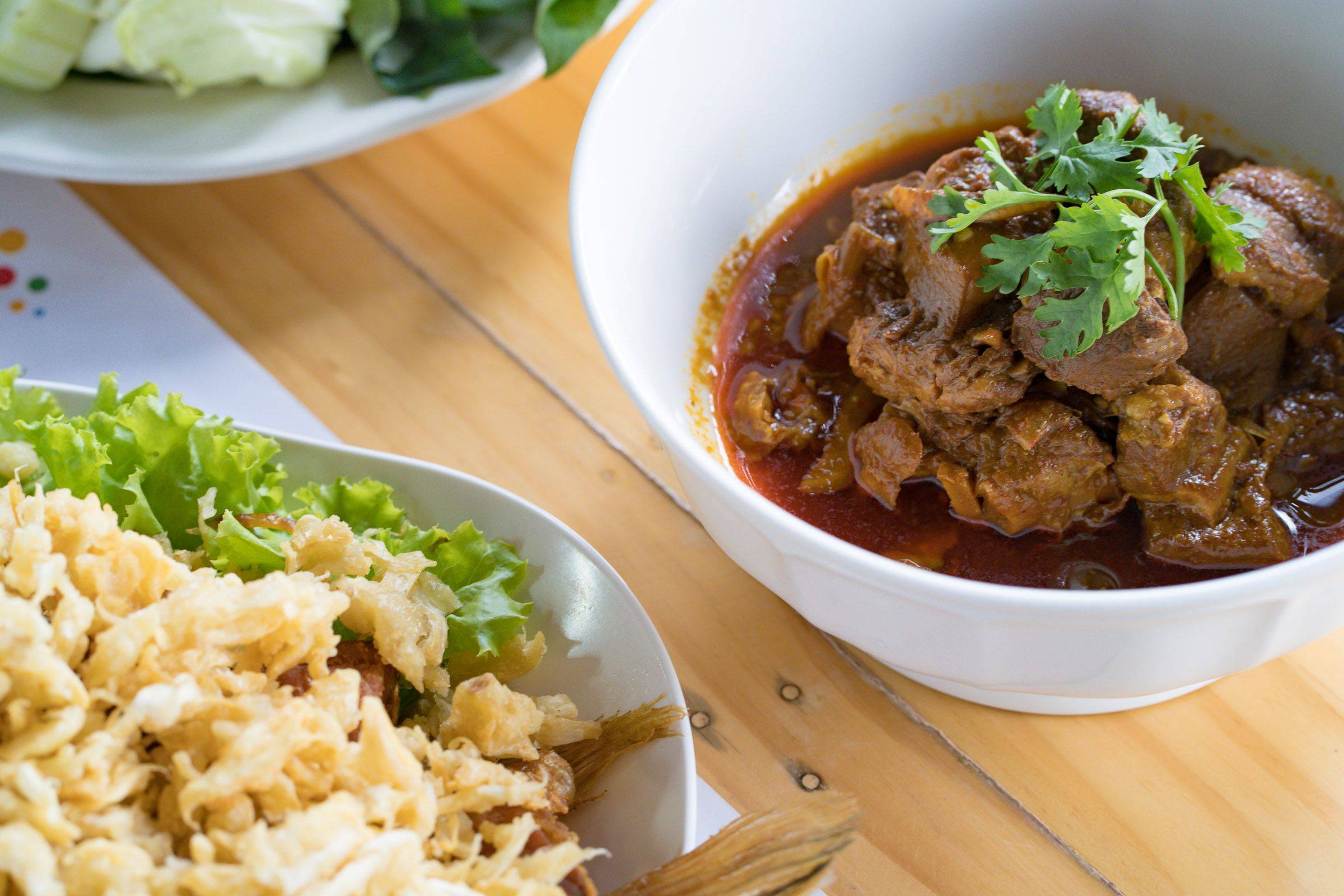 Here, all the seemingly simple dishes are surprisingly delicious. The house's Gaeng Hung Lay will spoil your tongue with a remarkably mellow and tantalizing taste. The less-zesty-than-usual tinge hints at Nan Province's culinary characteristic, Khun Min's mom's hometown. So it's safe to say that at Larb Sanam Keela, you will get to experience a true blend of myriad shades of Northern Thai cuisine.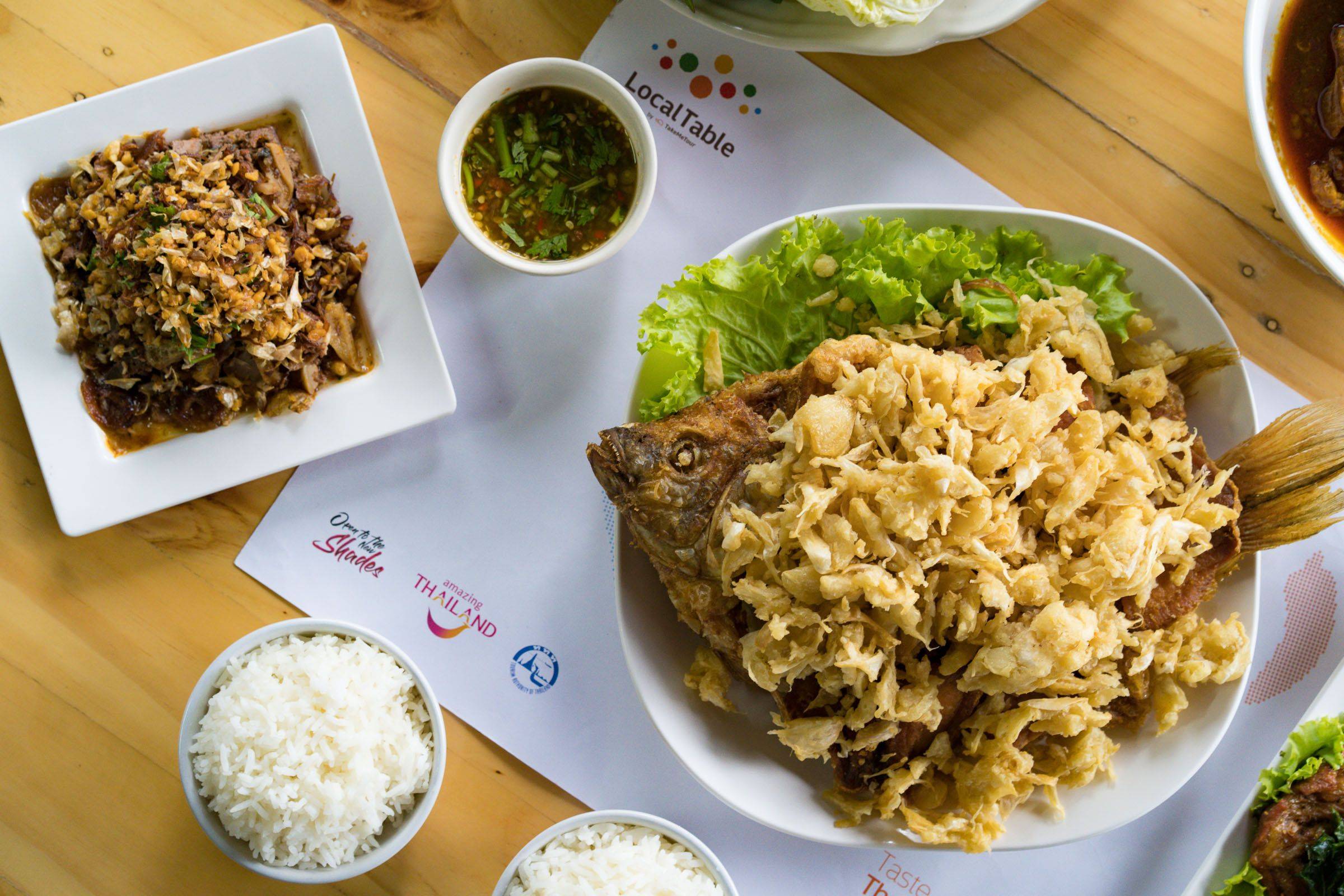 Another trademark dish that the restaurant very proudly presents is their very uniquely-made Fried Red Tilapia with Garlic. And unique it is indeed. Never will you find such a mountain of crispy deep fried garlic cloves that covers the whole fish. No, we are not talking about the small cloves used in Thai stir fries. They are reallyyy huge.
In case you are a spicy food novice and are worried if your tongue will be able to take these fiery-looking dishes, the restaurant is more than happy to tone down the spicy level while keeping the scrumptiousness intact.