Shelter yourself from the heat at this breezy and leafy wooden hut and pamper yourself with their delicious homemade bakery. The owner Khun Nat said it all began with her sweet tooth that later spawned her love for baking. The verdant world is all lovingly arranged by her boyfriend who has a degree in Landscape Design.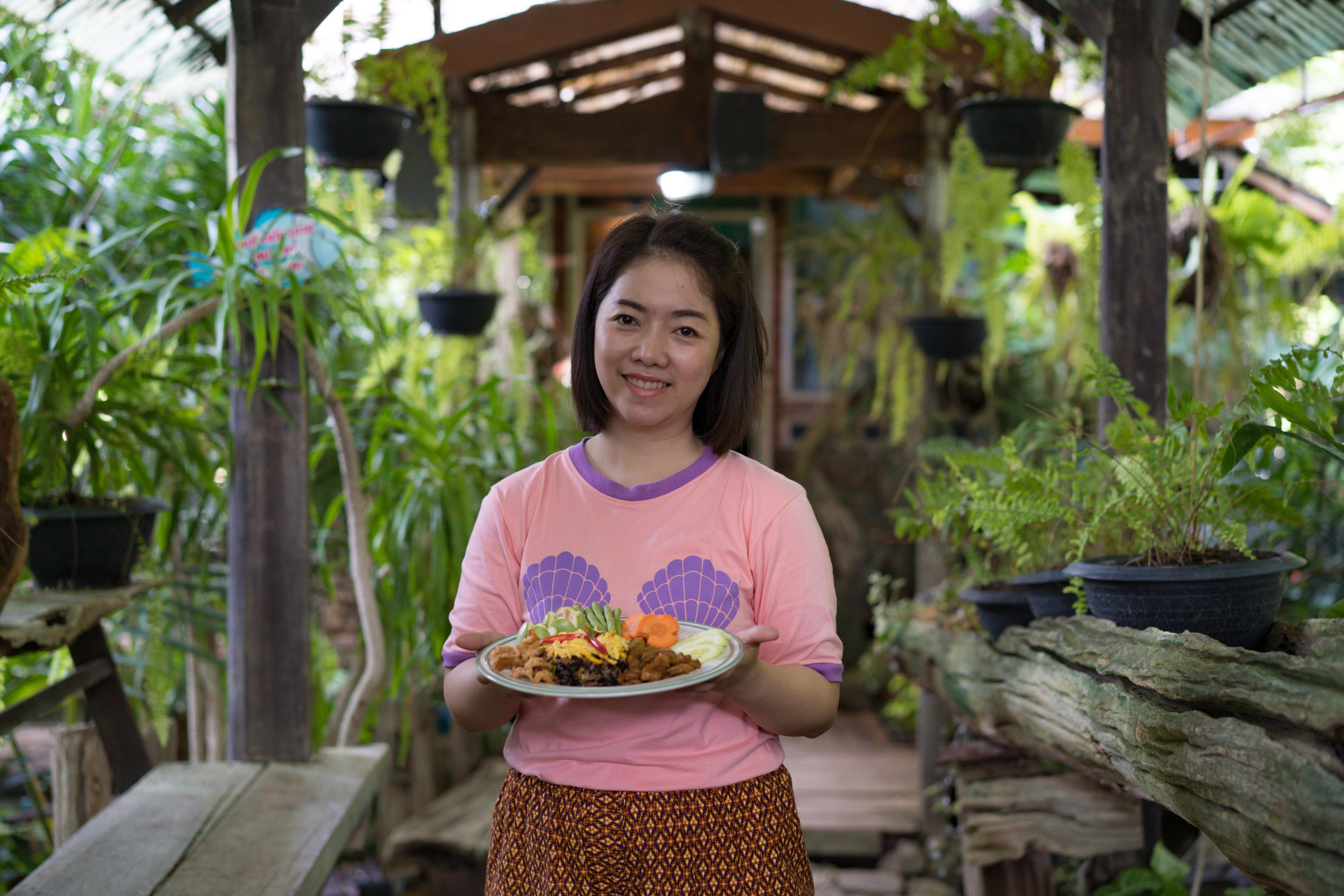 Khun Nat took a baking course and later crafted out her very own recipes where the cakes aren't too sweet. Her melt-in-your-mouth Coconut Cake is the guests' all-time favorite. The texture is the right kind of soft. The fresh and young coconut meat oozes a mouthwatering piney scent and adds a crunchy and chewy texture to the softness. As for those of you who aren't very keen on musky or rich desserts, Kafae Sod Baan Rim Nam's Coconut Cake is a safe bet. The cake is neither too creamy nor overwhelmingly coconut-scented. In case you're a chocolate lover, the house's soft chocolate cake is the number two bestseller.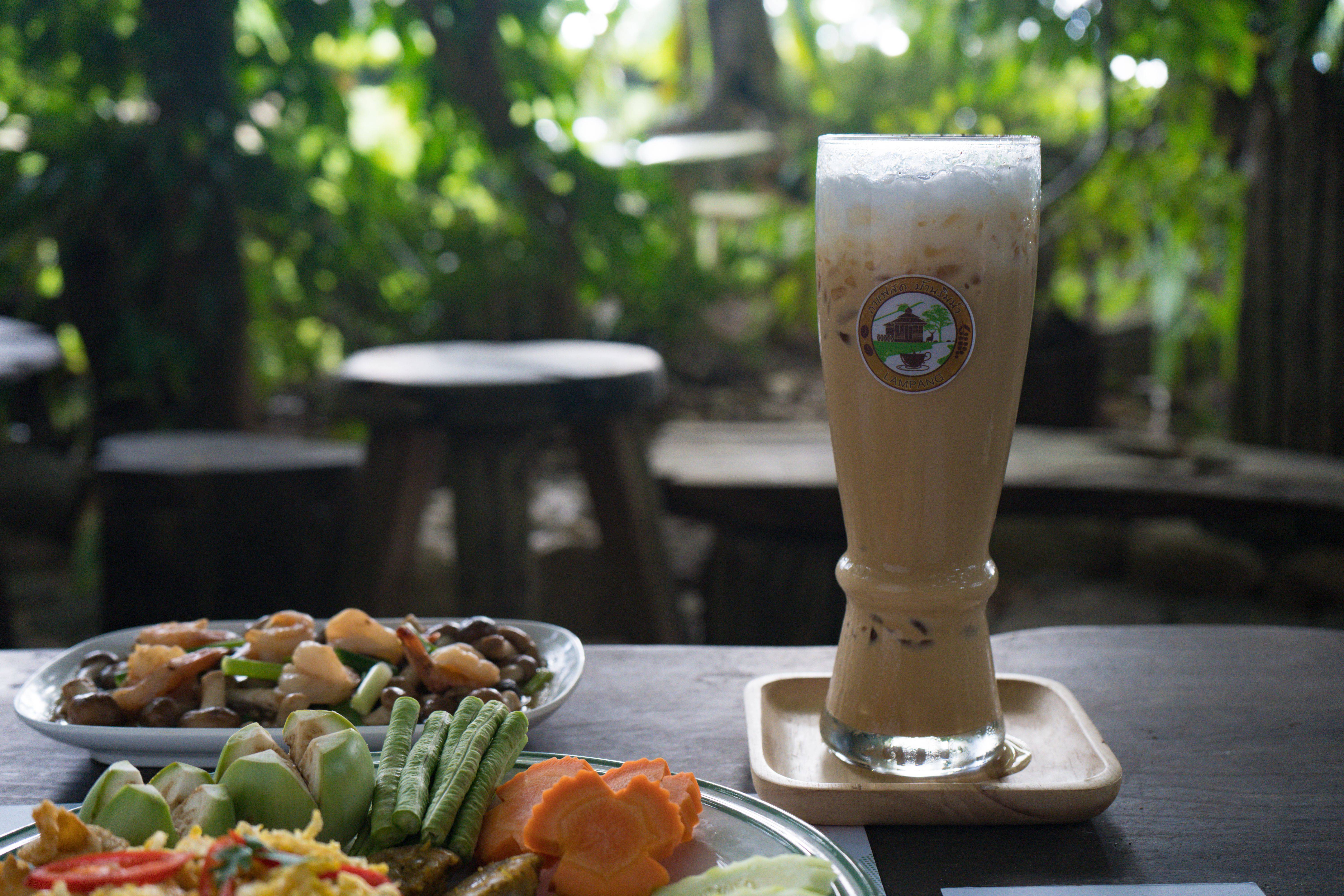 As for Pad Hed Hom Goong Sod, the fresh shiitakes are all local produce from Pangmao - a highland area in Lampang. And don't be scared by the word 'Chili' in Galangal Chili Paste Fried Rice with Sweetened Pork, Khun Nat assures the dish is easy on travelers' tongue and is among their favorites.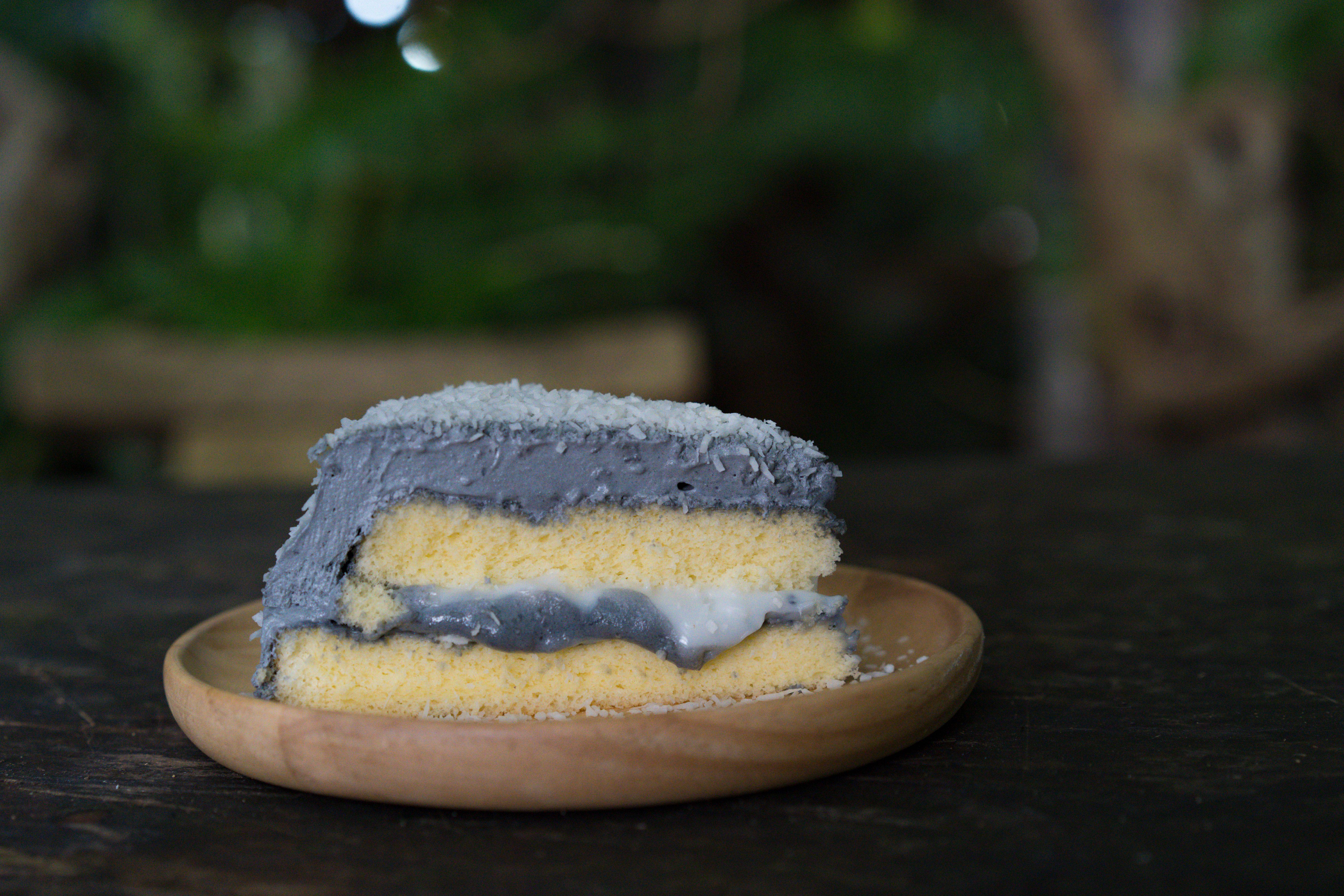 Our tip is to carry an insect repellent, as the nature-friendly restaurant is home to a number of butterflies and other insects alike. We simply want you to enjoy your afternoon without having to constantly scratch your mosquito bites.