This buzzing Northern Thai restaurant has been serving Khun Mookda's mom's very own Khanom Jeen curries for more than 20 years. Here, the white noodles are freshly made every day. Among the plethora of swoon-worthy curries, Khun Mookda says Nam Ya Nam Prik (Nam Prik Curry - not to be confused with Nam Prik Dip) is one of their trademarks. The sweet curry with crunchy and earthy-scented ground peanuts and green beans is a favorite of both locals and foreigners.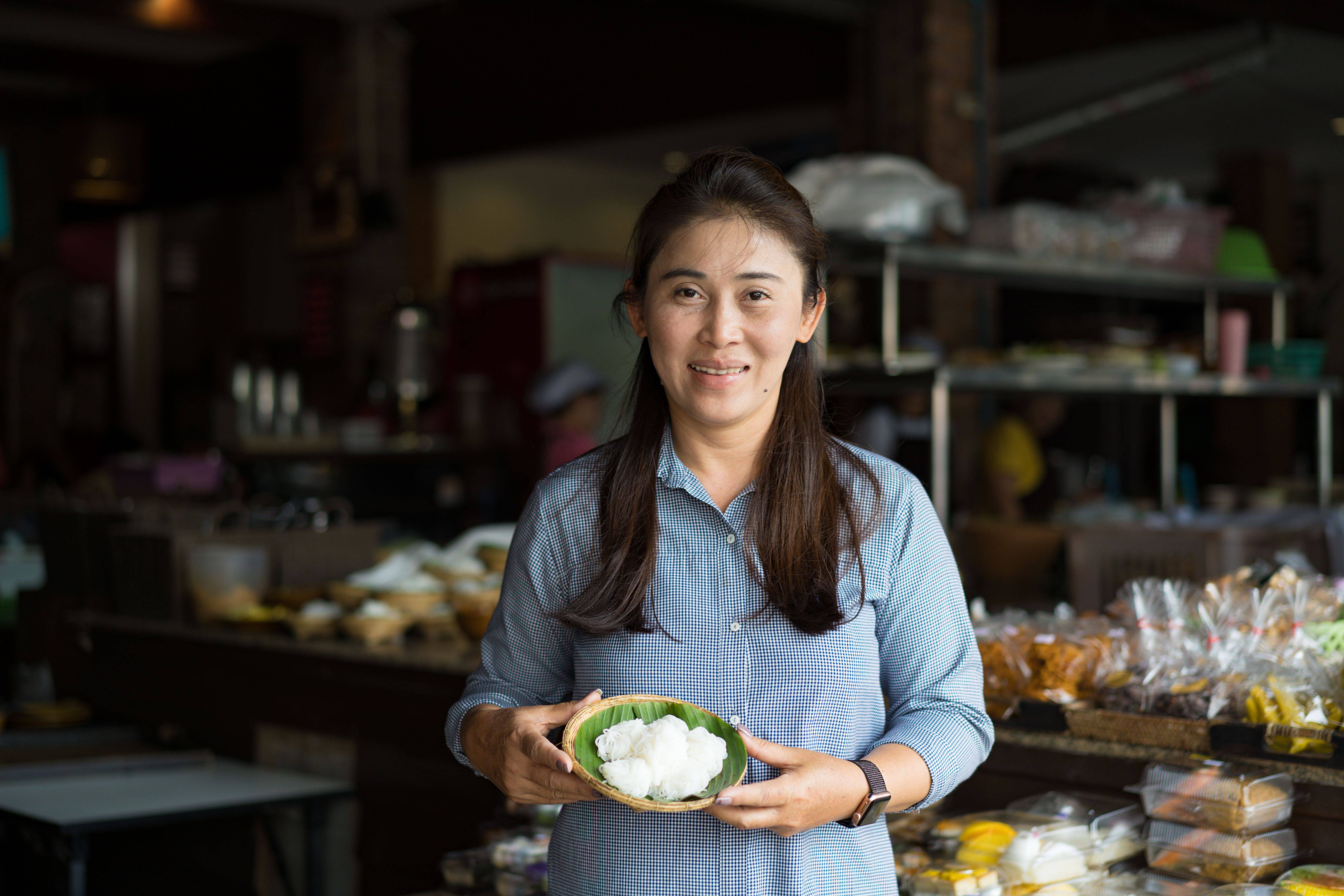 Their green curry is the right level of rich and spicy, while still being international traveler-friendly. As for Nam Ngiao curry (Spicy Pork Soup), the house's recipe makes it a point to put in more pork meat than pork blood and doesn't include fermented soybean as they realize the special tangs and tastes are just not for everyone.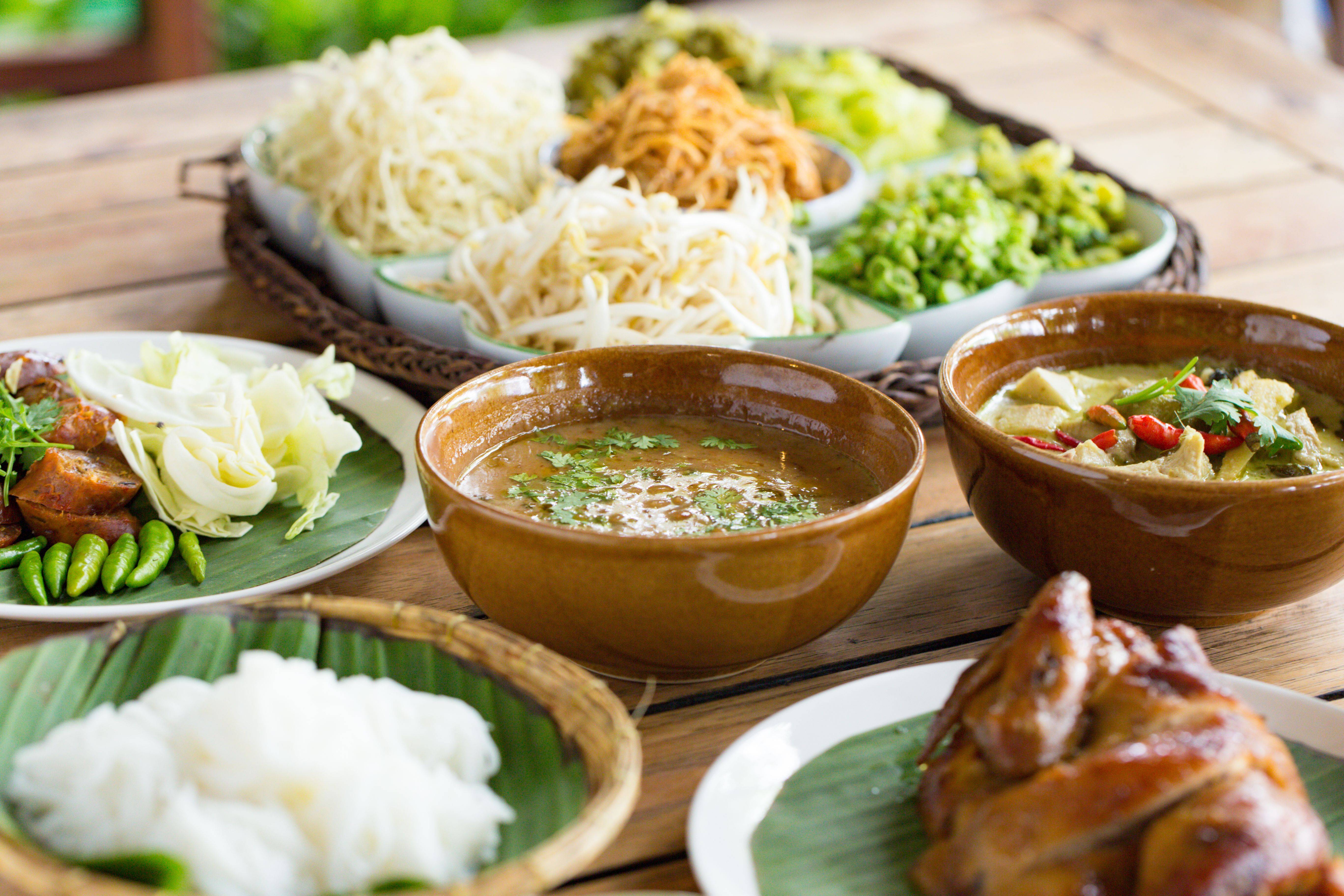 While famous for their food, Krua Mookda serves up a hidden gem: their Ruam Mit dessert. The colorful eye candy is actually packed with myriads of local Thai sweet goodies including Tub Tim Grob (Water Chestnut Coated in Pink Flour), sweetened cassava, sweetened pumpkin, sweetened palm seed and muskmelon. The cold, rich and sweet coconut milk makes for refreshing antidote to heat (both from what you have eaten and the weather).