Kopi might be more of a Southern Thai thing (Thanks to the Malaysian-Hokkien influences), but you can find this great blend of coffee and milk near Bangkok as well. Only 2-3 hours from Bangkok, depending on the traffic, you'll find more than Kopi even. After graduating from a university in Bangkok and working for some time there, Khun Sarayuth returned to his home and his Thai-Chinese family in Ratchaburi and helped out in the kitchen at his family-owned bakery. In 2006, he got to know his father's friend who runs a kopi shop in the Southern city of Nakhon Si Thammarat. Determined to master the craft of kopi like the southerners have, Khun Sarayuth not only worked hard with his mentor but also taught himself about Thai-style coffee.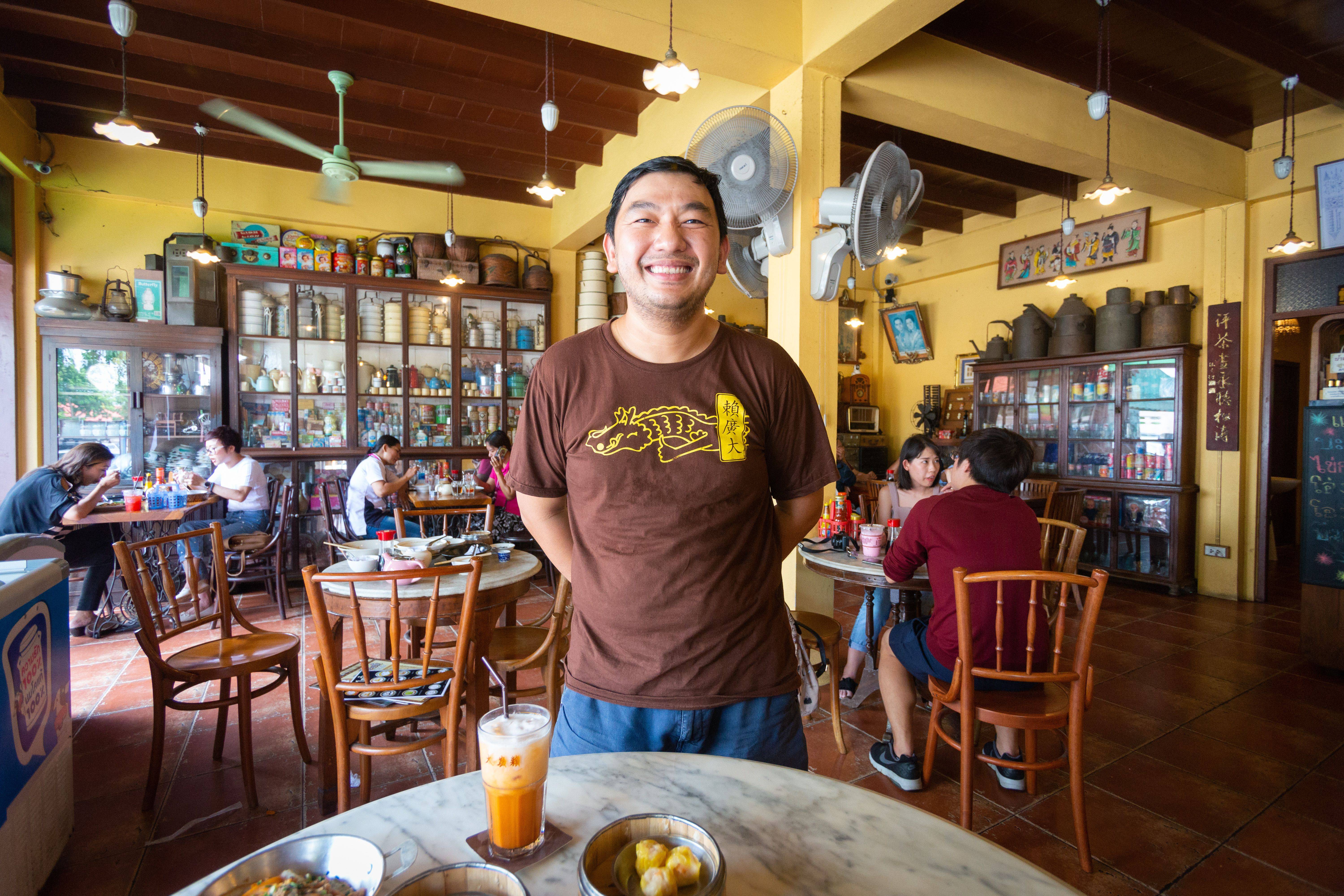 Starting out as a bakery-cum-café in 2009, A-Tee Kopi should be celebrating its decade soon. However, it was actually closed for about three years due to expropriation. But as the saying goes, legends never die. A-Tee Kopi returned to serve its customers again in 2015. It wasn't easy to achieve great success at first, but with Khun Sarayuth's acquaintance joining the team and creating new breakfast menu, A-Tee Kopi surpassed where it once was and has become Ratchaburi's landmark according to both Thai and international media outlets.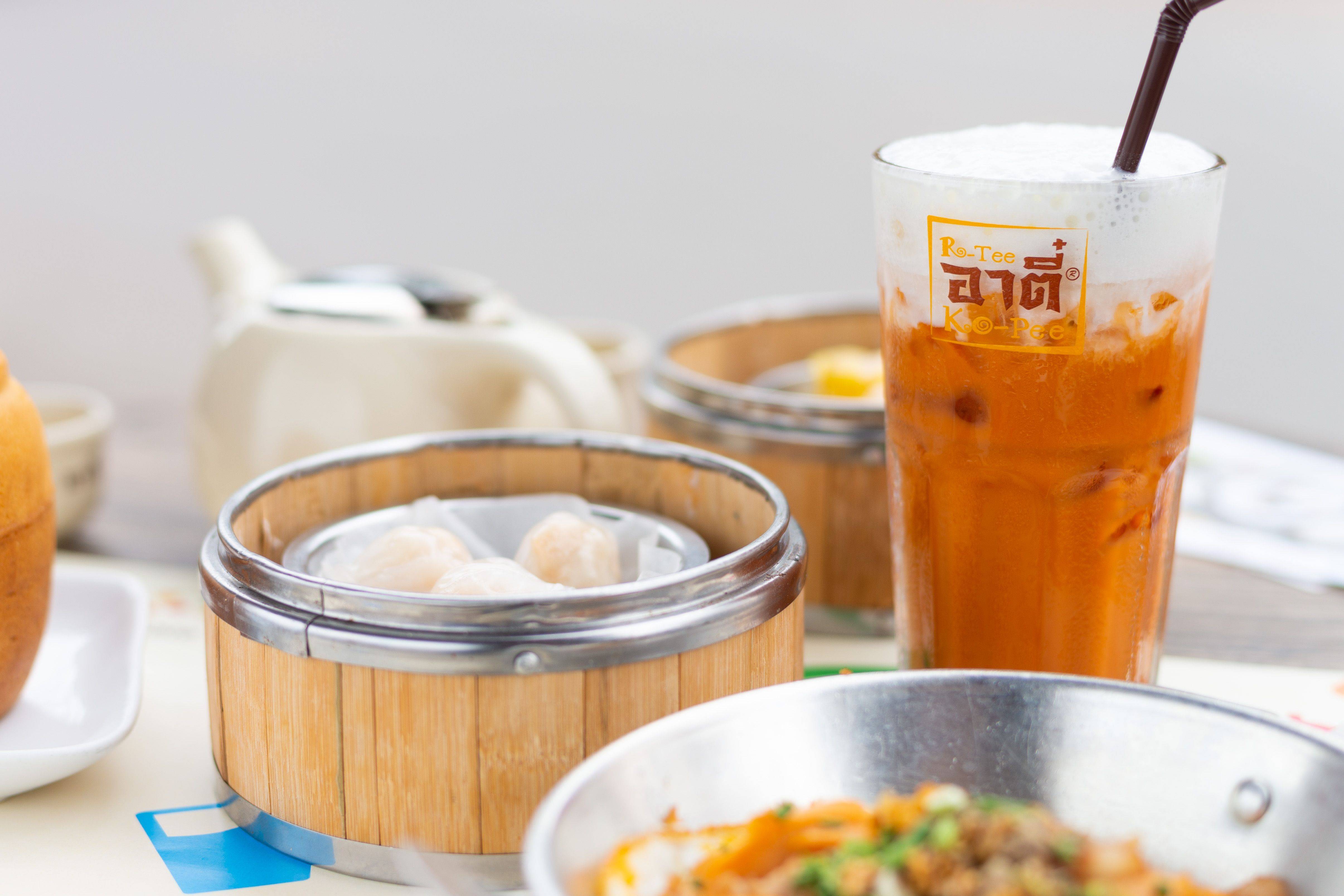 In addition to roasting coffee and preparing all food and drink themselves, A-Tee Kopi has another draw. Where there is coffee, there should be a cake, but A-Tee Kopi's cake comes in the shape of Ratchaburi's famous dragon jar, with dragon pattern wrap to boot. Combining with the use of vintage tableware and decor owned by Khun Sarayuth's parents, having a meal at A-Tee Kopi feels like being in another time, another place, but somehow still intimate.