This large wooden restaurant is famous among both Sing Buri locals and those who follow the mouthwatering reviews on various Thai travel sites. At Baan Suan Mae La Ka Rong, Central Thai food is simple yet deliciously homey. However, the most swoon-worthy part of the place is its spacious terrace overlooking vast rice fields.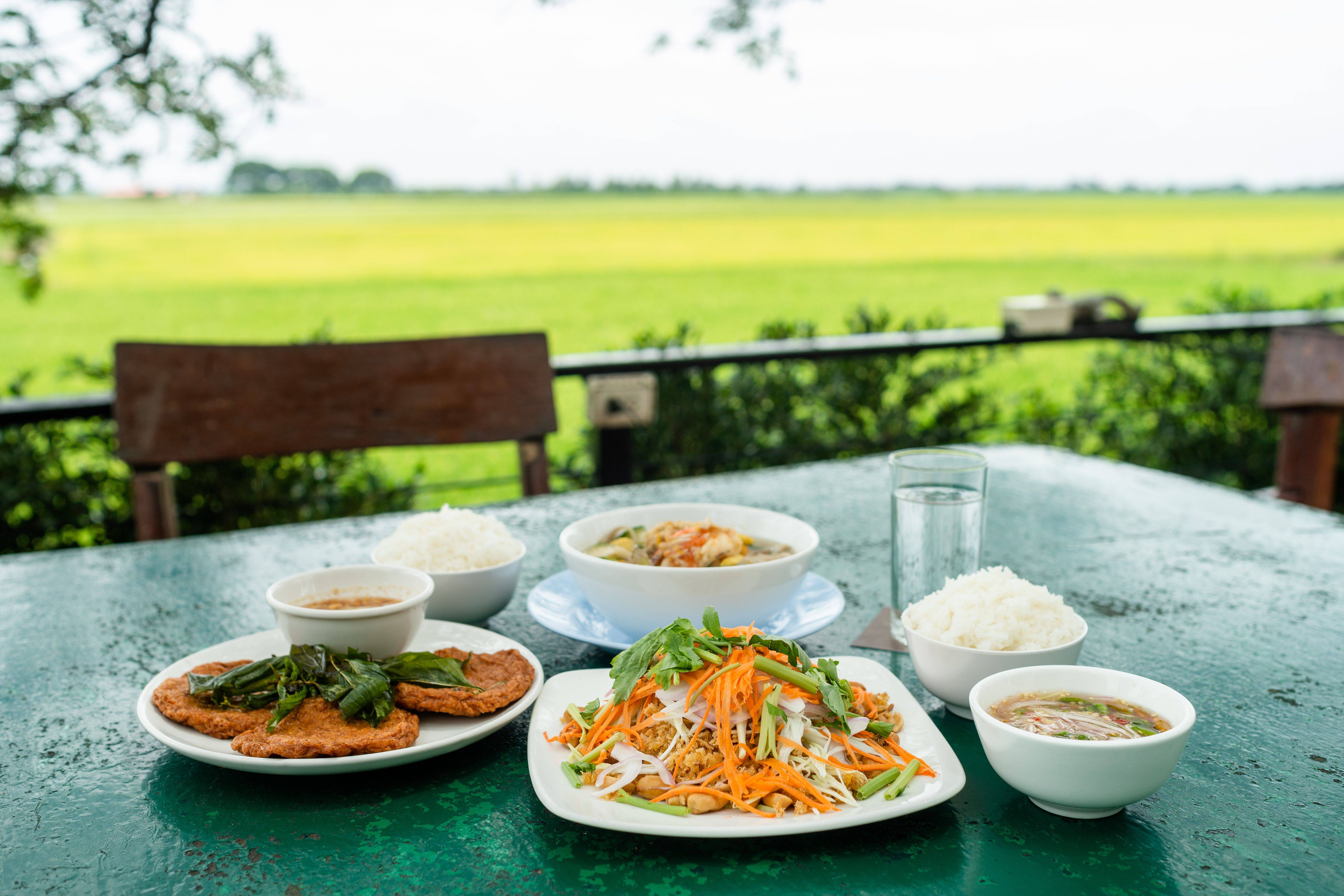 We were there during the rainy season, just in time for the best shades of green. Don't worry about missing the marvelous hues, though, as rice fields can enchantingly transform as a season comes and goes. We guarantee they look beautiful whether they are green, yellow, golden or brown. In fact, Baan Suan Mae La Ka Rong offers a rare opportunity (even for Thais) to munch on steaming rice while taking in the rice field view right before your eyes.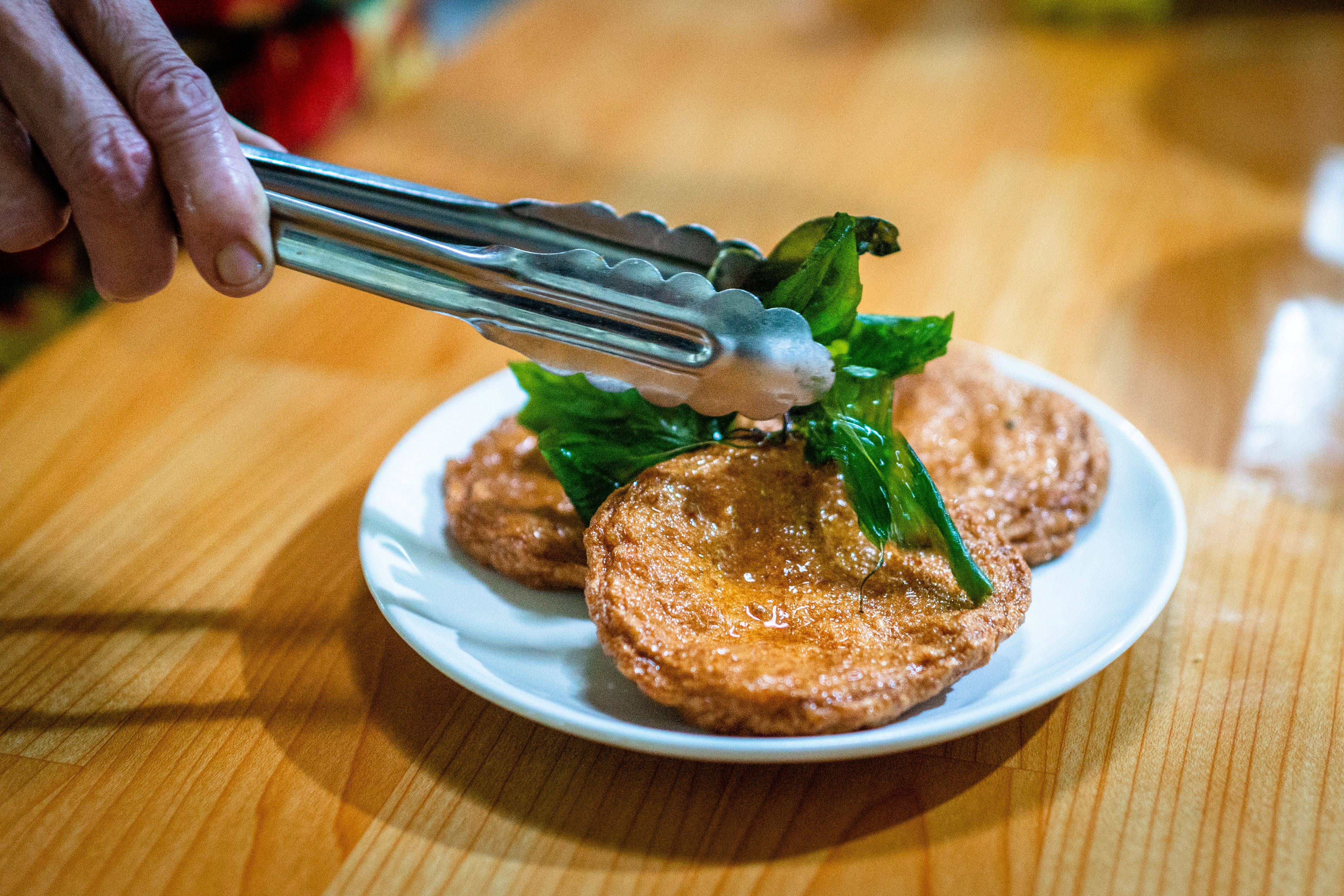 As for their food, Gaeng Liang Chao Wang (Pepper-Fused Prawn and Mixed Vegetable Soup) contains fresh, juicy and chewy pumpkin as well as Thai zucchini. Other highlights in the soup include delicious shrimps and eggs.