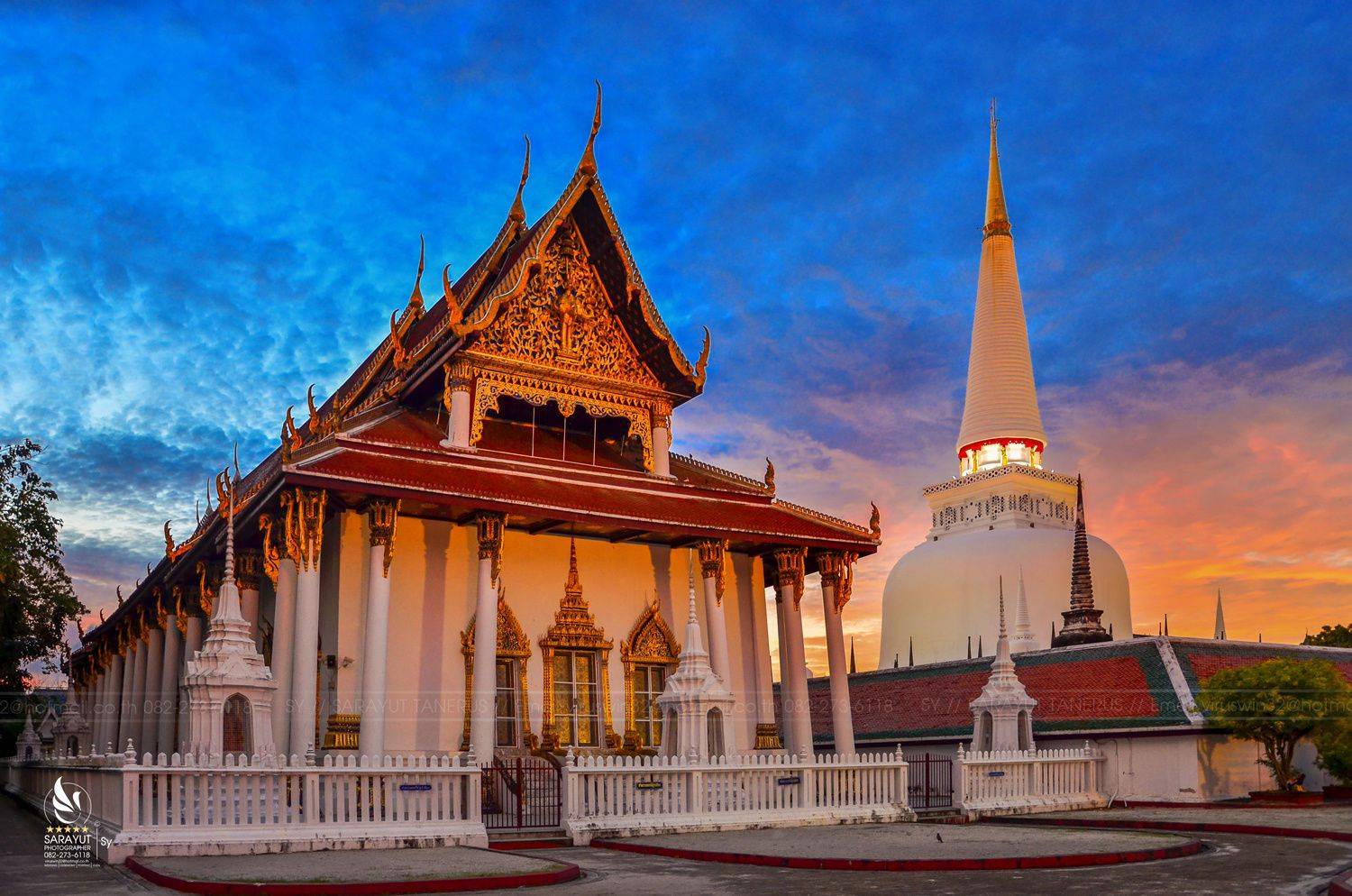 ---
Spending your time in Nakhon Si Thammarat. First time visiting Wat Phra Mahathat Woramahawihan which is the most famous place in this city. After that, we'll go trying fantastic breakfast and coffee in vintage style at Copee restaurant.
---
itinerary
08:00
Meet up at our meeting point
- Hotel lobby (in Nakhon Si Thammarat area)
- Railway Station (Nakhon Si Thammarat Railway Station)
- Bus Terminal (Nakhon Si Thammarat Provincial Transport Station)
- Airport (Nakhon Si Thammarat Airport)
08:45
We will go to Copee Restaurant before visting Wat Phra Mahathat.
11:30
If we end this trip around noon I will bring you to try some popular food which is Khanom jeen at the shop near Wat Phra Mahathat.
---
Price Conditions
Transportation fares are included.
Admission fees are included.
More details about price conditions
---
FAQs
Why this trip?
Wat Phra Mahathat Woramahawihan is the main Buddhist temple of Nakhon Si Thammarat Province, the largest province in Southern Thailand. It is going to be a cultural heritage so you should come to this interesting place once.
How local is it?
Nakhon Si Thammarat has a lot of things to do but before you go to do other things in this city you should go get new experience in 'Wat Phra Mahathat' first. In addition, people in this city are very nice and helpful. Souvenirs are also low prices.
What makes it unique?
If you've never heard about Nakhon Si Thammarat, don't worry. I will be your tour guide and you can require about my city. You will learn a lot about our places and the food that you've never eaten before.
---
Meeting Points
Hotel Pickup
- Hotel Pickup in Nakhon Si Thammarat Area
Airport
- Nakhon Si Thammarat Airport
Bus Terminal
- Nakhon Si Thammarat Provincial Transport Station
Railway Station
- Nakhon Si Thammarat Railway Station