Exceptional waterfall and mysterious cave in Lampang
Private Car
Lampang(Tour starts from Chiang Mai or Lampang)
Explore Lampang like you never seen before with the magnificent waterfall which is not on the lonely planet or anything like that and the deadly cave that you won't survive at the evening in there!
FAQ
If you're done with the tourist places or getting bored of traffic and crowded, there's no reason for you to miss this trip! nice view scenery with awesome atmosphere. Also local villages and foods that you don't wanna miss them!
Things to prepare for the trip
-Towel, Spare outfit for when you're done with the waterfalls, Flip flop to make it more comfortable in this trip (just a little bit of walking), Sunglasses (If you need one), Sunscreen, Go-pro, action cam or camera to catch up your great memory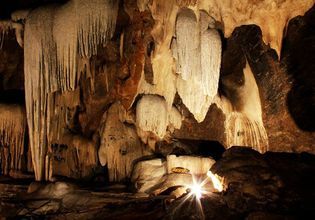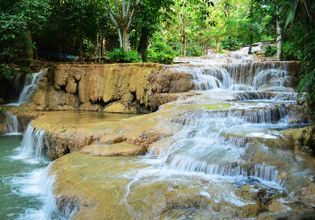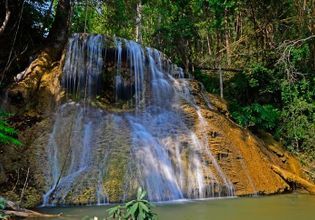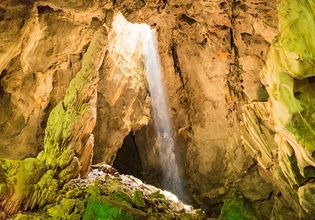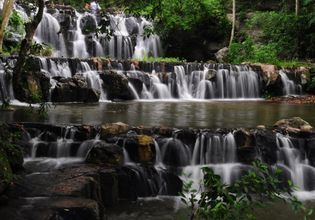 Itinerary
Meet up at our meeting point
- Airport (Lampang Airport, Chiang Mai International Airport)
- Bus Terminal (Lampang Provincial Transportation Station, Chiang Mai Provincial Arcade Transport Station)
- Hotel lobby (in Lampang area)
- Railway Station (Nakhon Lampang Railway Station, Chiang Mai Railway Station)
Stop on the way for the local breakfast (notice that you can let me know what do you like to have)
Arrive at the Pha Thai National park, enjoy the atmosphere and especially the deadly cave which is including the local guide who will explaining you the history of the cave!
It's time to looking for more local foods for lunch!
Enjoy 2 charming waterfalls which are Kao Fu waterfall and Mae Kae waterfall where you can swim and have fun with cold water
Time to say "see you again" and I'll drop you guys off where i pick you up
Price condition
Meals are included. (Note that alcohol is excluded)
Transportation fares are included.
Admission fees are included.
Extra expense you should prepare
Actually if you're book this trip there's nothing more that you need to pay on your own except you wanna buy some souvenir or thing like that. So mainly I can say that you don't need your own money for this trip AT ALL!
Meeting point
- Lampang Airport

- Chiang Mai International Airport

- Lampang Provincial Transportation Station

- Chiang Mai Provincial Arcade Transport Station

- Hotel Pickup in Lampang Area

- Hotel Pickup in Chiang Mai Area

- Nakhon Lampang Railway Station

- Chiang Mai Railway Station