A local Night Trail in China Town and Khaosan Road
Bangkok
Visit the largest China town community in Bangkok, have some food and chill out at Khao San area where there are many souvenir shops and cocktail spots.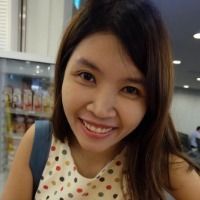 FAQ
Enjoy food like locals, sip some cocktails or just walk and see the area with me...that would be fun already ha ha.
I will take you to eat what I eat - some yummy dinner on the road where there are not many tourists.
Easy, it's unique because of ME! Haha, I am super friendly and really hope you enjoy my hometown.
Things to prepare for the trip
Sometime I will give an advice to the guests to bring an umbrella as it's raining some times in Bangkok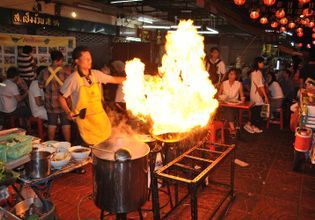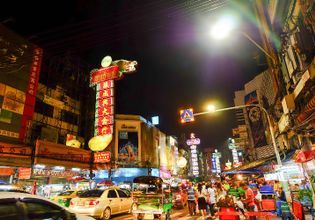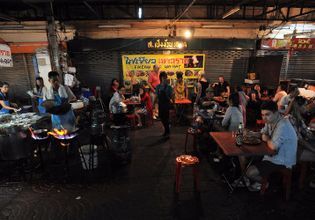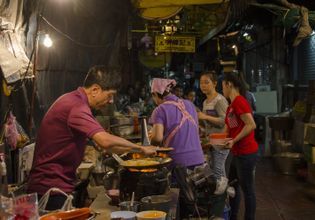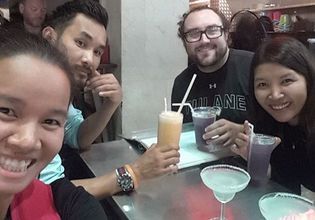 Itinerary
Meet up at BTS Station (National Stadium)
Arrive in the busy Chinatown with many food stalls along the road. Have some local dinner and enjoy sight seeing before taking a public bus or tuk tuk to Khao San Road.
Walk along the Khao San Road, enjoy the souvenir, massage and cocktail shop as you wish. (Alcohols doesn't included in the fee), have some nice dessert.
After walking for a while I will call the taxi and have the driver sent you back to the hotel.
Price condition
Meals are included. (Note that alcohol is excluded)
Transportation fares are included.
Admission fees are included.

Dylan
Efficient, Informative Experience
Aom was an expert in guiding us around the area and was very clear and thoughtful when asking for our input so that the experience would be both new/informative but also personalized and entertaining for us. Excellent guide, would highly recommend.

Kanapon + 1 more travelers have enjoyed the local experience with Aom