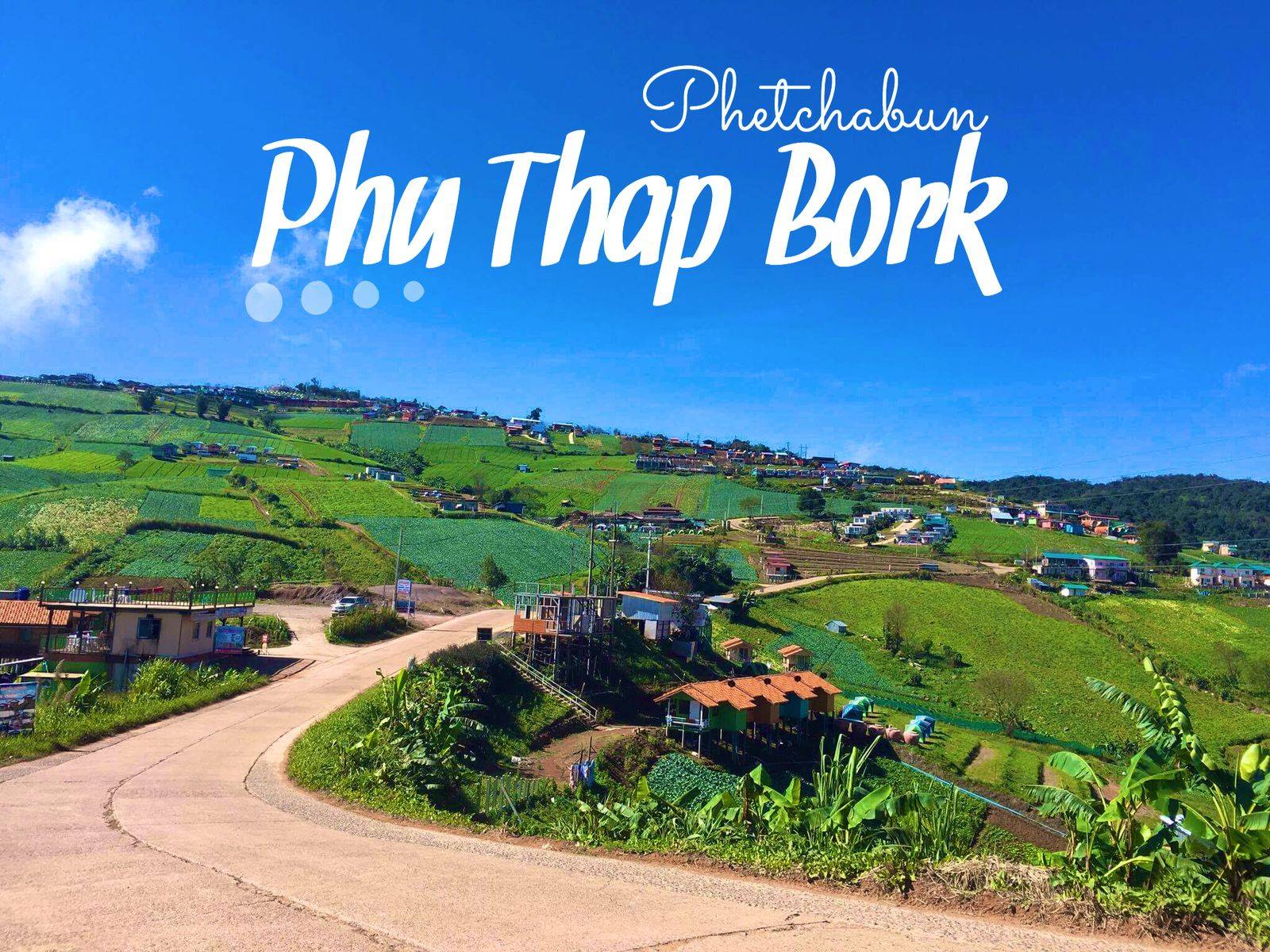 | Trip starts from Bangkok
Explore the highest cabbage farm with unseen five million colorful mosaic tiles temple.
---
Wonderful 1 day trip that you never forget. Just 5 hours from Bangkok, you'll experience cabbage farm high up on mountain with fresh air around you, to unique colorful temple. You also taste delicious fried cabbage and fresh tamarind.
---
itinerary
05:00
Meet up at hotel lobby (in Bangkok area)
05:15
Heading North to Phetchabun by private car. Welcome you with morning snack. Enjoy local scenery along way to destination.
10:00
Arrived at Kamnanchul's Farm souvenir shop. (We recommend to shop for souvenir first.)
10:30
Continue our journey to Phu Thap Boek.
11:30
Arrived at Phu Thap Boek. After passing twisted road on a mountain. We'll take you to enjoy our lunch with wonderful weather and delicious fried cabbage and Tom-yam soup.
12:15
Walk about 5 miniutes to the peak of Phu Thap Boek. You'll see 360 degree panoramic scenary. If you lucky, you'll see unique beautiful sea mist.
12:45
Take you to the biggest cabbage farm in Thailand. Let you take picture of huge cabbage and walk around the cabbage hill.
14:00
Heading back down toward Wat Pha Sorn Keaw. The most beautiful temple in Phetchabun.
15:00
Arrived at Wat Pha Sorn Keaw. We'll take you to Wai Pra (Pay respect to buddha). Don't worry if you are difference religion. We'll guide you to only step that you can. You'll learn how Thais people find peace here.
16:00
Enjoy wonderful desert and coffee at Pino Latte. Take a rest before heading back to Bangkok.
17:00
Depart from Pino Latte.
17:30
Enjoy our dinner. We'll serve you Kanom Jeen (Thai vermicelli eaten with curry).

22:00
Arrived at you hotel with best expirence that you'll never forget.
---
Price Conditions
Transportation fares are included.
Admission fees are included.
More details about price conditions
---
FAQs
Why this trip?
If you have only one day. No problem. This trip will take you explore the unique place that you never expirence before. Enjoy best place and best food. And memory that you'll never forget.
Things to prepare for the trip
You'll need sneaker and jacket. And don't forget your camera!!
---
Meeting Point
Hotel Pickup
- Hotel Pickup in Bangkok Area