When you need some vitamin sea but don't want to go all the way to the south, the east makes an affordable escape near Bangkok. Many island lovers already know Koh Larn, which is close to Pattaya in Chonburi, but Eastern Thailand actually has a lot of other beautiful islands. 

On one of the many koh (islands) of Trat and Rayong, you'll find yourself one of the few foreigners there. Rayong and Trat islands have long been locals' favorites. What's more, each island has its own unique things to see and do, so island hopping is highly recommended.     

Now are you ready to kick back and relax? Here are all the hidden eastern islands—the best islands near Bangkok.

---
8 Best Islands near Bangkok (Eastern Thailand)

1. Koh Samet in Rayong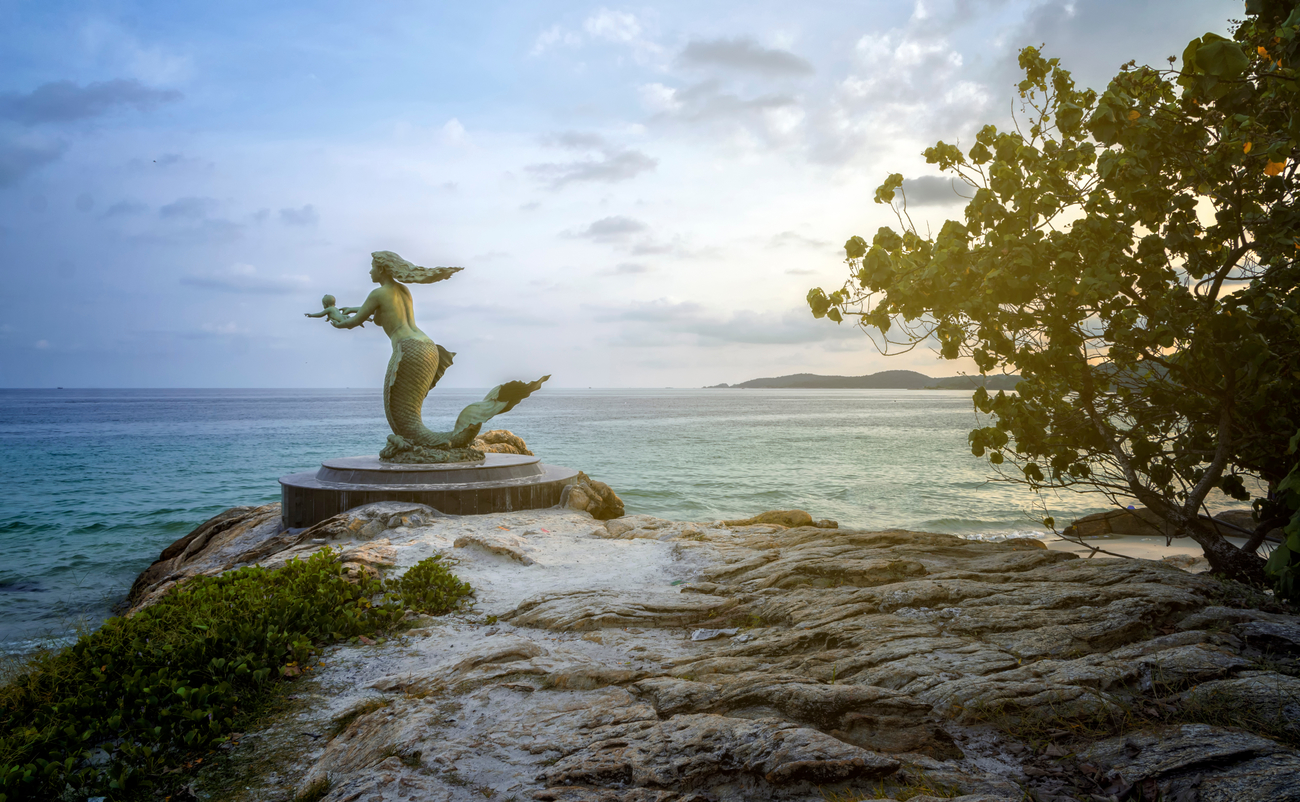 Just about 2-3 hours' drive from Bangkok and another 40 minutes' ferry ride, Koh Samet is truly a paradise within reach. It has always been a favorite getaway among Thai locals and is therefore well-developed. You can expect fantastic fire shows and some party scene, especially in Sai Kaew Beach and Ao Phai (Phai Bay) areas. Thankfully, the island remains well-preserved after all this time. There are also quiet beaches and bays, such as Ao Wai and Ao Pakarang.

Other than enjoying banana boat and other water sports, snorkeling, fishing (including squid) and turtle and shark spotting (if you're lucky), Koh Samet is an interesting location for Thai literature fans. Koh Kaew Pisadan in the all-time famous Thai epic poem Phra Abhai Mani is inspired by Koh Samet. Penned by the UNESCO-honored bard Sunthorn Phu, Phra Abhai Mani features not only human characters but also mythical creatures like mermaid, sea ogress and dragon horse. Don't be surprised when you find their life-size statues scattered around Koh Samet.
2. Koh Talu in Rayong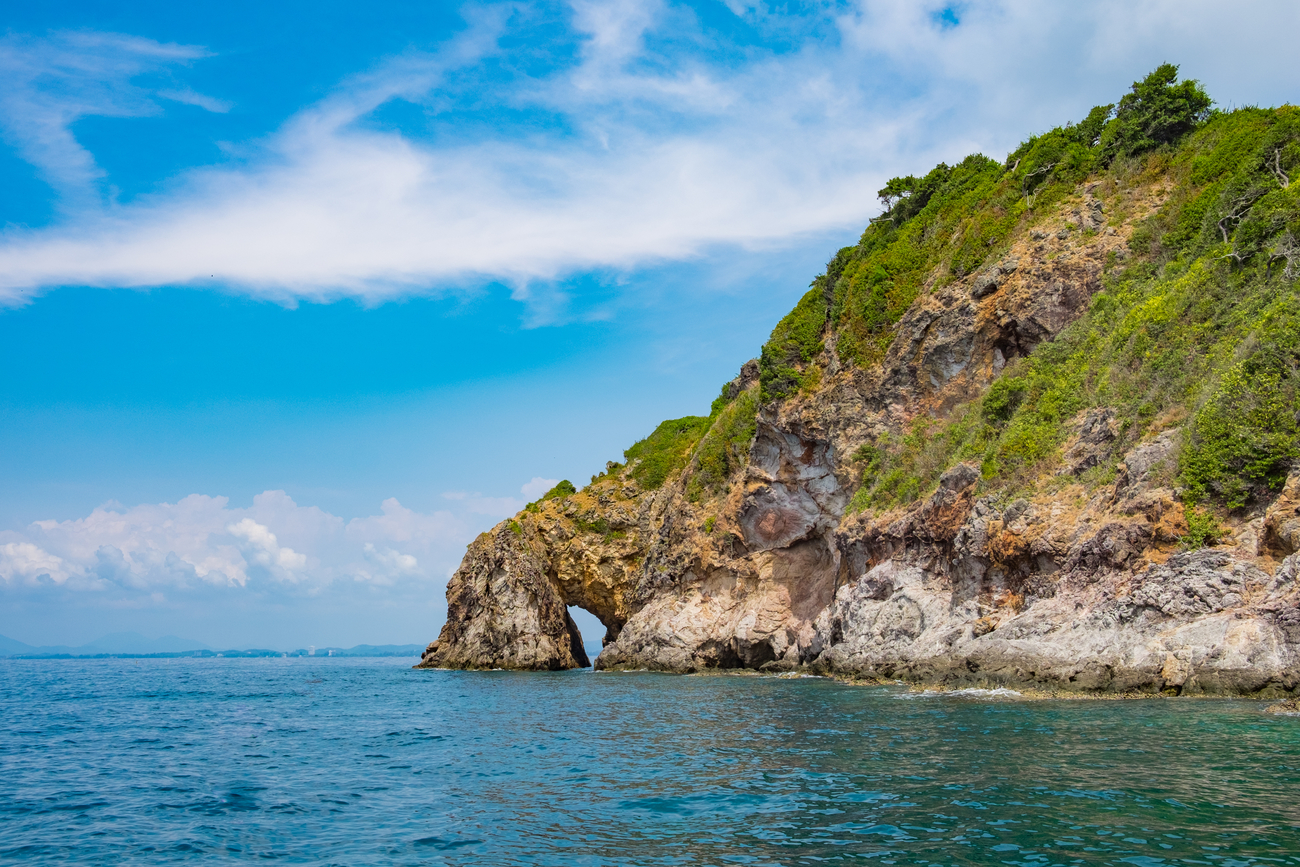 Talu means pierced and it's obvious where the name of the island comes from. Hop on a ferry from Koh Samet for not only the hole in the rock wall but also turquoise water, powdery white sand and the most beautiful coral reef in Rayong.
3. Koh Mannork in Rayong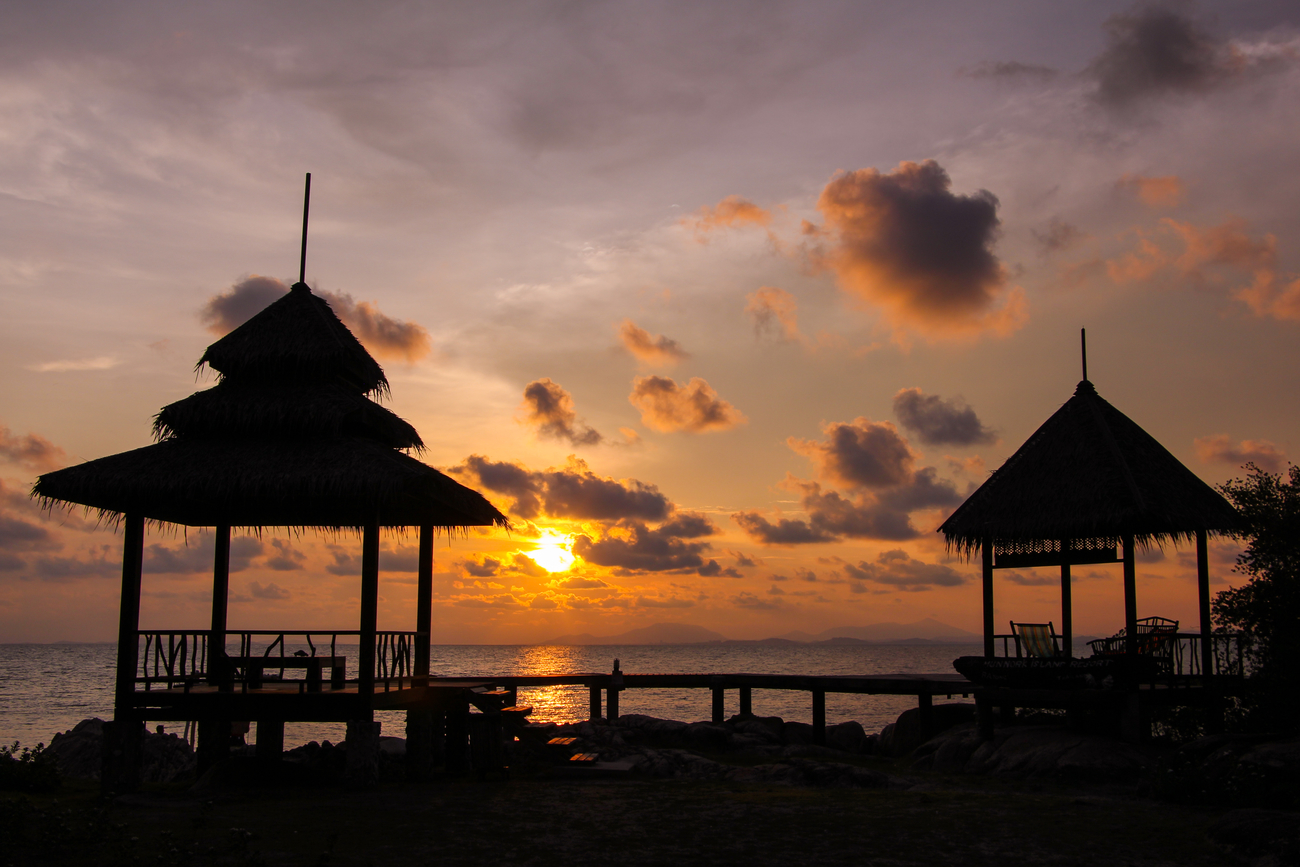 Part of the Man islands, which consists of Koh Mannork, Manklang and Mannai. The three islands are all beautiful, but Koh Mannork is no. 1 and is also the biggest. Owned by the Thai Navy, the island is private. Come enjoy stunning natural scenery in peace and quiet and meet the gorgeous local residents: peacocks.  

You can start your journey from either Koh Samet or Rayong city.
4. Koh Chang in Trat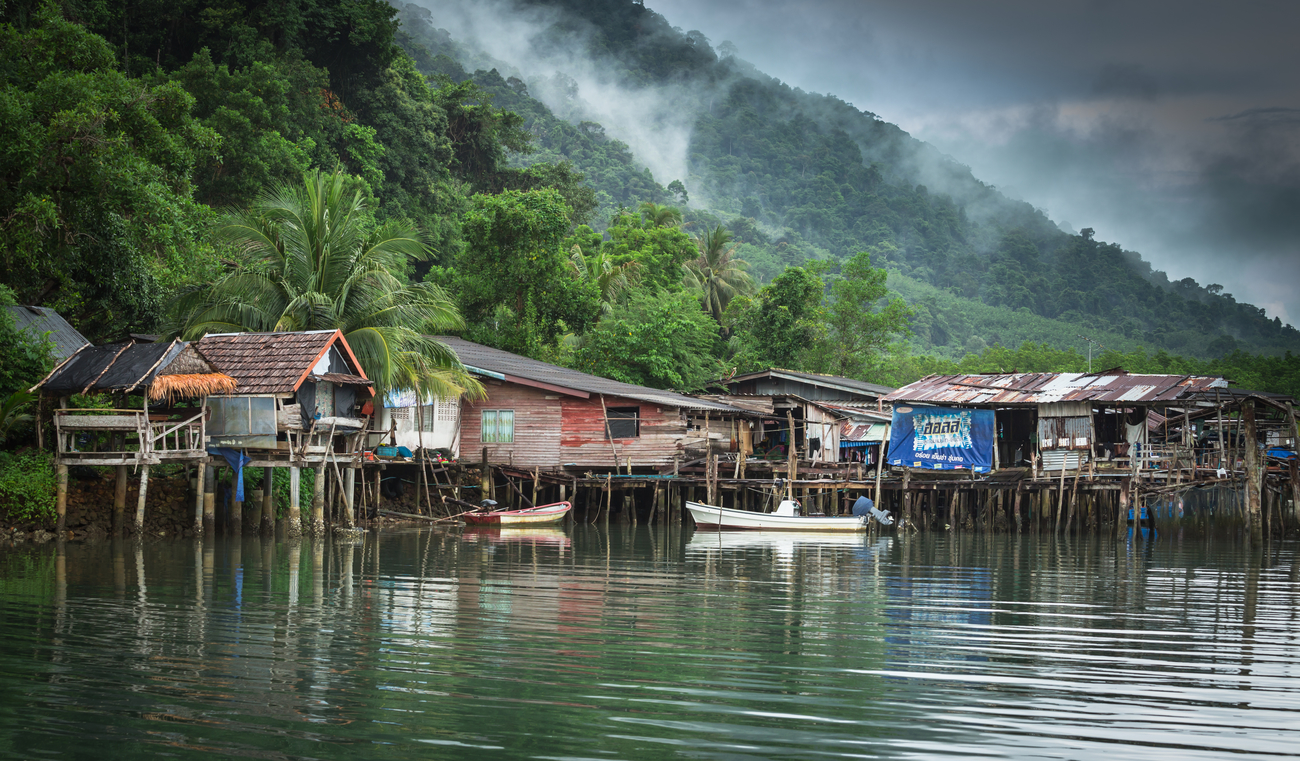 The largest island in the east and the third largest in Thailand after Phuket and Samui, Koh Chang isn't only well-known for its size. From Bangkok to Koh Chang or Elephant Island, it takes about 4-5 hours by car or bus and then a 45-minute ferry ride. Quite a long journey, but it's very worth it. The island offers a wide range of activities. Thanks to its mountainous and forested landscape, Koh Chang visitors get to enjoy not only the beaches but also hiking and relaxing in Khlong Phlu waterfall area.

While there are a lot of hotels on Koh Chang, the island has a strong sense of community. Want to go snorkelling or fishing? Visit Bang Bao Fishing Village and let the locals take you to the sea. If you're missing the green life, go to Salak Kok Fishing Village. The village is located close to mangrove forest and you can choose between a Thai-style gondola experience or kayaking. Come at night and thousand of fireflies await.
Discover other things to do in Trat, Thailand.
5. Koh Kood in Trat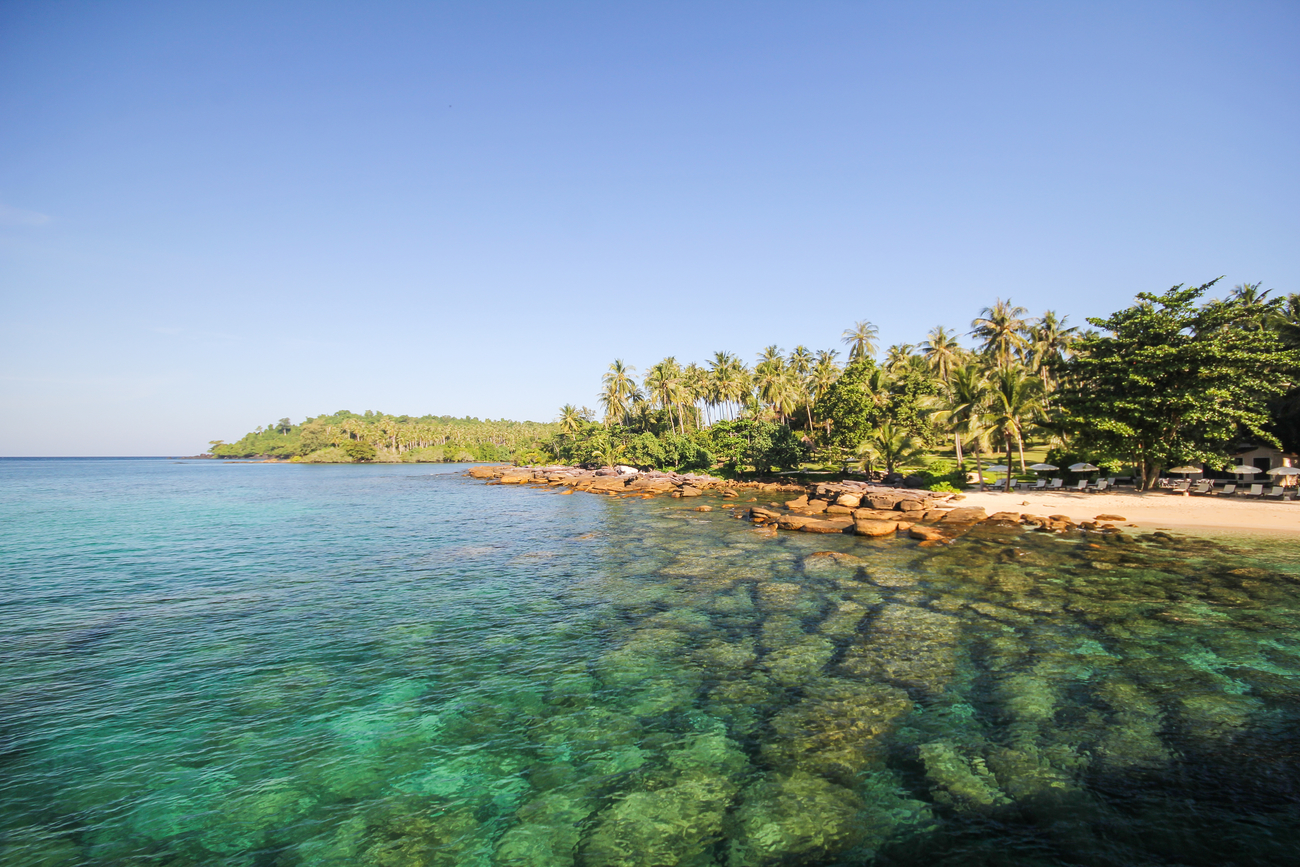 Located about an hour from Koh Chang by ferry, Koh Kood is an ideal destination for those wanting to go more off-the-beaten-path while enjoying a variety of activities. Go snorkeling, kayaking, canoeing and swimming in the stunning Klong Chao Waterfall… You can even hold onto a rope and swing into its pool Tarzan-style.

But if you simply want to relax, it's perfectly fine. Apart from its crystal clear water, pristine beaches, lush tropical rainforest and waterfalls, Koh Kood is fringed with super photogenic rows of coconut trees. No wonder it's called the jewel of the east.
Discover other things to do in Trat, Thailand.
6. Koh Mak in Trat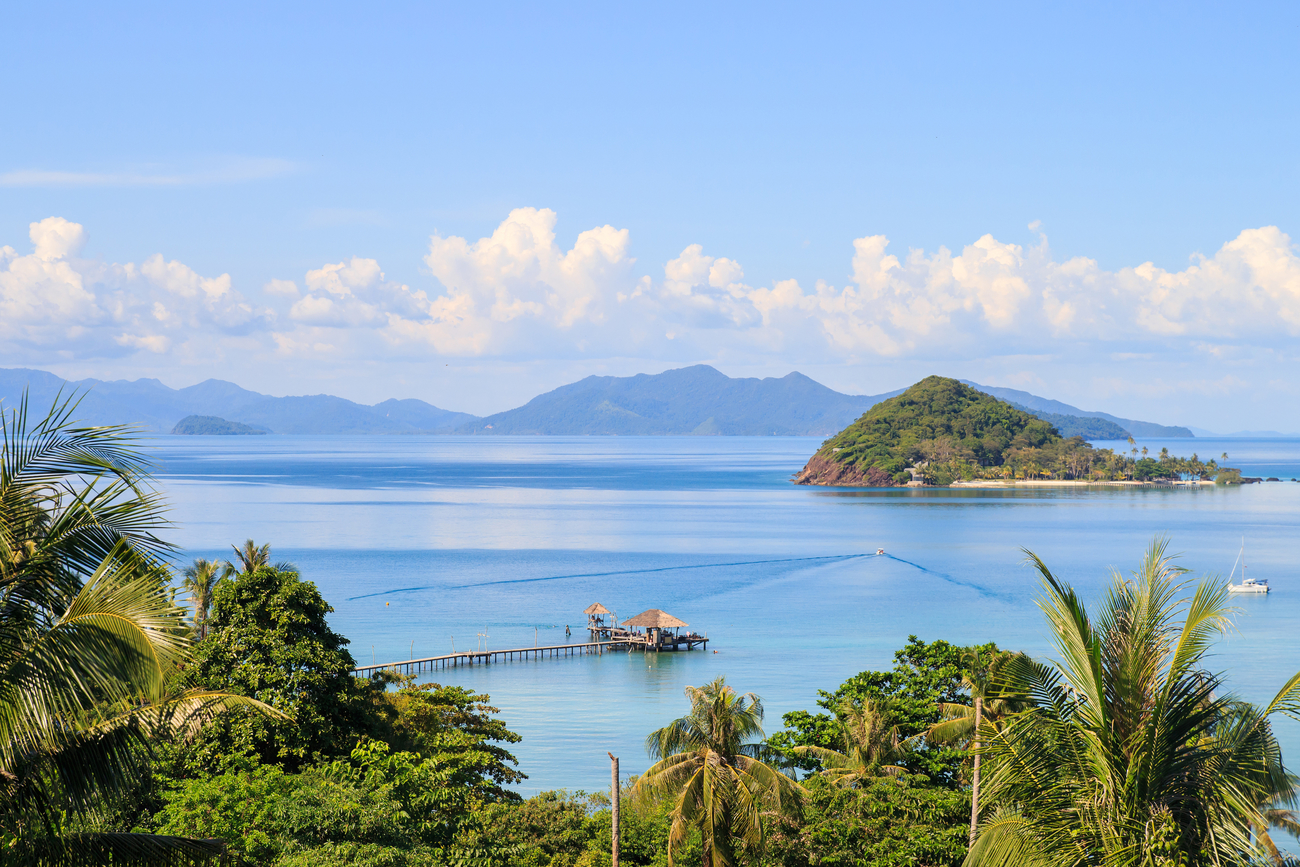 An island located between Koh Chang and Koh Kood, Koh Mak is unmissable. Inhabited by only 350 islanders who rely mostly on rubber and coconut farming, Koh Mak is tranquil and a place to enjoy a simple and sustainable way of life. The island also offers turquoise sea and white sandy beaches.

In addition to the view, Koh Mak is best base for divers. It's not far from Rang Islands, where you'll find more corals than anywhere in Eastern Thailand. Among them, Koh Wai is the best diving spot as it's home to a coral reef conservation project.
Discover other things to do in Trat, Thailand.
7. Koh Kham in Trat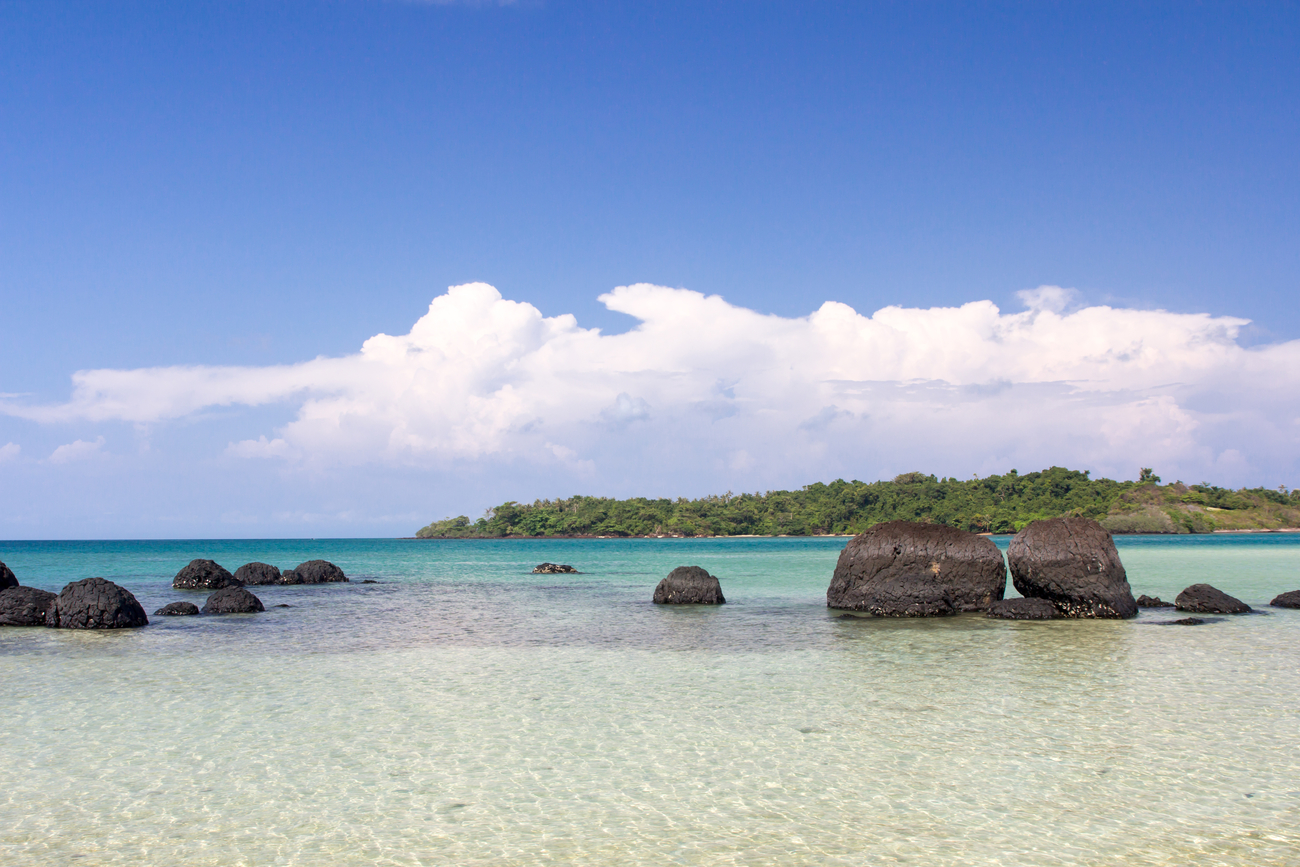 The island hopping in Trat still goes on. Koh Mak's neighbor (less than 15 minutes away by ferry!), Koh Kham is a small private island with impressive natural beauty. Of course, the sand and the sea are heavenly, but there's more. Koh Kham's shore is adorned with black volcanic boulders unlike anywhere in the east. If you want to explore under the sea, Koh Kham is also rich in marine life, including the giant clams.

* Not to confuse with another Koh Kham in Chonburi
Discover other things to do in Trat, Thailand.
8. Koh Kradad in Trat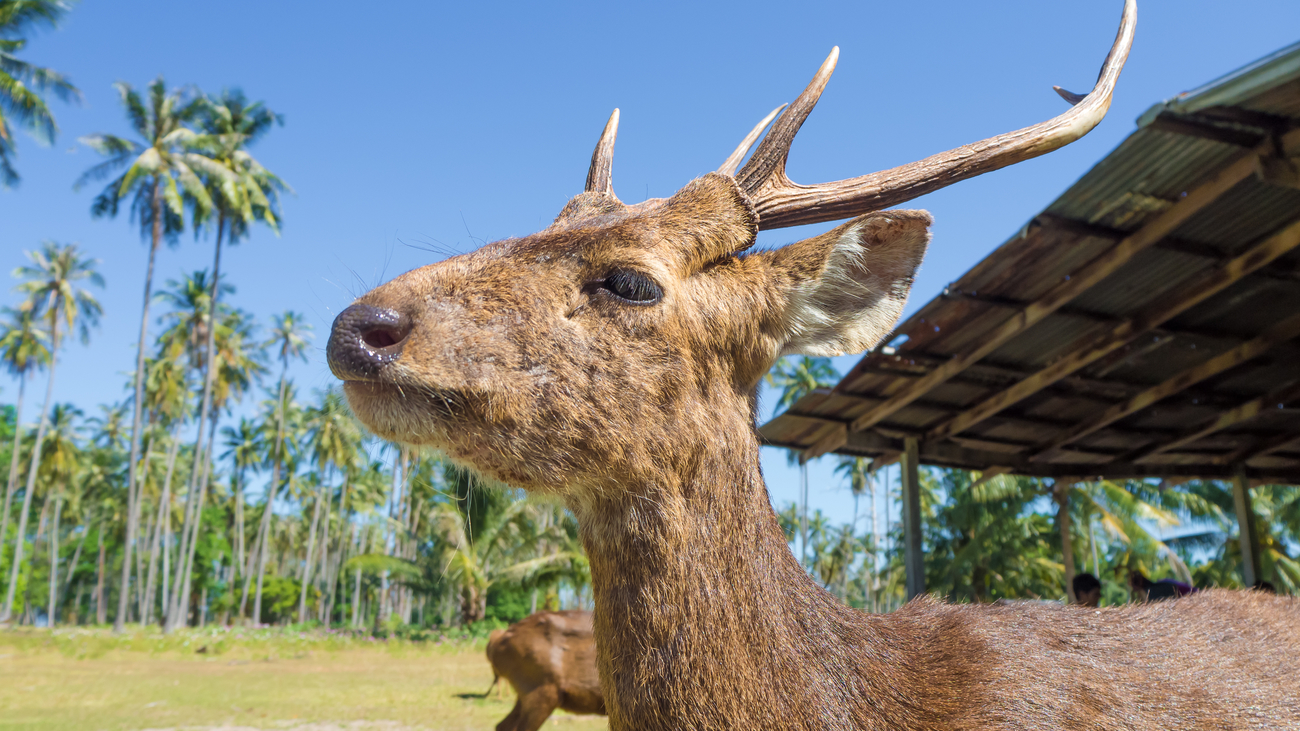 Koh Kradad is a kind of strange you'll love. Unlike Trat's other mountainous islands, Koh Kradad is entirely flat. Instead of rainforests, the island is covered by grass and coconut trees, one of them somehow bending horizontal to the ground before lifting its top up to the sky. However, the stars of the island are deer. Thousands of them, roaming freely in the middle of the sea! Since it takes only about 10 minutes from Koh Mak to Koh Kradad, don't miss Thailand's very own deer island.
Discover other things to do in Trat, Thailand.
---
Welcome to Amazing Thailand – Open to the New Shades. This is your ultimate Thailand travel guide, off-the-beaten-track edition. Go local and explore Thailand through new perspectives. Open your heart and mind… to the shades of Thailand that you never knew exist!