The far east of Thailand, Trat borders the Gulf of Thailand to the south and Cambodia to the east. Its location makes for a convenient transit point between Thailand and Cambodia's popular beach resort, Sihanoukville, as well as other up-and-coming destinations like Battambang. However, the city is far more than a transportation hub and you'll be missing out if you don't hang around.

While the city area is a quiet and unassuming, Trat is blessed with over 50 islands, some of them among the most beautiful in Thailand. The 3 most popular islands are Koh Chang, Koh Kood and Koh Mak, where you can enjoy not only sea, sand and sun but also rich marine life, greenery and local ways of life. From Bangkok to the islands in Mu Koh Chang National Park, it takes about 4-5 hours by car or bus and then a 45-minute ferry ride. Quite a long journey, but it's very worth it. If you feel the need for speed, Trat Airport is served by direct flights from Suvarnabhumi Airport, though it's a much pricier option.   

Other islands and some inland attractions, especially eco-friendly community-based tourism, have also been making a name for themselves among Thai travelers, so be sure to put them on your travel plan. Check out these top things to do in Trat, Thailand, and enjoy authentic local experiences before the rest of the world catches on.

---
Top 10 Things to Do in Trat, Thailand

1. Explore the grand diversity of Koh Chang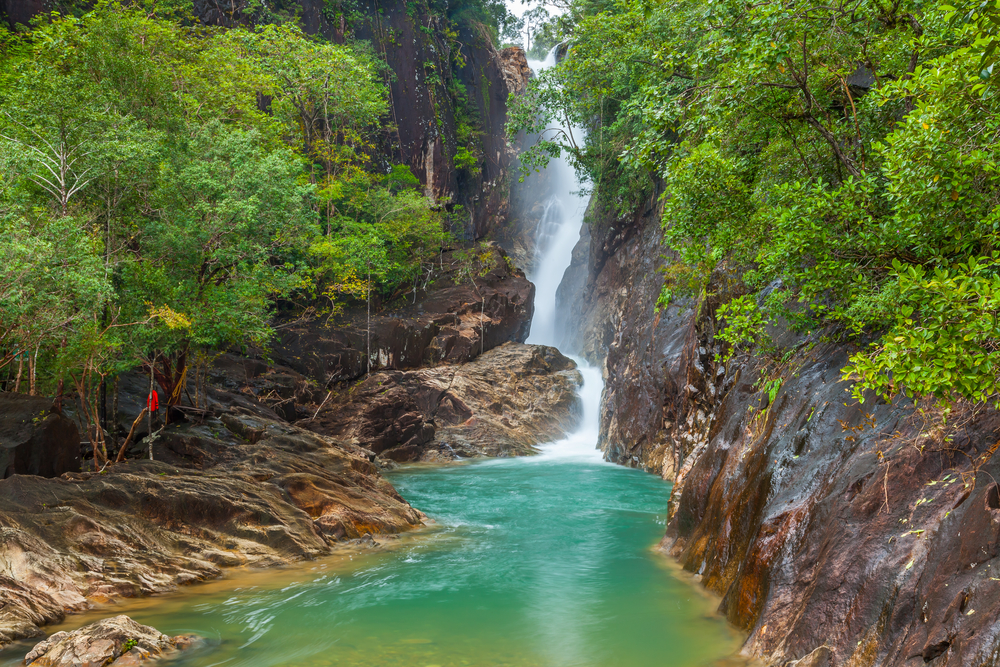 The largest island in the east and the third largest in Thailand after Phuket and Samui, Koh Chang (Elephant Island) isn't only well-known for its size. Its diversity is as grand as its name and the island offers a wide range of activities. Thanks to its mountainous and forested landscape, Koh Chang visitors get to enjoy not only the beaches but also hiking and relaxing in Khlong Phlu waterfall area.
While there are a lot of hotels on Koh Chang, the island has a strong sense of community. Want to go snorkelling or fishing? Visit Bang Bao Fishing Village and let the locals take you to the sea. If you're missing the green life, go to Salak Kok Fishing Village. The village is located close to mangrove forest and you can choose between a Thai-style gondola experience or kayaking. Come at night and thousand of fireflies await.
2. Enjoy nature and a whole lot of coconut trees on Koh Kood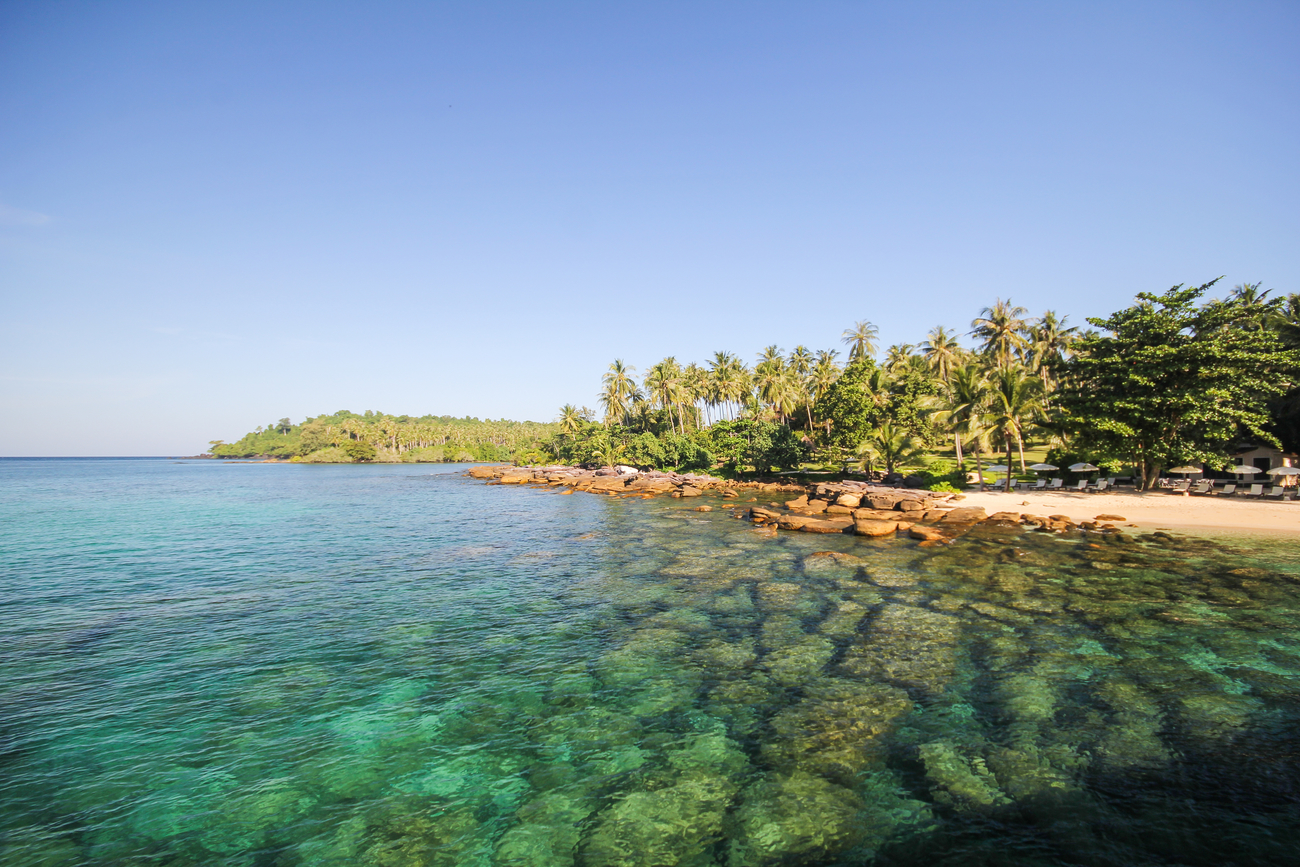 Located about an hour from Koh Chang by ferry, Koh Kood is an ideal destination for those wanting to go more off-the-beaten-path while enjoying a variety of activities. Go snorkeling, kayaking, canoeing and swimming in the stunning Klong Chao Waterfall… You can even hold onto a rope and swing into its pool Tarzan-style.
But if you simply want to relax, it's perfectly fine. Apart from its crystal clear water, pristine beaches, lush tropical rainforest and waterfalls, Koh Kood is fringed with super photogenic rows of coconut trees. No wonder it's called the jewel of the east.
3. Dive into the east's best coral spots around Koh Mak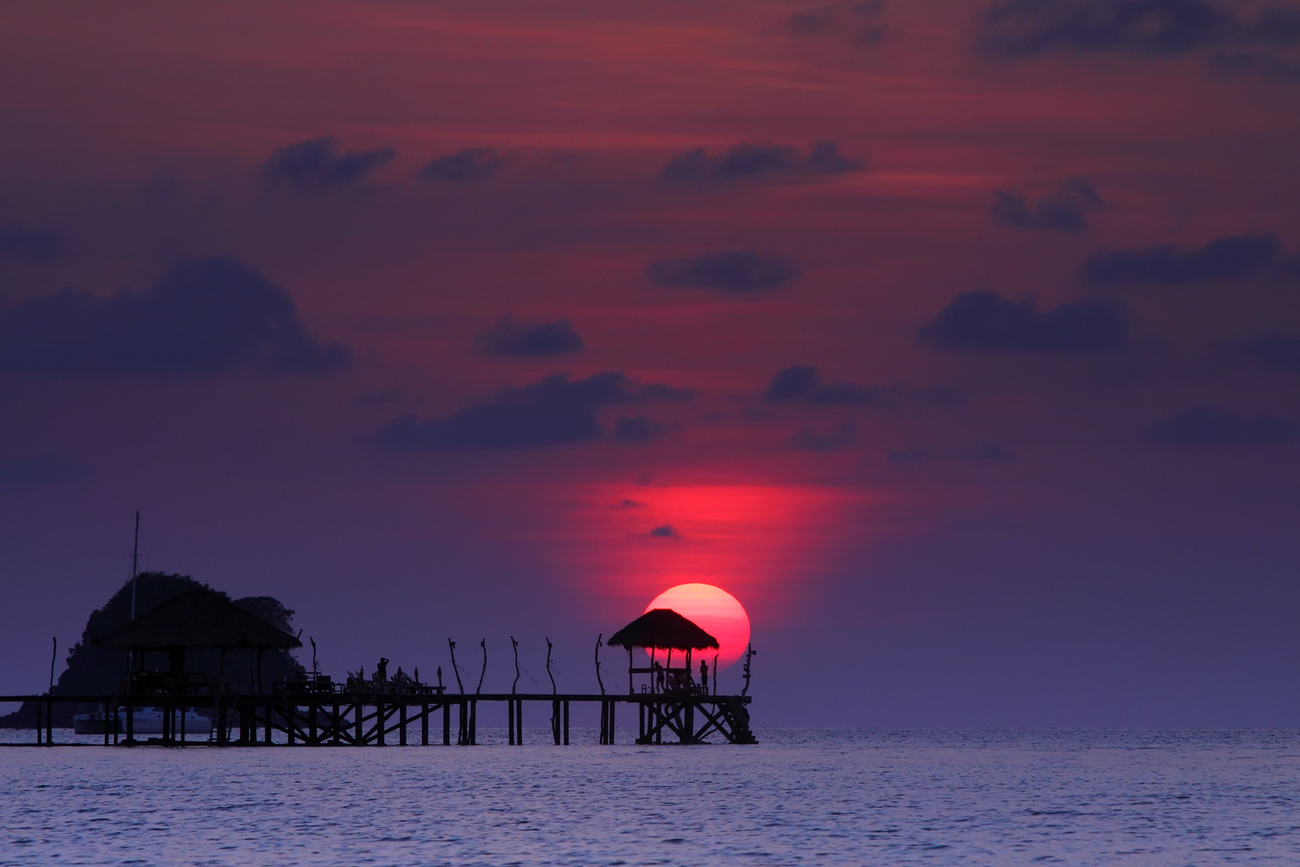 An island located between Koh Chang and Koh Kood, Koh Mak is unmissable. Inhabited by only 350 islanders who rely mostly on rubber and coconut farming, Koh Mak is tranquil and a place to enjoy a simple and sustainable way of life. The island also offers turquoise sea and white sandy beaches.
In addition to the view, Koh Mak is best base for divers. It's not far from Rang Islands, where you'll find more corals than anywhere in Eastern Thailand. Among them, Koh Wai is the best diving spot as it's home to a coral reef conservation project.
4. Greet the giant clams under Koh Kham's sea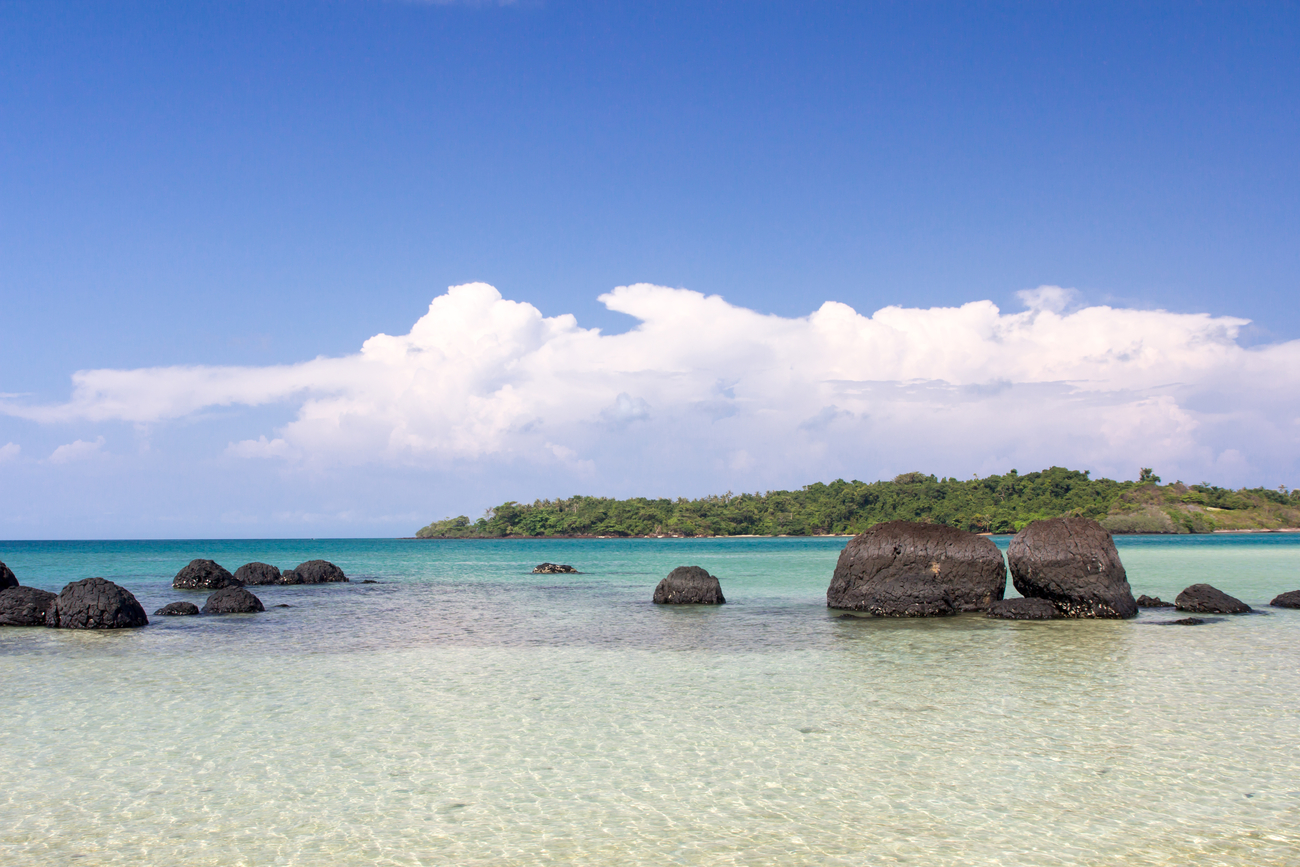 The island hopping still goes on. Koh Mak's neighbor (less than 15 minutes away by ferry!), Koh Kham is a small private island with impressive natural beauty. Of course, the sand and the sea are heavenly, but there's more. Koh Kham's shore is adorned with black volcanic boulders unlike anywhere in the east. If you want to explore under the sea, Koh Kham is also rich in marine life, including the giant clams.
* Not to confuse with another Koh Kham in Chonburi
5. Visit the deer island, Koh Kradad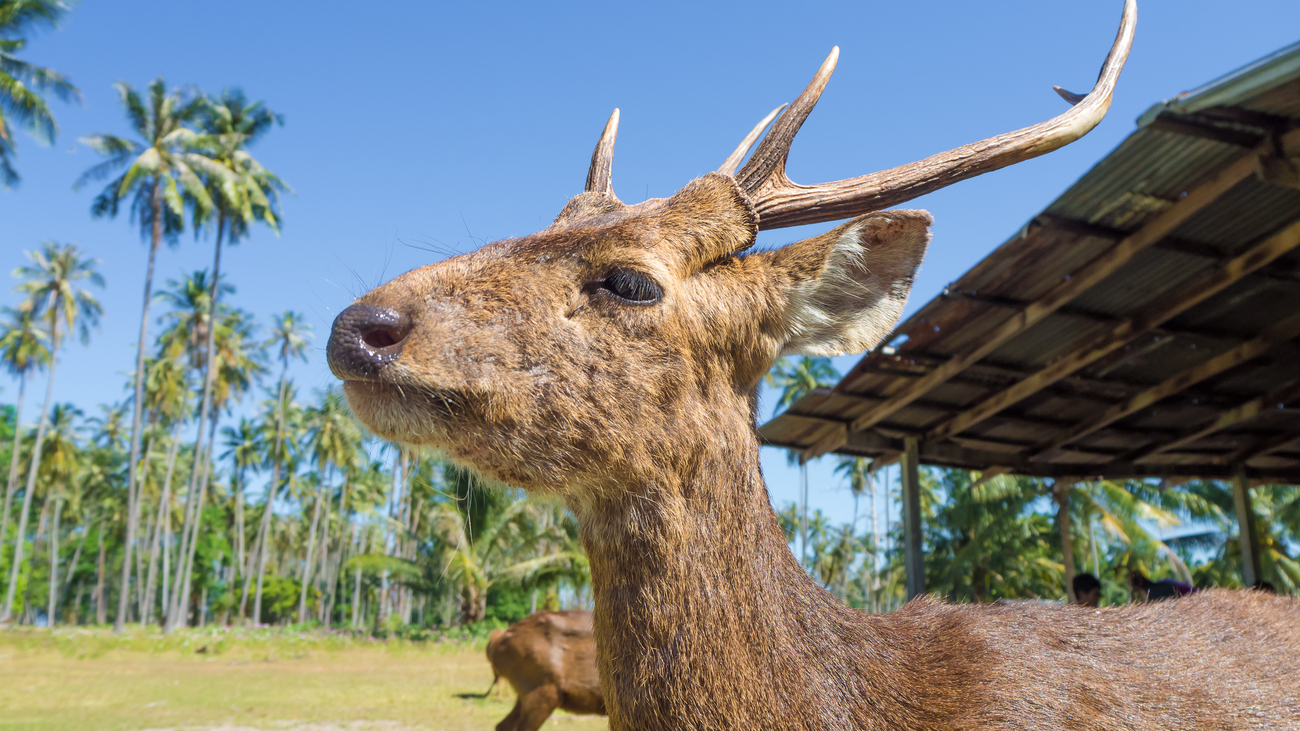 Koh Kradad is a kind of strange you'll love. Unlike Trat's other mountainous islands, Koh Kradad is entirely flat. Instead of rainforests, the island is covered by grass and coconut trees, one of them somehow bending horizontal to the ground before lifting its top up to the sky. However, the stars of the island are deer. Thousands of them, roaming freely in the middle of the sea! Since it takes only about 10 minutes from Koh Mak to Koh Kradad, don't miss Thailand's very own deer island.    

6. Treat your feet to natural spa at Black Sand Beach, Laem Ngop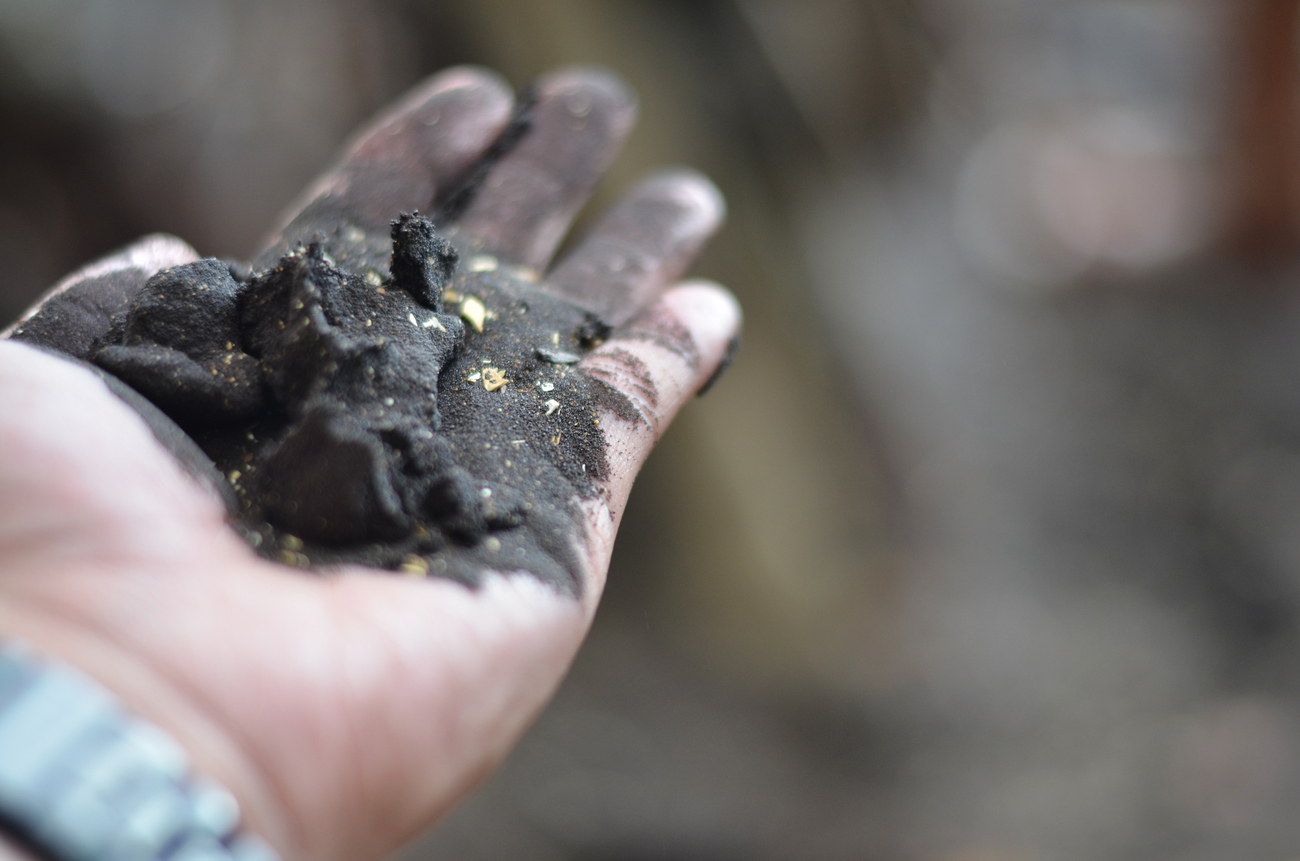 The only black sand beach in Thailand and one of the world's only five. Black Sand Beach in Laem Ngop area is a unique nature experience. Stroll in the mangrove forest and enjoy wildlife sightings, such as birds, crabs, monkeys and mudskippers. At the end of the trail, you'll find Black Sand Beach. Bury your feet in the warm, soft sand for a while, it's really relaxing and your feet will love it.

Bonus: Also in Laem Ngop area is Laem Ngop Viewpoint and the Eastern Apex. There stands the iconic red and white Laem Ngop Lighthouse and it's a brilliant sunset spot.

7. Glimpse into the city's colonial past
For a brief period of time, the eastern city was colonized by the French Empire in the early 20th century. After gaining independence and becoming part of Siam (former name of Thailand) again, Trat retains the old flag of Siam, which features a white elephant on red background. It's now a rare sight in Thailand, so be sure to look out for the Siamese flags while traveling around the city.

You won't find much trace of colonization in the city; however, Trat Museum can tell you the stories throughout the city's history. A few colonial-era wooden buildings also remain in Klong Bang Phra community and don't forget to visit the unique Chinese-style City Pillar Shrine.

8. Live the local life in multi-religious community, Ban Nam Chiew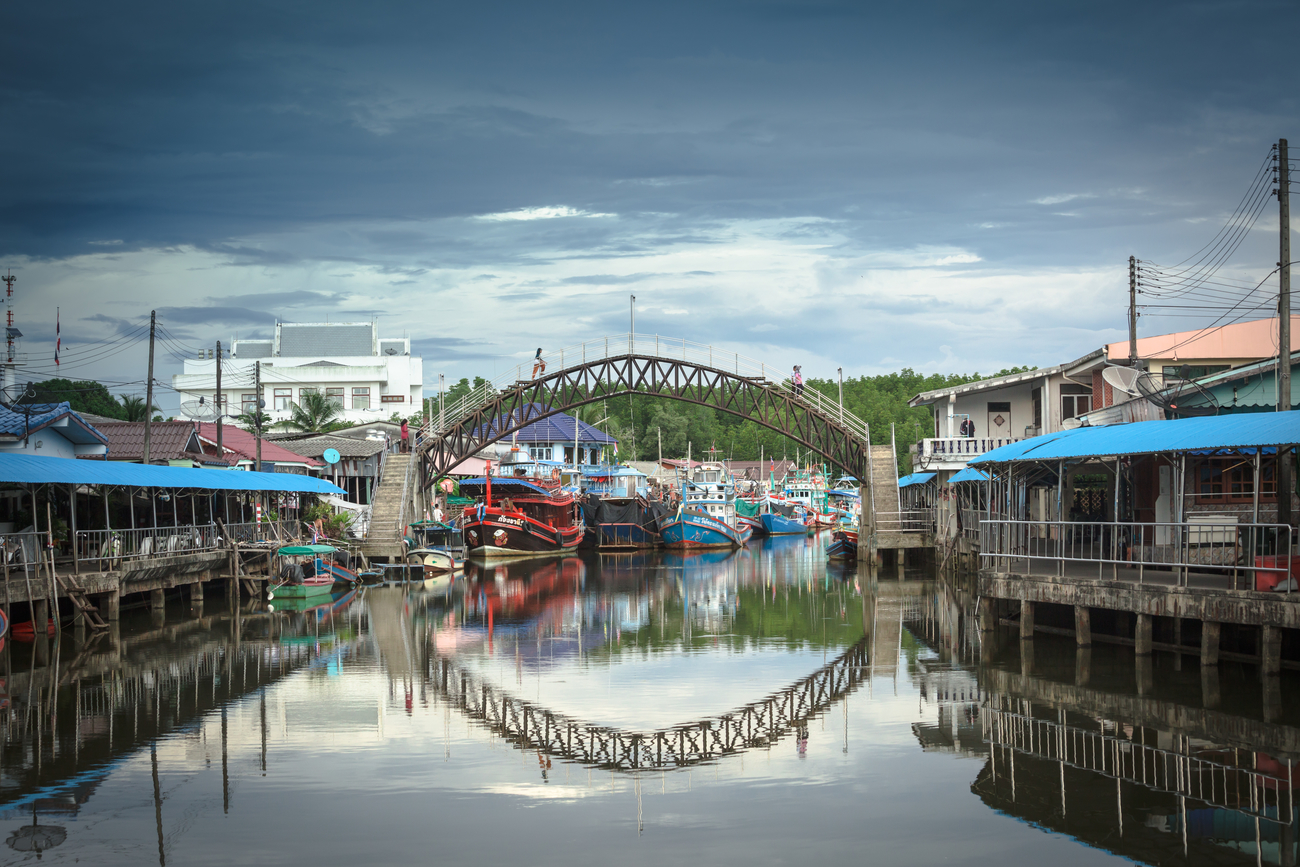 Ban Nam Chiew is a very charming community with cultural diversity and a lot of natural beauty. The Buddhist and Muslim villagers live together in  harmony and you can also enjoy a hands-on local experience. Hop on a boat to sightsee the mangrove forest. Weave your own Ngop Nam Chiao, a hat from palm leaves, which is still in practical use today. Make local desserts: Ban Nam Chiew-style crispy crepes. Ban Nam Chiew locals also open their homes to visitors, so you can stay overnight, taste homecooked local meals and exchange local stories with them.

9. Uncover the story of revival and see the wondrous roots at Ban Tha Ranae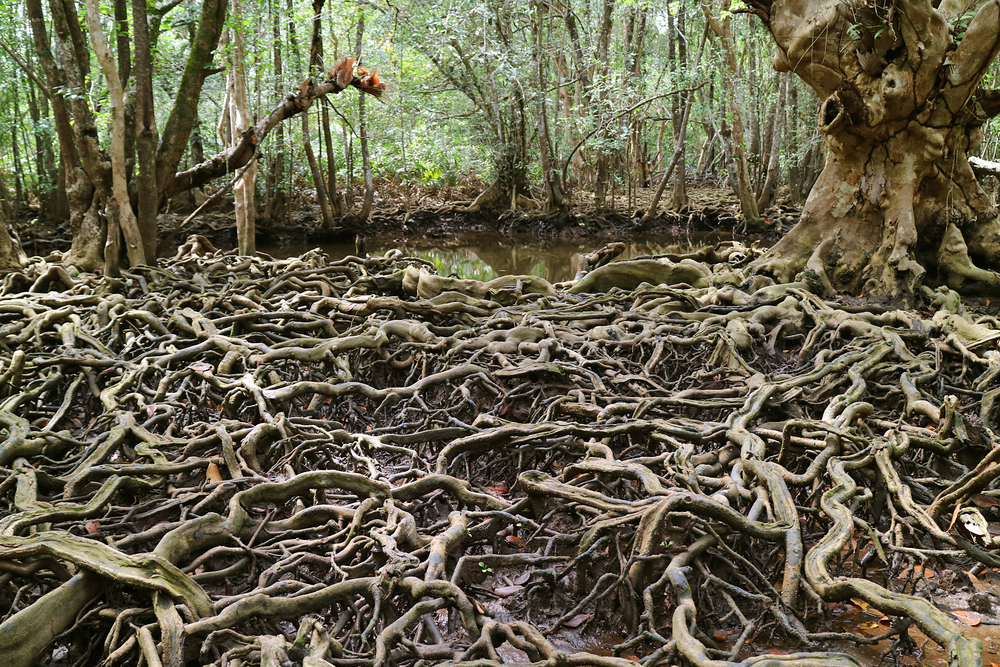 This is no ordinary mangrove forest. Ban Tha Ranae is a fishing village that was once severely affected by mining. However, the mangrove forest grew and the ecosystem was restored. Since then the villagers have been working hard to conserve nature and promoting the eco-friendly way of life.

After learning the local stories, go on a boating trip along the river to Lan Taboon, where beautifully intertwined mangrove trees' roots are revealed at low tide.

10. Taste the best salaks in Thailand at Somphoch Farm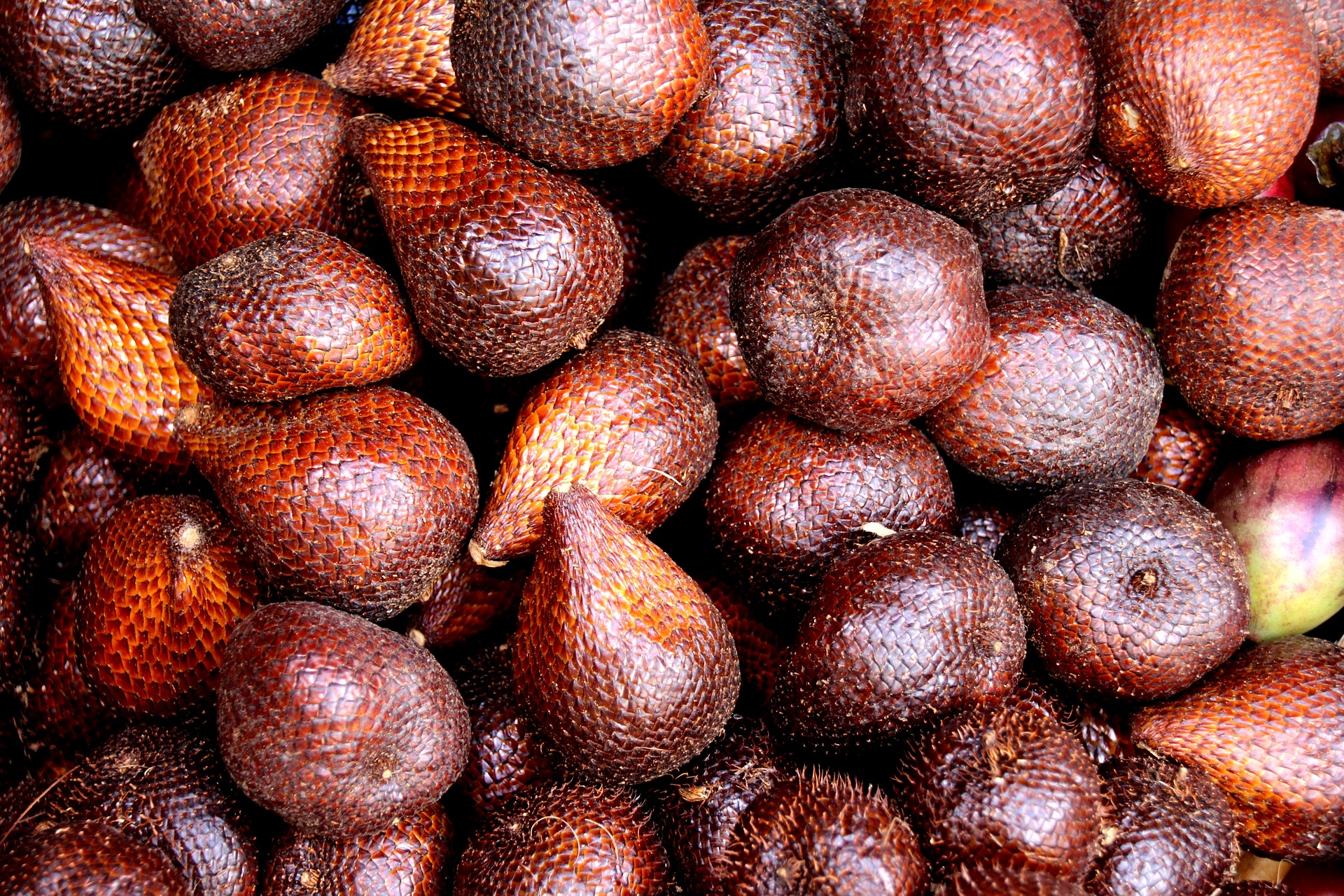 Trat grows the best salaks in the whole country. Taste the best of the best (and salak-based desserts) at Somphoch Farm and learn about the hard work and great care put into the fruits from the founders, Uncle Krachang and Aunt Somphoch.
If your next Southeast Asian stop is Cambodia, you can opt to cross the border in Trat to Sihanoukville – a charming coastal town. From there, you can make your way down to Kampot, a charming small town known for its quality pepper and serene river view. You can go for a pepper plantation adventure, or a snorkeling and kayaking experience with our friendly Local Experts.
Or if you choose to go straight up to Siem Reap, our private tours also let you explore the magnificent Angkor temples at sunrise by bicycle. You will see Siem Reap at its freshest and most serene hour. See our vast selection of private local tours in Cambodia here.
---
That's it for things to do in Trat, Thailand, but that's not all you can do on your journey. Pair your visit to Trat with a trip to its charming neighbor, Rayong. Find out things to do in Rayong, Thailand
Welcome to Amazing Thailand – Open to the New Shades. This is your ultimate Thailand travel guide, off-the-beaten-track edition. Go local and explore Thailand through new perspectives. Open your heart and mind… to the shades of Thailand that you never knew exist!