Lamphun, Northern Thailand
When it comes to Northern Thailand, Chiang Mai, Chiang Rai and Pai (in Mae Hong Son province) are generally at the top of travelers' dream destination list. However, the North has ample more to offer, and ancient Lamphun is definitely one of the most precious hidden gems.
Located just less than an hour away from Chiang Mai, this cozy small town is big when it comes to unique cultural heritages that range from golden Lanna temples to tribal looming centers. For locals, Lamphun is synonymous with longans, so foodies should definitely keep an eye out for local restaurants with longan-based dishes. In fact, you can expect even the unexpected like a restaurant that dishes up scrumptious noodles made with this signature fruit.
In addition to these charms, Lamphun promises a tranquil, friendly and peaceful ambience. It's a perfect combination for those seeking to escape big city buzz. Check out these top things to do in Lamphun, Thailand, and enjoy authentic local experiences before the rest of the world catches on.
---
1. Dip in the 7-tiered Koh Luang Waterfall where the water color changes with seasons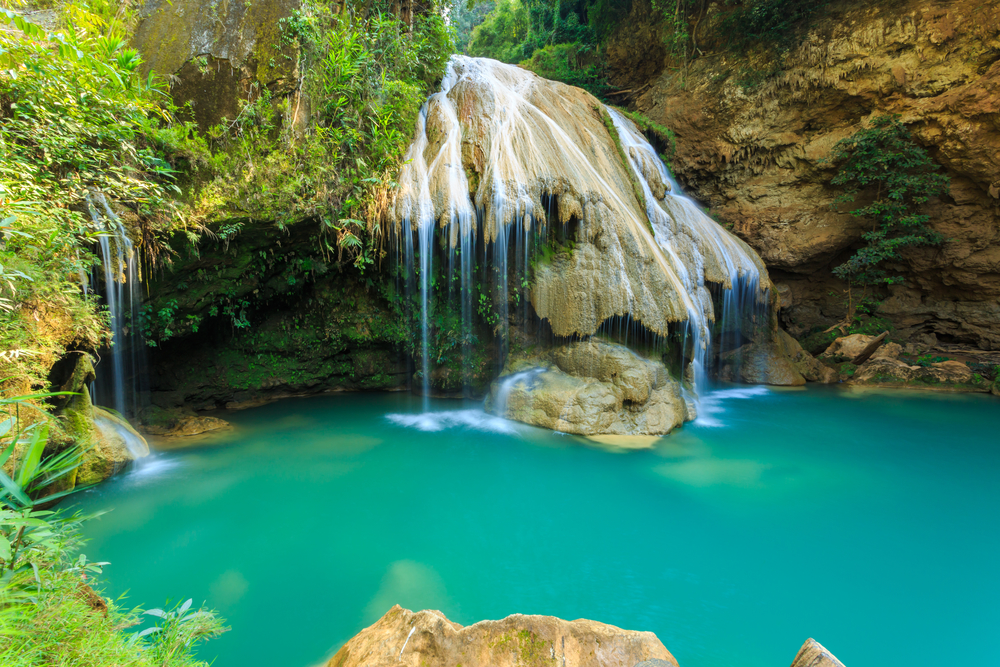 Literally and figuratively a hidden gem, Koh Luang Waterfall is part of Mae Ping National Park, an immense verdant area encompassing Chiang Mai, Lamphun and Tak provinces. Located 20 km away from the national park center, the undisturbed Koh Luang Waterfall stuns nature lovers with its serene greenish-blue water and myriads of fishes.
20 metres in height, the falling streams wash down 7 levels before hitting the blue bowl. In addition, amateur spelunkers can admire the stalagmites and stalactites on this limestone wonder.
In summer (mid February-May) the water is turquoise, while when it's colder (November-February) it turns cerulean. During the rainy season, though, it's cloudy green and visitors might not be allowed to take a dip for safety reasons.
It's worth noting that you'll be required to put life jacket on while in the magical blue. The waterfall water tends to be cold and potential cramps can do in even the best swimmers.
2. Go vegetarian at Baan Phra Bat Huay Tom and learn about the tribal Karen's simple yet serene lifestyle
Like Koh Luang Waterfall, the Karen village Baan Huay Tom is located in Amphoe Li (Li District), around a one and a half hour away from Lamphun's central district. Here, the 2,000 Karen villagers eat vegetarian and run a local textile center, keeping their traditional backstrap looming art alive.
Backstrap looming is fascinating. The weaver wears a looming belt made of leather or thick cloth and controls the strings by moving her body. Some South American countries like Guatemala and Peru also see this awe-inspiring art.
But what sets one country's art piece from each other is the unique textile prints and techniques lovingly curated and passed down through generations.
What adds to this village's charms is that the villagers wake up early every morning to give alms to the monks. And if you happen to be there on a Buddhist holy day where most locals take a day off from work, don't miss the chance to join them on the offering ritual (Sangkatarn) at the serene Phra Bat Huay Tom Temple. What marks their ritual as ultimately unique from the rest of Thailand is that even the offerings to monks are vegetables.
3. Marvel at the golden Lanna heritage – Wat Phra That Hariphunchai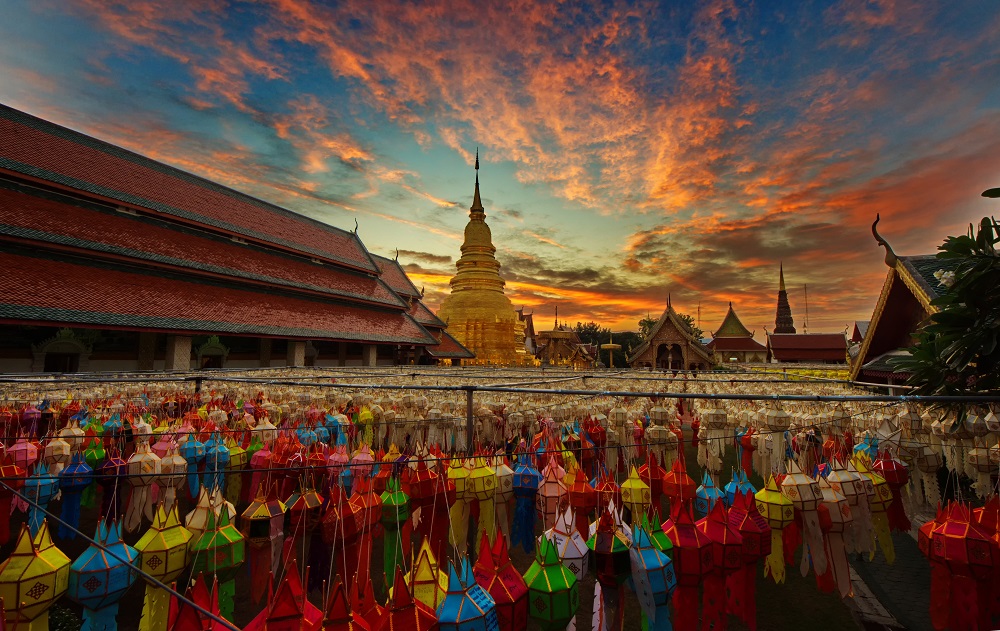 This opulent golden pagoda is authentically Lanna and houses parts of the Buddha's skull bone. Legend has it that an ancient king had his men build a palace and a toilet on the temple's current spot. He was plagued by a crow every time he set foot around there. Furious and annoyed, he finally had the crow captured.
Later in his dream, an angel clued him in on what to do. The king was advised to put a 7-day old baby with the crow. 9 years later and having mastered the crow's jargon, the child lifted the lid on the fact that beneath the palace lies the Buddha's relics.
The devout king was astonished and had the toilet uprooted, replaced the land with more fertile soil and held a worship ceremony.
4. Munch your way through Lamphun at its 2 main local markets
Though she be but little (town), she is fierce (when it comes to food). If you are a foodie you know to eat where the locals eat. Here in Lamphun, these 2 main markets brim with reasonably-priced Thai and Northern Thai street food and the locals living up the cozy small-town vibe.
1) Nong Dok Market (All Night Market)
Apart from snacks, main dishes and desserts, feast your eyes on the vibrant assortments of chilies, eggs, and other tropical raw ingredients. From midnight to around 5 a.m., wholesale buyers come here to shop for what they need the following morning.

2) Wat Chai Chanuek Market
Where the locals go to get their cheap and delicious grub.
5. Explore Luang Pa Wiang Cave
Dubbed Tum Lhuang in Northern Thai dialect (Tum – cave, Lhuang – big), this huge limestone cave has long been revered by Thais. The vast natural gem is filled with stalagmites and stalactites, divided into 9 rooms, and equipped with lights and hold rails for spelunkers' safety. Inside the trove sit Buddha and other religious sculptures of various sizes.
6. Sunrise chasers and adventurers, catch the sunrise, hike or camp at Doi Khun Tan National Park
This national park is a true natural hidden gem even to Thais. Escape the crowd at the sought-after hills and head straight up this tranquil mountain. 
For those craving an overnight dose of fresh air, stay at the national park's bungalows or pitch your own tent under the stars.
Admission fee costs 100 baht for adults and 50 baht for children. The park is open daily from 6 a.m. – 6 p.m. Find out more about the park's regulations at doikhuntan@gmail.com.
7. Take a train through Thailand's longest railway tunnel, Khun Tan Railway Tunnel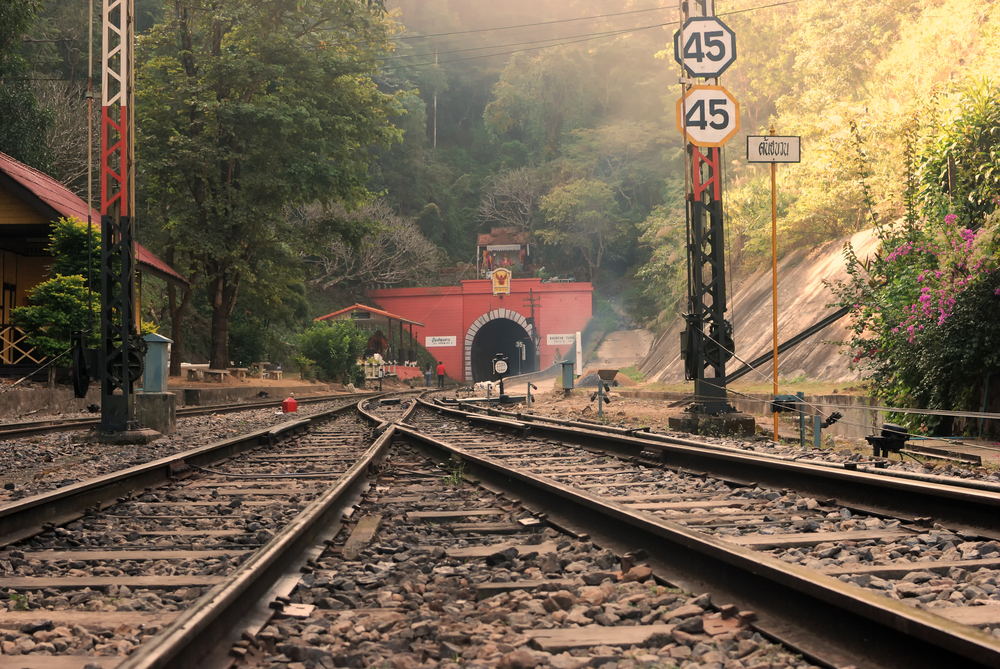 Located nearby the national park yet better known, Khun Tan Railway Tunnel traverses a gigantic mountain between Lamphun and Lampang. Not only is it Thailand's longest railway tunnel, it also took the longest – 14 years – to build.
Though the scenery around the tunnel is lovely, the history behind it is not.
With no drilling machines, the backbreaking work was carried out by opium-fueled Chinese laborers, as the substance grants a superhuman ability to breathe underground for 8 hours per day.
As for the construction part, Isaan (Thai Northeasterners) slaves broke their neck on the project to save up and buy their freedom.
Ride the train and learn about the local life around Khun Tan area with our Local Expert here: Choo Choo Riding Train to the Longest Railway Tunnel in Thailand
8. Savor longan-based dishes and visit longan farm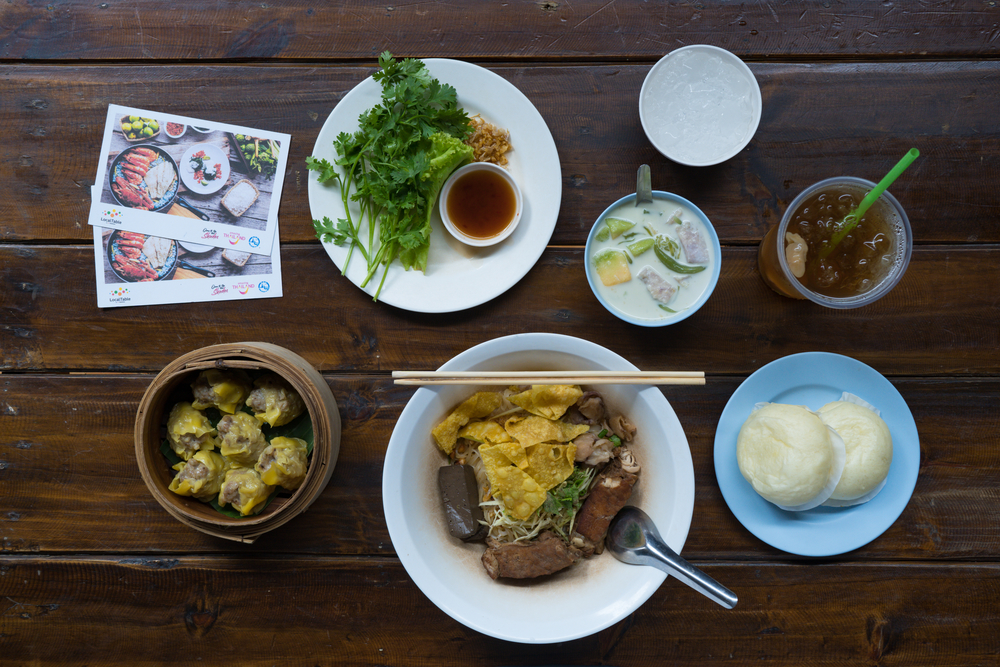 Longan is Lamphun's signature fruit and thus ubiquitous. Thanks to the local savoir-faire, this sweet and juicy fruit has been a staple to the province's renowned restaurants. One of them is Longan Noodles, where the fruit is braised in the soup and yields a tantalizing scent and taste without spoiling the dish profile. The restaurant also boasts its very own Longan and Pumpkin Salapao (Chinese Steamed Bun) – a recipe you won't find anywhere else even in Bangkok's Chinatown.
Another small town charm Lamphun has on offer is this home-style longan farm. The owner, Khun Fai, will be more than happy to welcome you. She'll also take you to one of the most beautiful temples in Thailand, Wat San Pa Yang Luang.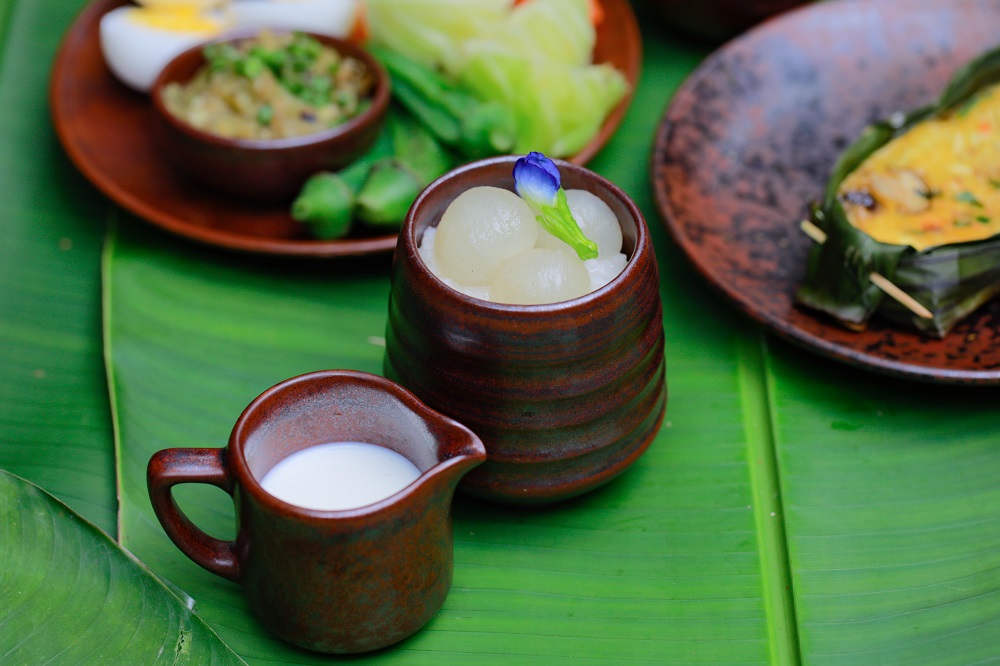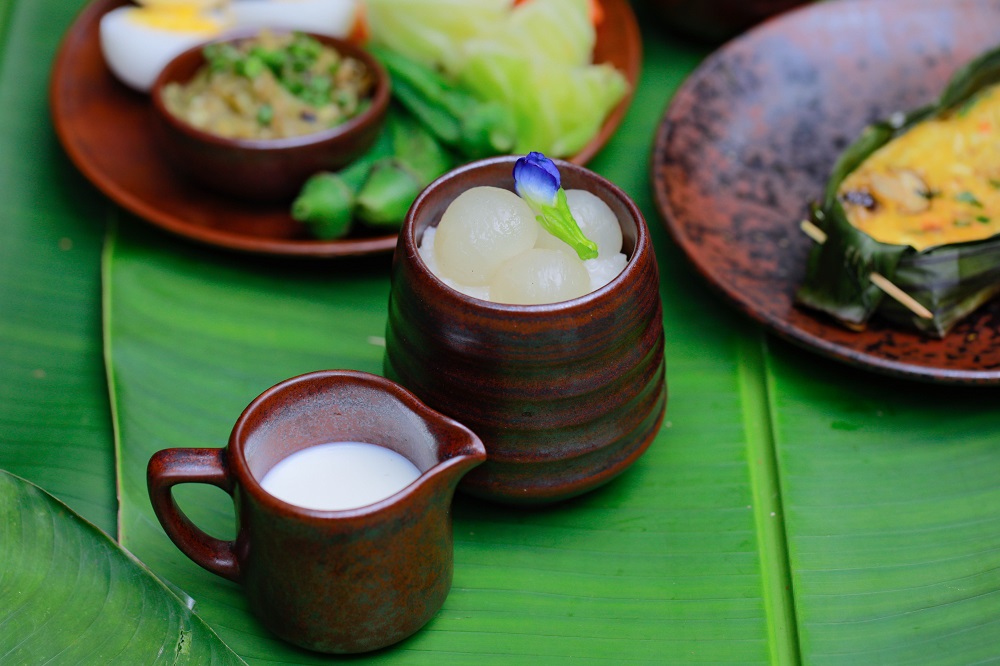 But that's not all. As our Local Expert will also offer you a seat at her garden restaurant and homemade local Northern Thai dishes at her very own table. The scrumptious nosh includes Northern Thai Omelet Grilled in Banana Leaves and the rare Sticky Rice with Longans and Coconut Cream. Look up more details of the trip here.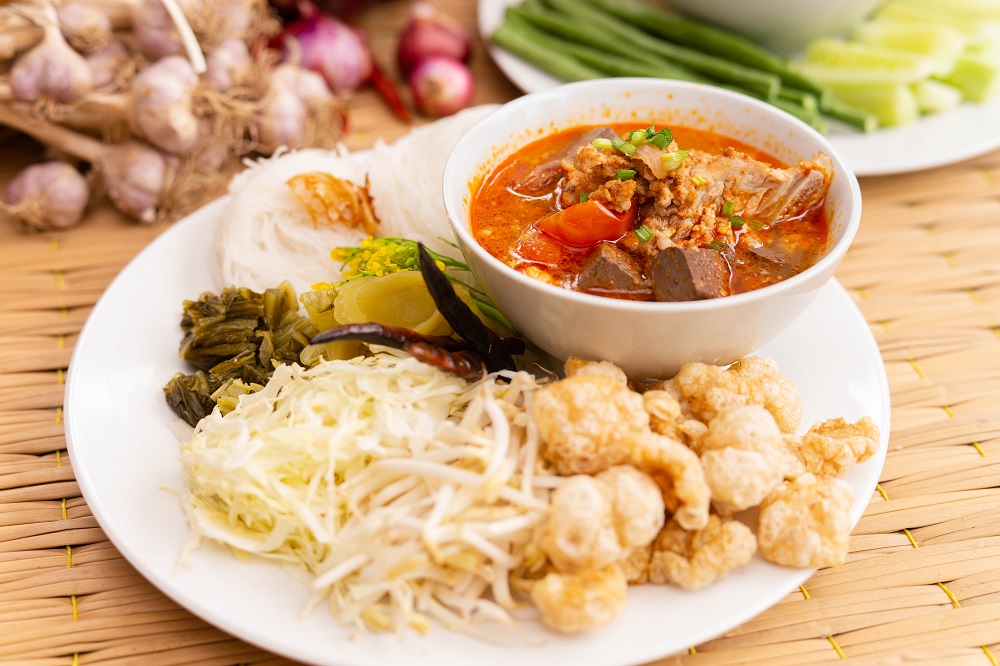 Aspiring chefs can also enjoy a lesson the northerners' way. Come learn how to make your favorite Khanom Jeen Nam Ngiao (Fermented Rice Noodles with Spicy Pork Soup) and a savory Sticky Rice with Longan with our Local Expert Khun Kim. See more details here.
---
That's it for things to do in Lamphun, Thailand, but that's not all you can do on your journey. Combine your visit to Lamphun with trips to other charming cities in Northern Thailand.
Welcome to Amazing Thailand – Open to the New Shades. This is your ultimate Thailand travel guide, off-the-beaten-track edition. Go local and explore Thailand through new perspectives. Open your heart and mind… to the shades of Thailand that you never knew exist!