Sa Kaeo, Eastern Thailand
Planning for Thai-Cambodian border crossing and continuing to Siem Reap and the Angkor Archaeological Park? Head to Aranyaprathet District in Sa Kaeo. However, Aranyaprathet's popularity seems to have overshadowed the rest of the city. Many travelers simply pass Sa Kaeo without exploring its historic and natural beauty or maybe just shop at Rong Kluea Market before moving on.

The frontier of the east is the place to be for history buffs. Stroll in the solemn Prasat Sdok Kok Thom temple grounds and glimpse into the ancient Khmer civilization. For nature lovers, you'll get to enjoy not only greenery but also colorful butterflies at Pang Sida National Park. So much more awaits, so make sure to stop and see everything and you'll realize that this eastern city is more than a gateway to Cambodia.

Check out these top things to do in Sa Kaeo, Thailand, and enjoy authentic local experiences before the rest of the world catches on.

---
Top 9 Things to Do in Sa Kaeo, Thailand

1. Get lost in the butterfly paradise at Pang Sida National Park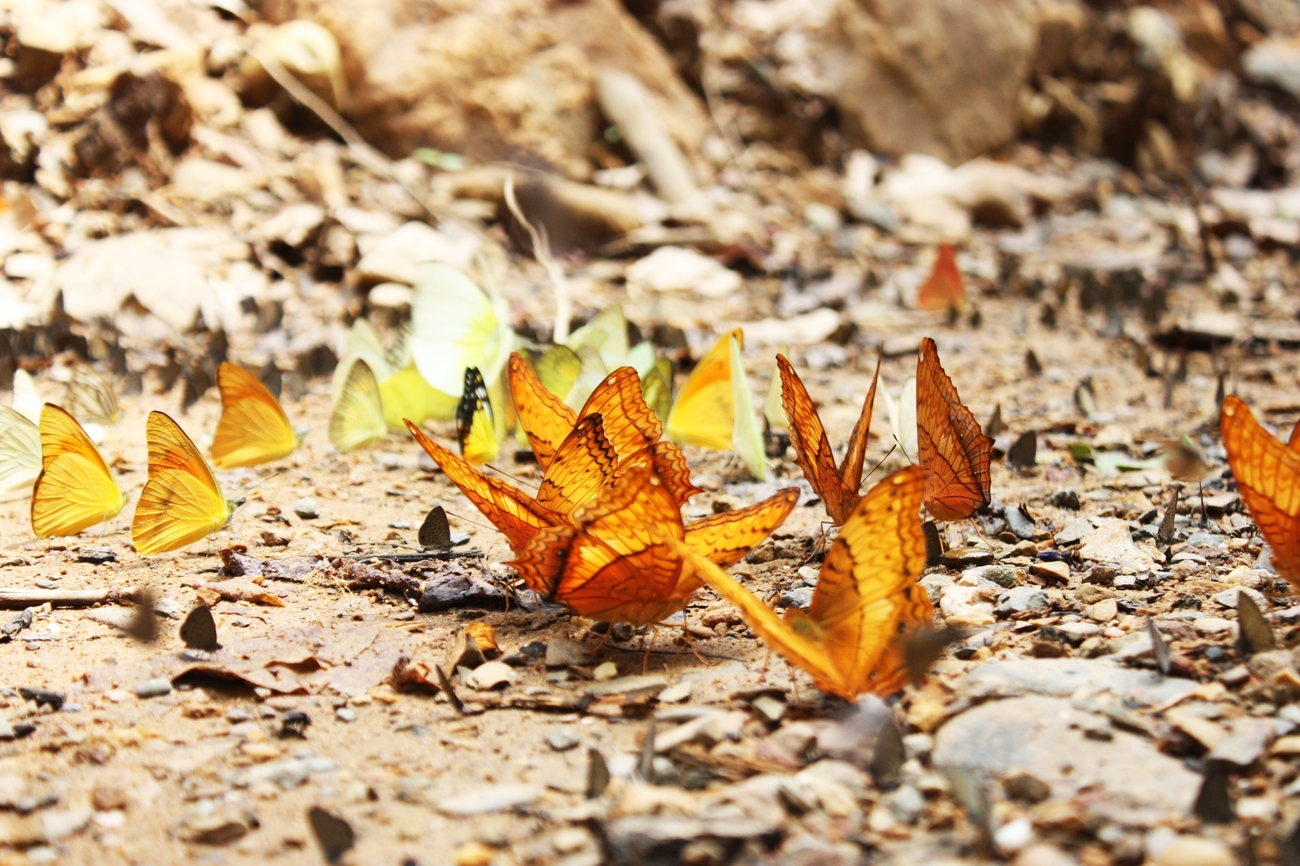 Pang Sida National Park is all-in-one and so much more. Lush with forests. Rich with rare wildlife like Siamese fireback pheasants, muntjacs, elephants, tigers and many more. Refreshing with stunning waterfalls, such as Pang Sida Waterfall and Pha Takian Waterfall.

Above all, you can see over 400 kinds of butterflies fluttering their wings near the waterfalls in June-July. It's a truly colorful spectacle and you can't miss it!

2. See the soil sculptures at Lalu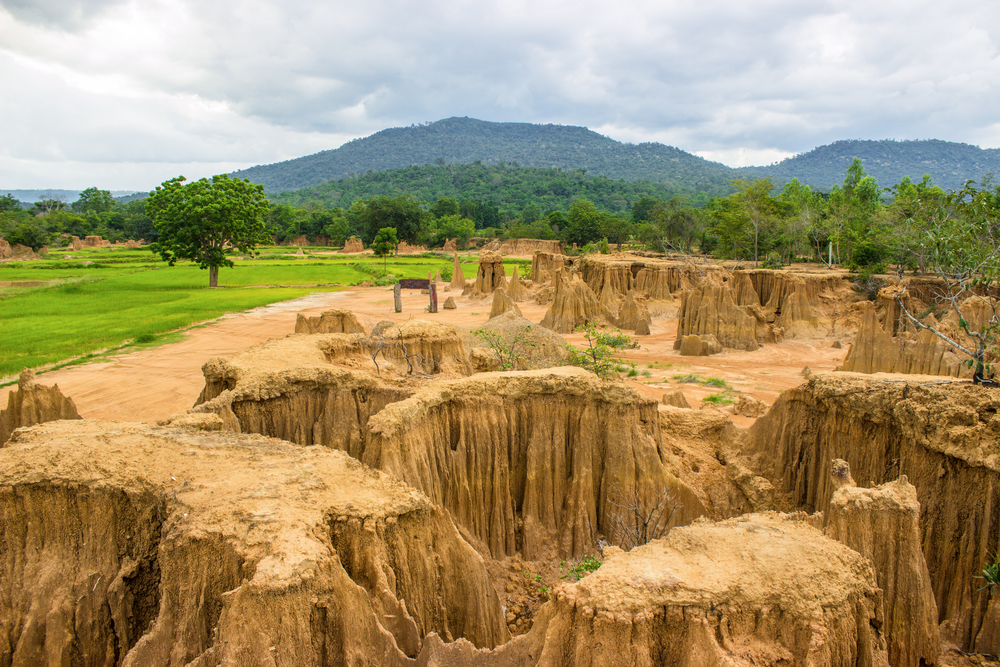 Sculpted by rain and wind, Lalu in Ta Phraya National Park is Mother Nature's artwork and comes in many shapes and sizes. Unleash your creativity and have fun imagining what each sculpture looks like.

But you won't see only red and brown. Lalu sprawls close to mountains and rice fields. If you visit in the green season, drink in the view of greenery forming a beautiful contrast against Lalu's soil landscape.   

3. Witness the Khmer legacy older than Angkor Wat, Prasat Sdok Kok Thom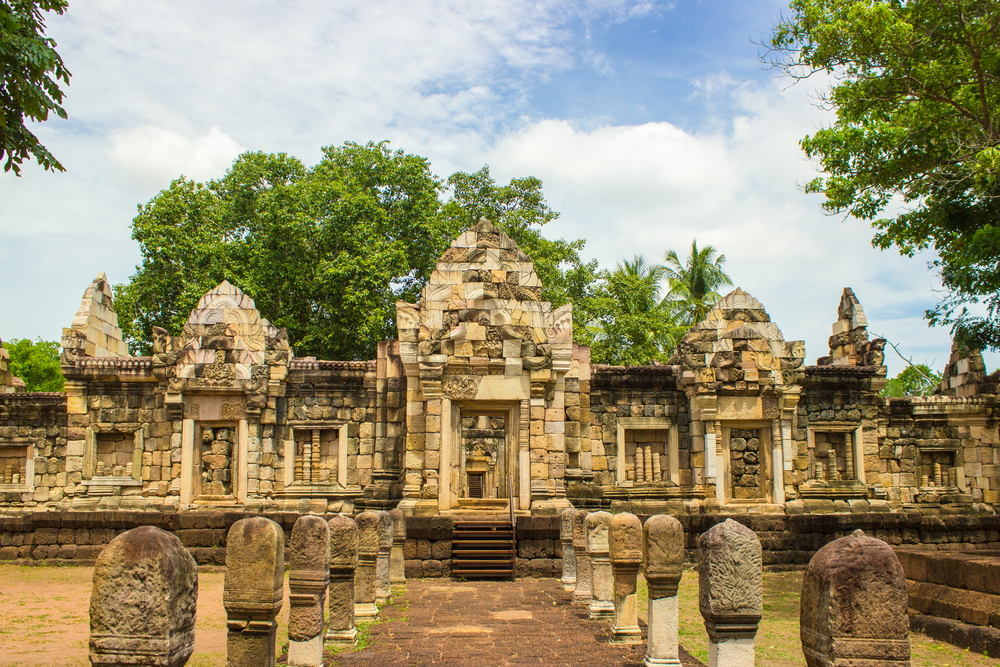 Since the 11th century, this laterite and sandstone sanctuary has stood the test of time and is also the largest one in Eastern Thailand. Prasat Sdok Kok Thom is dedicated to the Hindu god, Shiva. Stroll in the temple grounds to trace the ancient Khmer history, take in its grandeur and admire the details of the temple.

4. Shop till you drop at Rong Kluea Market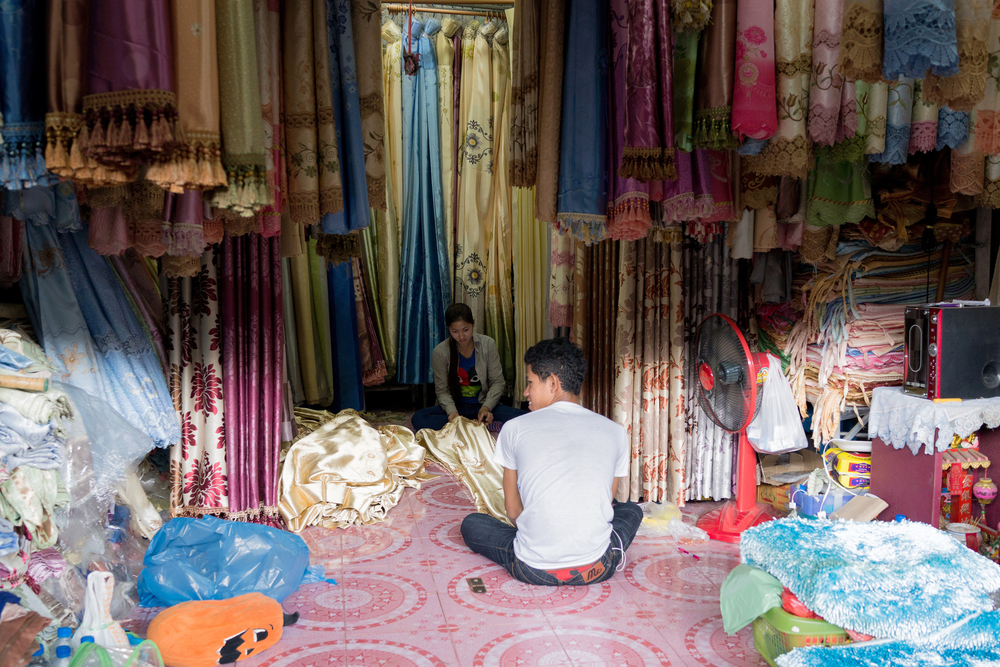 The mecca for thrifty shoppers. Located in Aranyaprathet (or Aran for short), Rong Kluea Market is one of the biggest markets in Thailand. With over 3,000 shops and stalls selling mostly secondhand stuff, including those brought in from Japan, Korea, Hong Kong, USA and other countries through Cambodia. You can buy and bargain for almost everything, from clothes and bags to gadgets and toys and beddings, as well as fresh food and dry food. Keep in mind that there are counterfeit goods among them. Look carefully!

Located right next to the immigration office, the border market brims with both Thai and Cambodian goods and vendors are from Thailand, Cambodia and Vietnam. Even if you aren't a shopper, we still recommend you visit and experience the multicultural window shopping.

5. Pay respect to the Replica of Phra Siam Devadhiraj
One of the most revered religious images in Thailand, Phra Siam Devadhiraj in Bangkok is replicated and now enshrined in front of Aranyaprathet Police Station. During the long unrest in Cambodia near Aranyaprathet District, the 1.29 meter tall sacred image was believed to give divine protection for the soldiers, policemen and people in the area.    

6. Explore the old temple cave and batwatch at Wat Tham Khao Chakan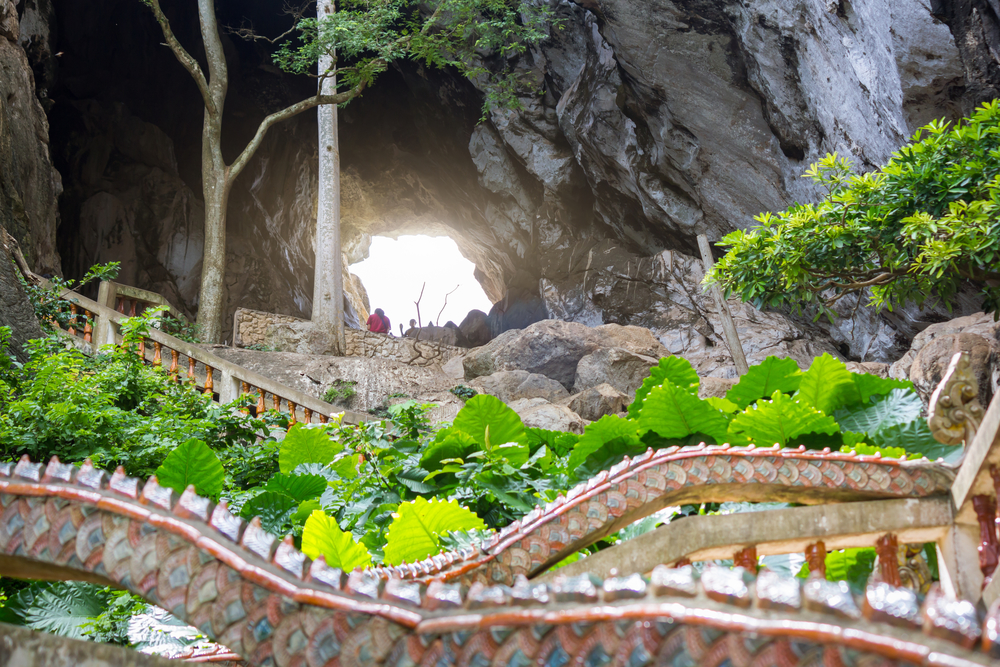 This Mahayana Buddhist temple is located on Khao Chakan, a towering mountain dating back 2,000-4,000 years ago. The temple complex boasts a dozen of caves. Thalu Cave is the only one open to the public and inside you'll find a beautiful Buddha statue.

Wat Tham Khao Chakan is also very green. Be sure to greet thousands of monkeys living there. Stick around until 6pm and you'll see millions of bats flying out of the cave.

7. See the holy water with your own eyes at Sa Kaeo-Sa Kwan ponds
Located in Sa Kaeo-Sa Kwan Park, the two ponds are the source of holy water used in Chakri Dynasty's coronation (back when Thailand was an absolute monarchy). Water from the ponds was called the Water of Allegiance and before ascending the throne, the kings had to make a pledge and drink the water. It's believed that the water will bless drinkers with luck and victory.

The sacred ponds might not be the stunning kind of beauty, but the park has a nice green space. Perfect for relaxing in the morning or evening and people watching.

8. Learn how Thai farmers and water buffaloes work together at Kasornkasivit Agricultural School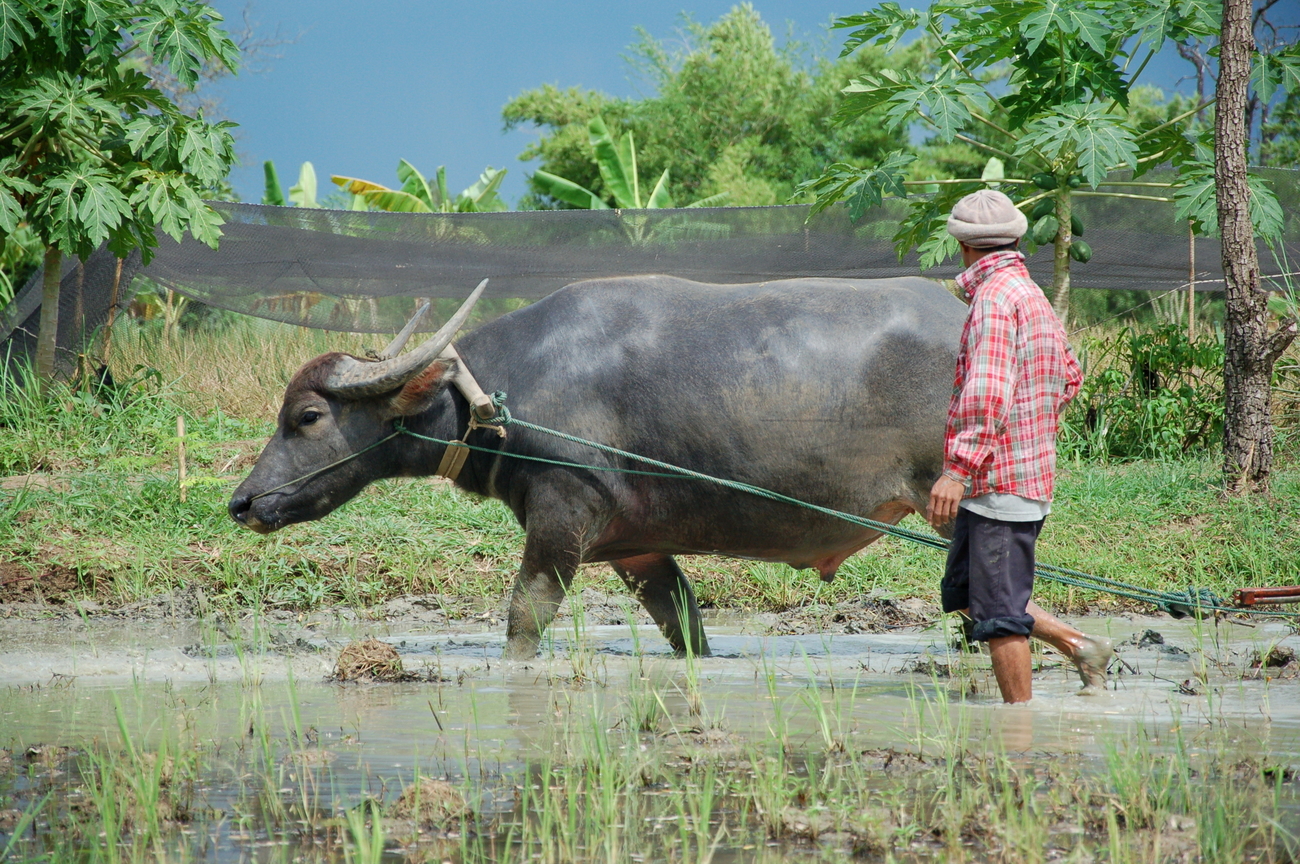 Most of you probably associate Thai farmers and rice fields with water buffaloes. In reality, these iconic scenes are fading away as tractors have been replacing buffaloes in plowing. While tractors are highly convenient and efficient, water buffaloes don't damage the soil and are also cost-efficient. Kasornkasivit Agricultural School is therefore founded to preserve this local wisdom and train not only people but also buffaloes. It's an agricultural school unlike others!

In addition to getting some hands-on experience, the pioneer water buffalo agricultural school has a traditionally stylish coffee shop and traditional mud houses you can stay overnight in.

9. Marvel at hundreds of massive Buddha statues in the open air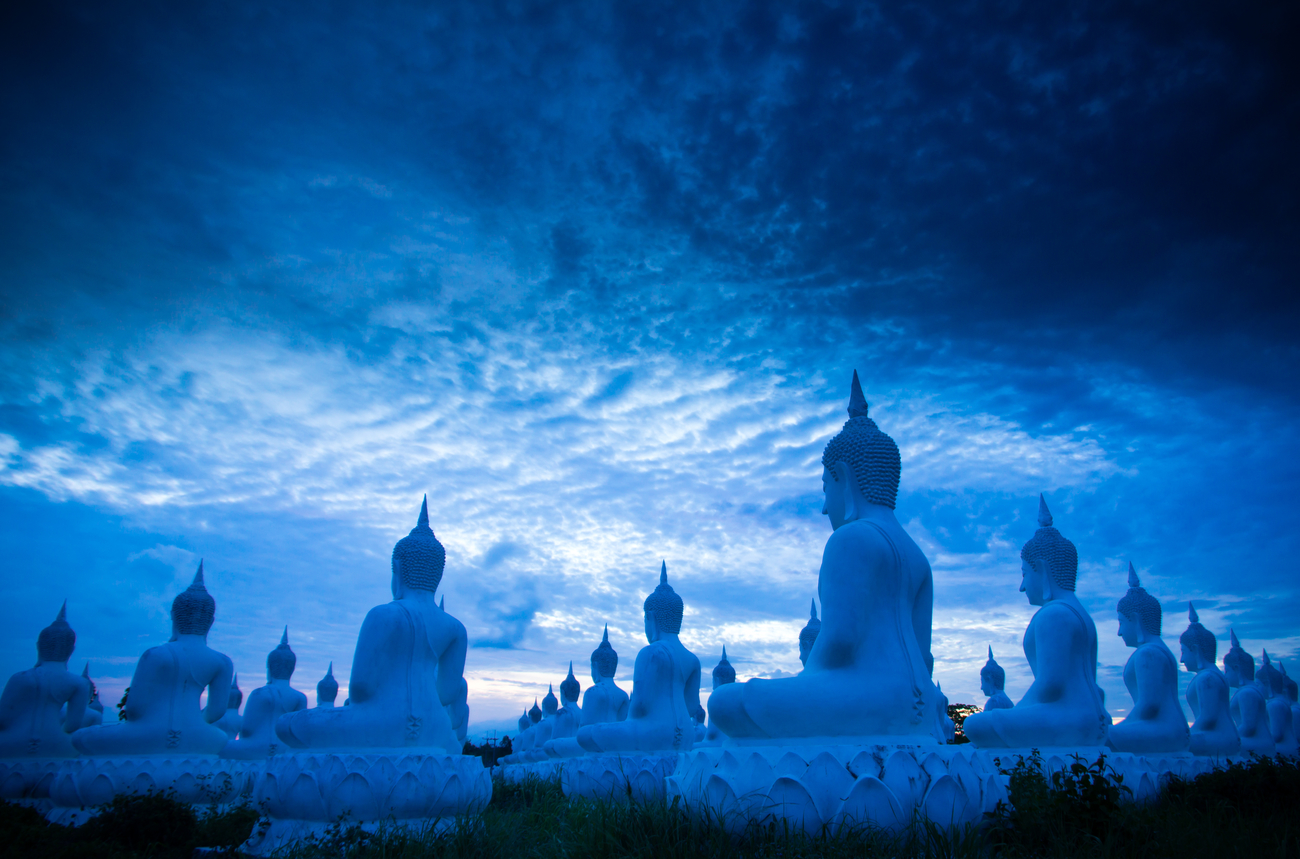 The dhamma retreat Nana Dhamma Sathan is still a work in progress, but it's open to visitors wanting to see rows of pure white Buddha images sitting in the open air. There are over 300 statues, all created with donation from devout Buddhists. You'll also find more than 5,000 smaller Buddha images.
---
That's it for things to do in Sa Kaeo, Thailand, but that's not all you can do on your journey. Pair your visit to Sa Kaeo with a trip to its charming neighbor, Chanthaburi. Find out things to do in Chanthaburi, Thailand.
Welcome to Amazing Thailand – Open to the New Shades. This is your ultimate Thailand travel guide, off-the-beaten-track edition. Go local and explore Thailand through new perspectives. Open your heart and mind… to the shades of Thailand that you never knew exist!