Satun might be a speck on Thailand's map, but the southern city has some of the most stunning islands and beaches in the whole country. It has plenty of great diving spots, but what's above the water is as gorgeous. Many islands have unique rock and stone formations. There's a beach full of shiny black rocks. UNESCO also declared Tarutao National Marine Park an ASEAN Heritage Park and Reserve thanks to its unspoiled nature and abundance of wildlife.

The mainland is also unmissable with amazing caves and culture. Formerly a Malay state, Satun is very culturally unique. It's a Muslim-majority city and Islam and Buddhism co-exist peacefully. Don't forget to take some time to learn more and appreciate its history and local ways of life.    

Check out these top things to do in Satun, Thailand, and enjoy authentic local experiences before the rest of the world catches on.

---
Top 9 Things to Do in Satun, Thailand

1. Feel like Moses on San Lang Mangkon Beach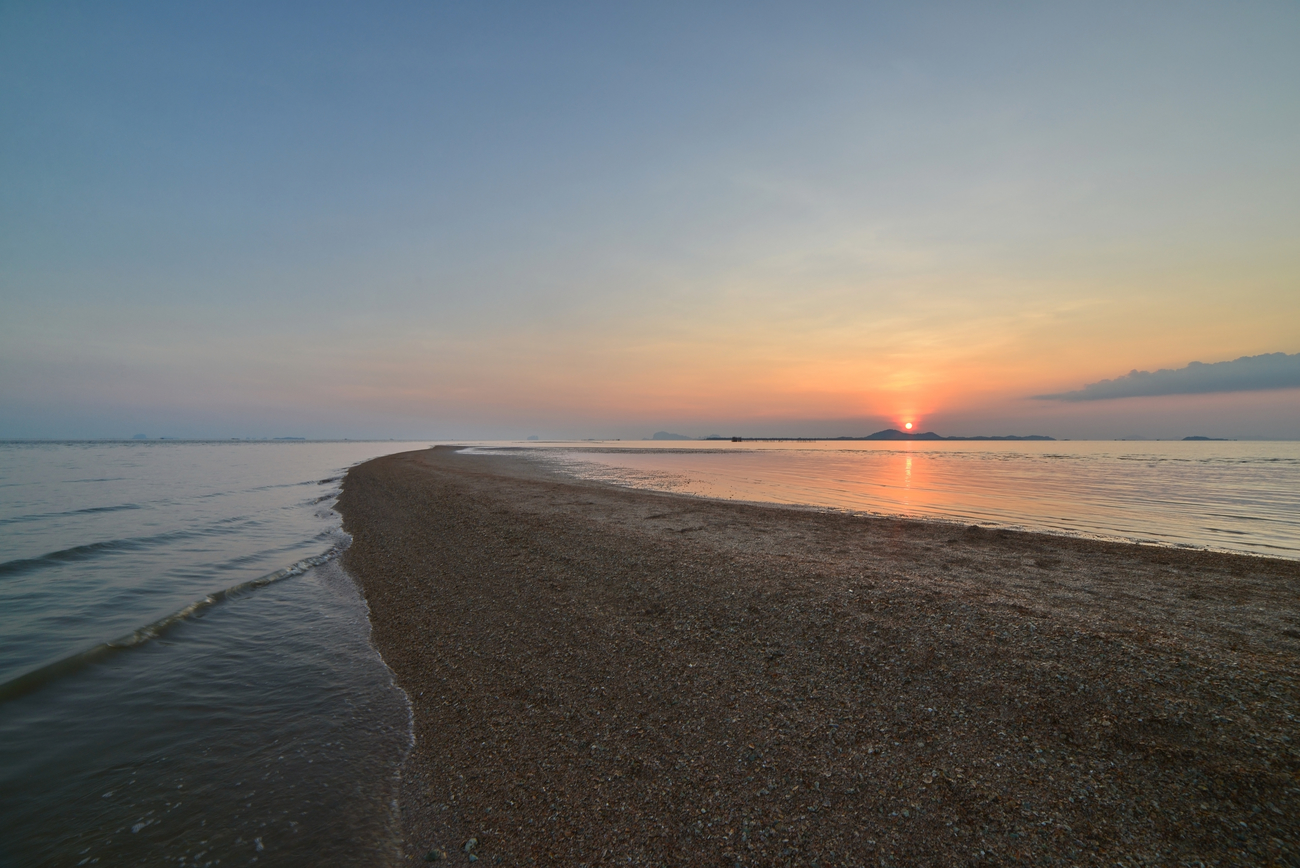 It's as if the sea parted and a dragon emerged… This 3 kilometer-long seashell-covered sandbar in Tanyong Po is called San Lang Mangkon Beach, a nod to its dragon's back-like shape. To step onto the mythical creature and cross to the other island on its back, you have to visit at low tide.  

2. Canoe into Le Stegodon Cave and discover fossils
The longest cave in Thailand, the 4 kilometer-long Le Stegodon Cave boasts not only strangely-shaped rock formations. A 1.8 million-year-old fossil of a Stegodon elephant was discovered in the cave and you can still see other fossils of ancient plants and animals. The cave is both a natural and archaeological wonder.  

3. Bathe in the surreal beauty inside Phu Pha Phet Cave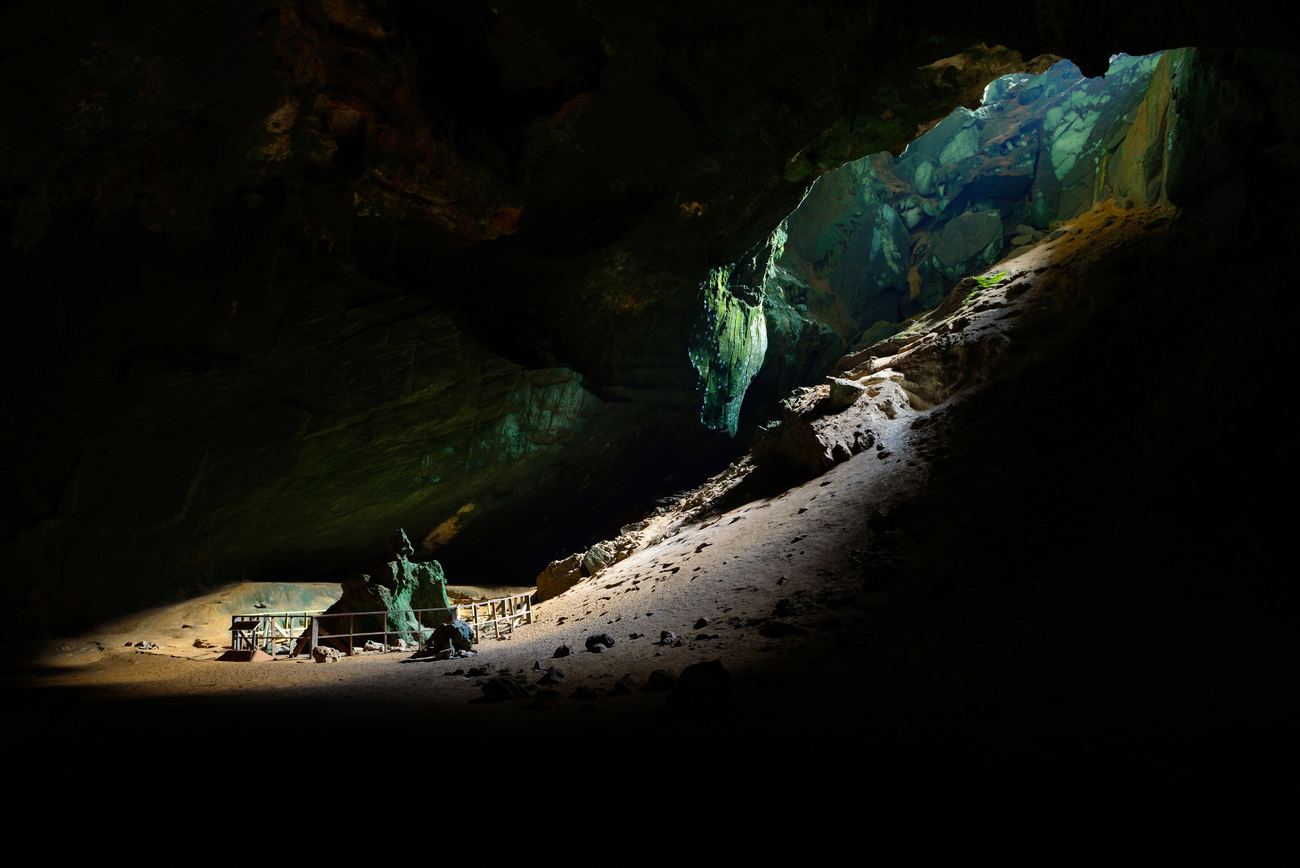 Phu Pha Phet Cave is the largest cave in Thailand and the fourth largest in the world, but the real highlight isn't its size. The stalactites and stalagmites inside seem to glitter like diamond flakes. The innermost part of the cave is called Saeng Morakot Room. When the light shines through the cave ceiling and catches the green stalactites and stalagmites, the room seems to glow emerald. It's out of this world.

This phenomenon can be witnessed in May and June from 3pm-3.20pm. About 3,000 years ago, Phu Pha Phet Cave was a human settlement. A home with a view, isn't it? You can still find their prehistoric traces inside the cave.    

4. Journey into the wild at Tarutao National Marine Park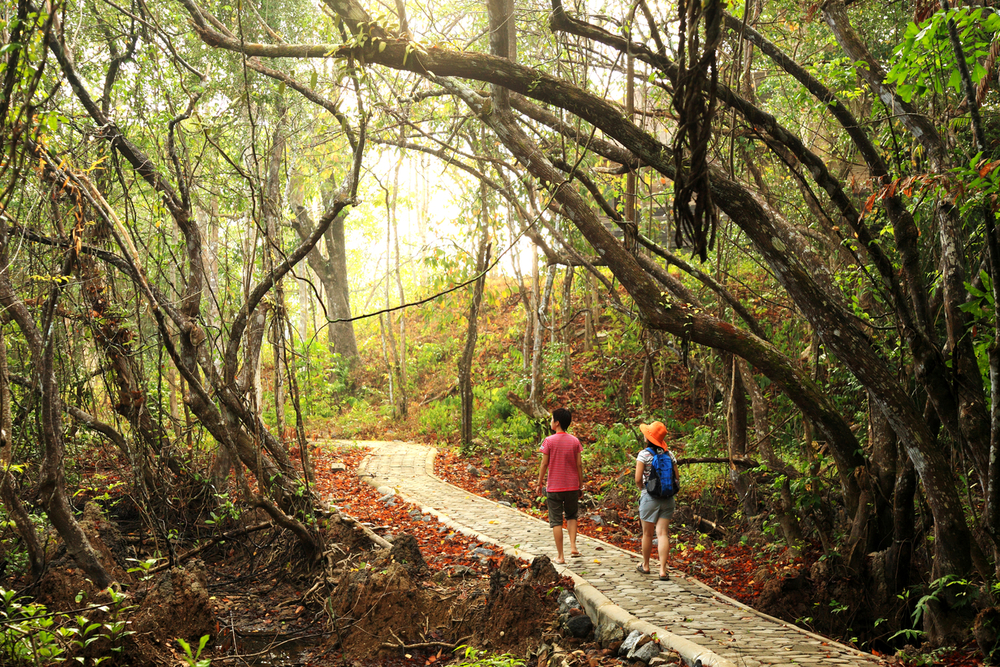 It's hard to believe the islands has a dark past. Once a Thai version of Alcatraz for political prisoners, it's now a dream destination for nature lovers. Honored by UNESCO, Tarutao National Marine Park consists of 3 archipelagos. The park teems with hundreds of animal species. Birdwatchers and wildlife spotters will be delighted by sightings of boars, mouse deer, raptors, king cobras and many more. Tarutao National Marine Park is also great for snorkeling and scuba diving.

5. Relax on island paradise Koh Lipe and visit a sea gypsy community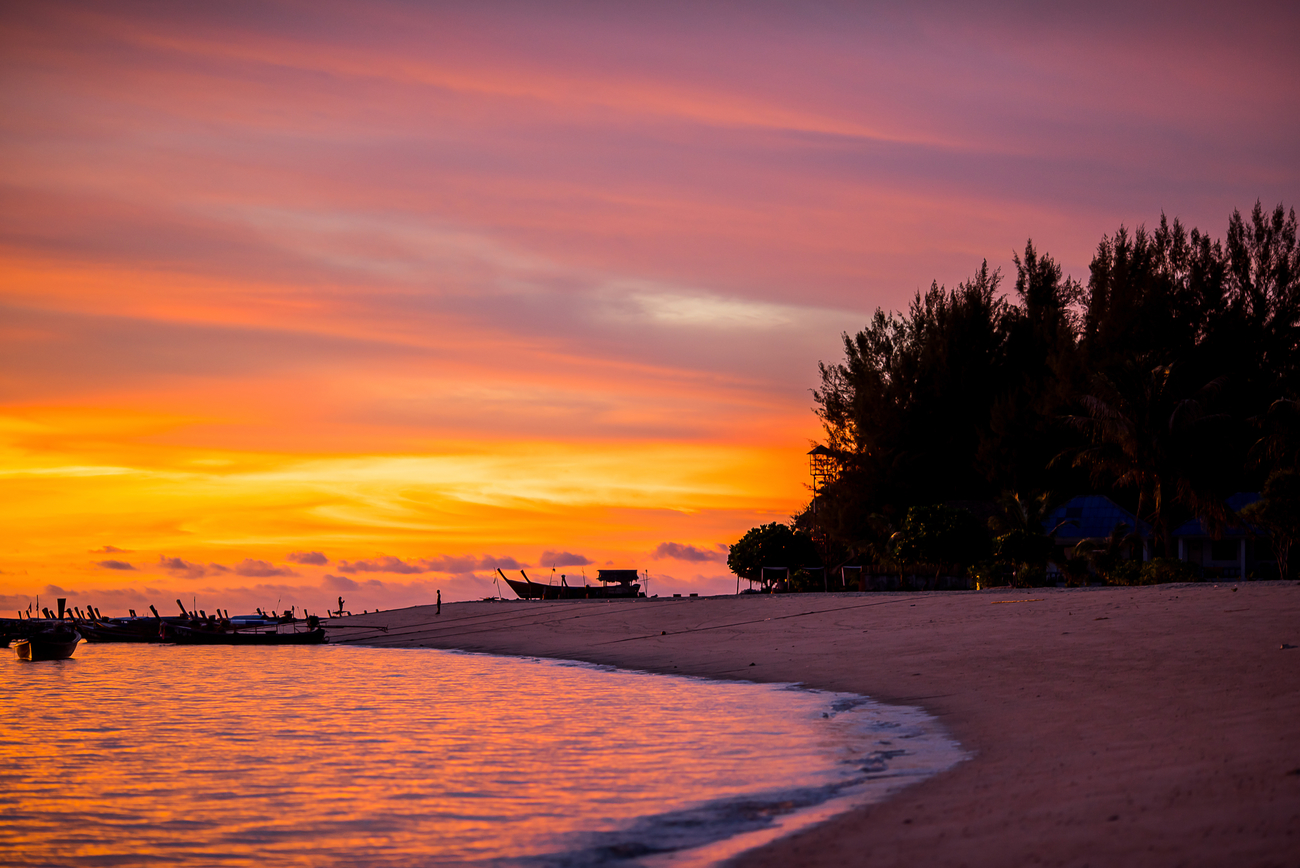 This is the place everyone will tell you visit. While Koh Lipe has been developing fast in recent years, the island still retains its fine beaches and crystalline water. Pattaya Beach is the most popular and also the most beautiful beach on the island. For sunrise and sunset, go to Sunrise Beach and Sunset Beach, respectively.

With an abundance of snorkel and diving tours to other islands, Koh Lipe is a brilliant base for underwater explorers. However, local ways of life persist. This is where you can meet Moken, a group of Andaman sea gypsies.        

6. Marvel at the most extraordinary black beach on Koh Hin Ngam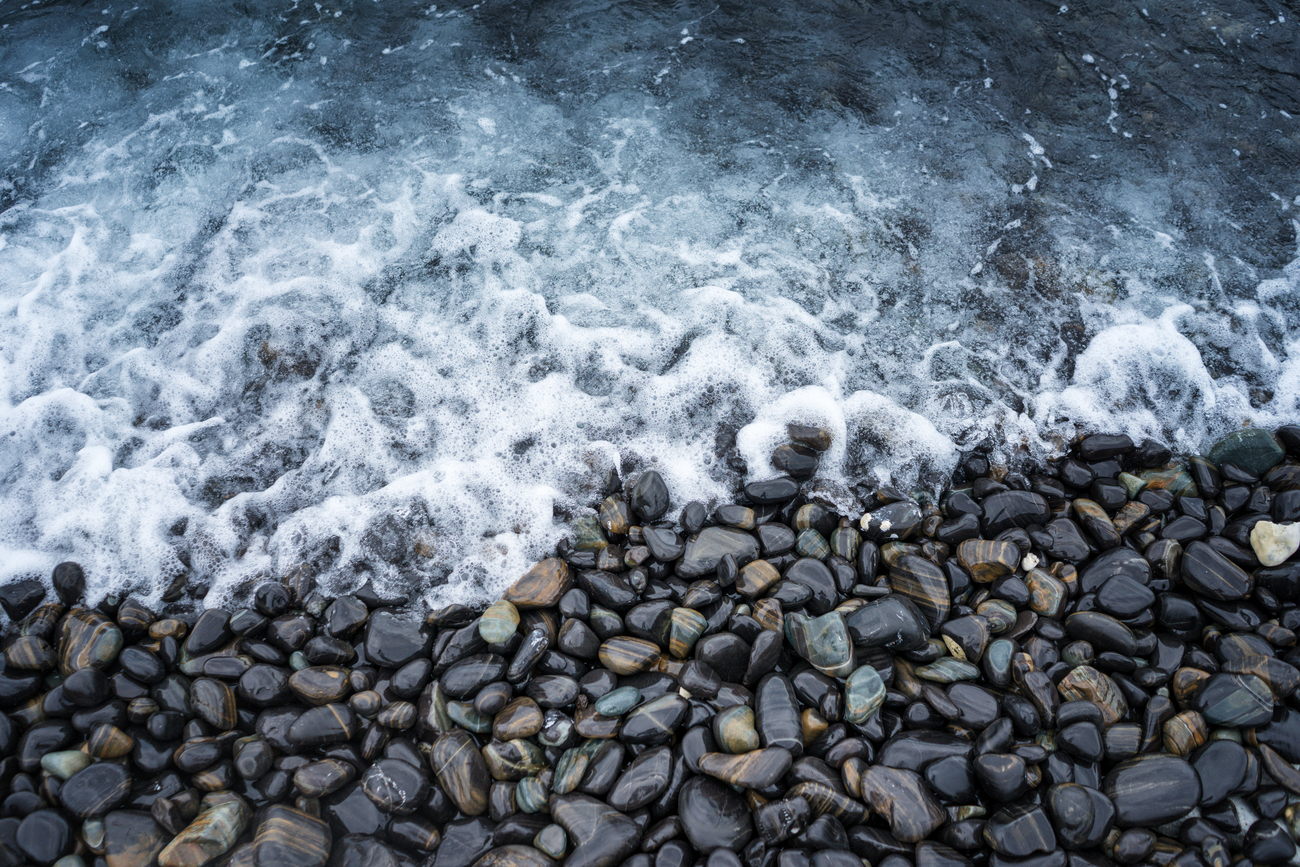 Black sand beaches are beautiful, but how about shiny black rock beach? It's as if Koh Hin Ngam's beach were crafted from gemstones, hence the name (Beautiful Rock Island). The island is also one of the best diving spots.

To preserve nature, please don't take any rock from Koh Hin Ngam.     

7. Admire Love's Gate and sea turtles on Koh Kai and enjoy scuba diving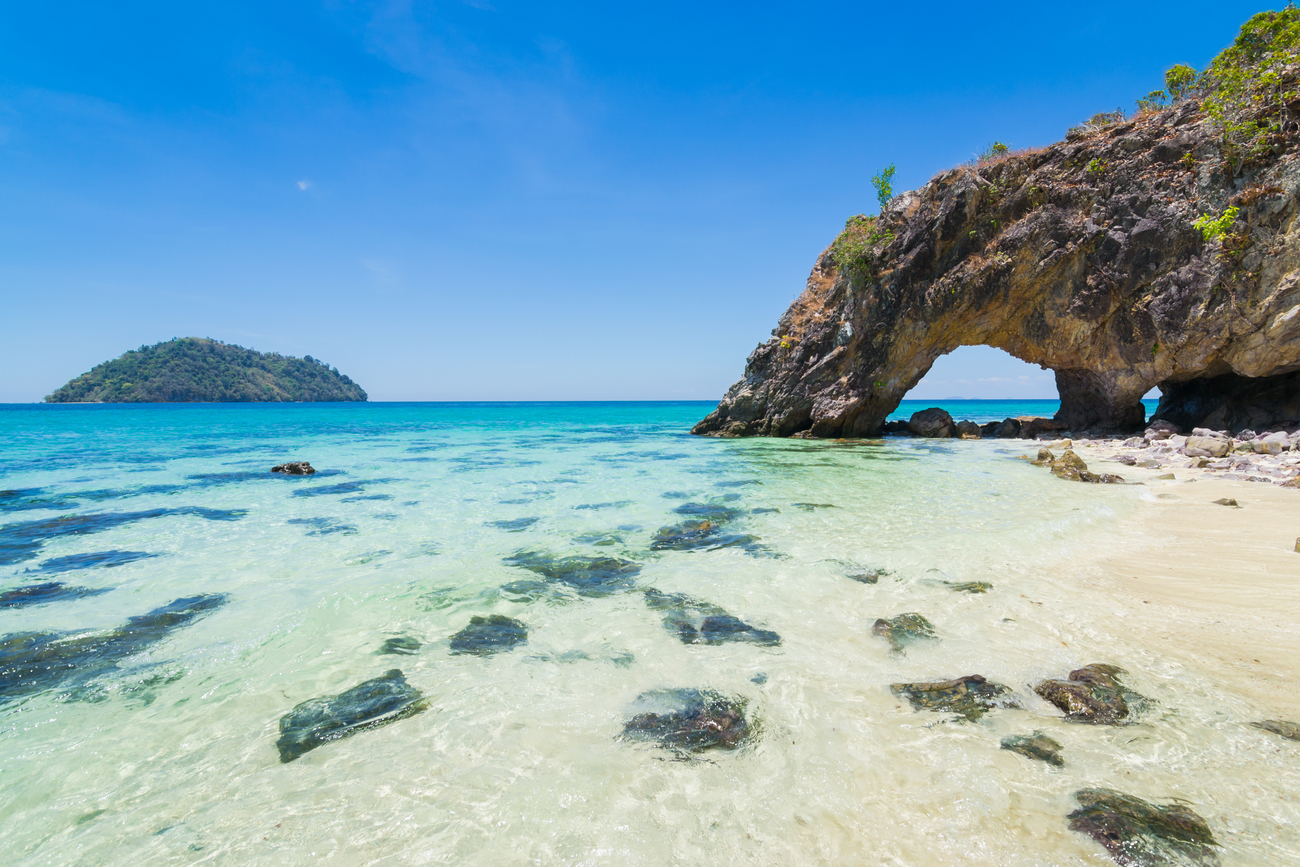 Koh Kai means Egg Island and the "egg" here has more than one meanings. One is that the sand is beautiful and its color is compared to egg shells. Sea turtles also come to lay eggs on its sandy shore every year and that's another reason why the island is called Koh Kai. Love's Gate, the gigantic natural stone arch on the island, is one of its icons. Local legend has it that those who walk through the gate will be lucky in love. If lovers walk through together, they will also get married.

Koh Kai is also a beautiful scuba diving spot. The sea around the island is rich with colorful coral reefs and marine life, including rays and pufferfish.

8. See a natural submarine on Koh Hin Sorn and find Nemo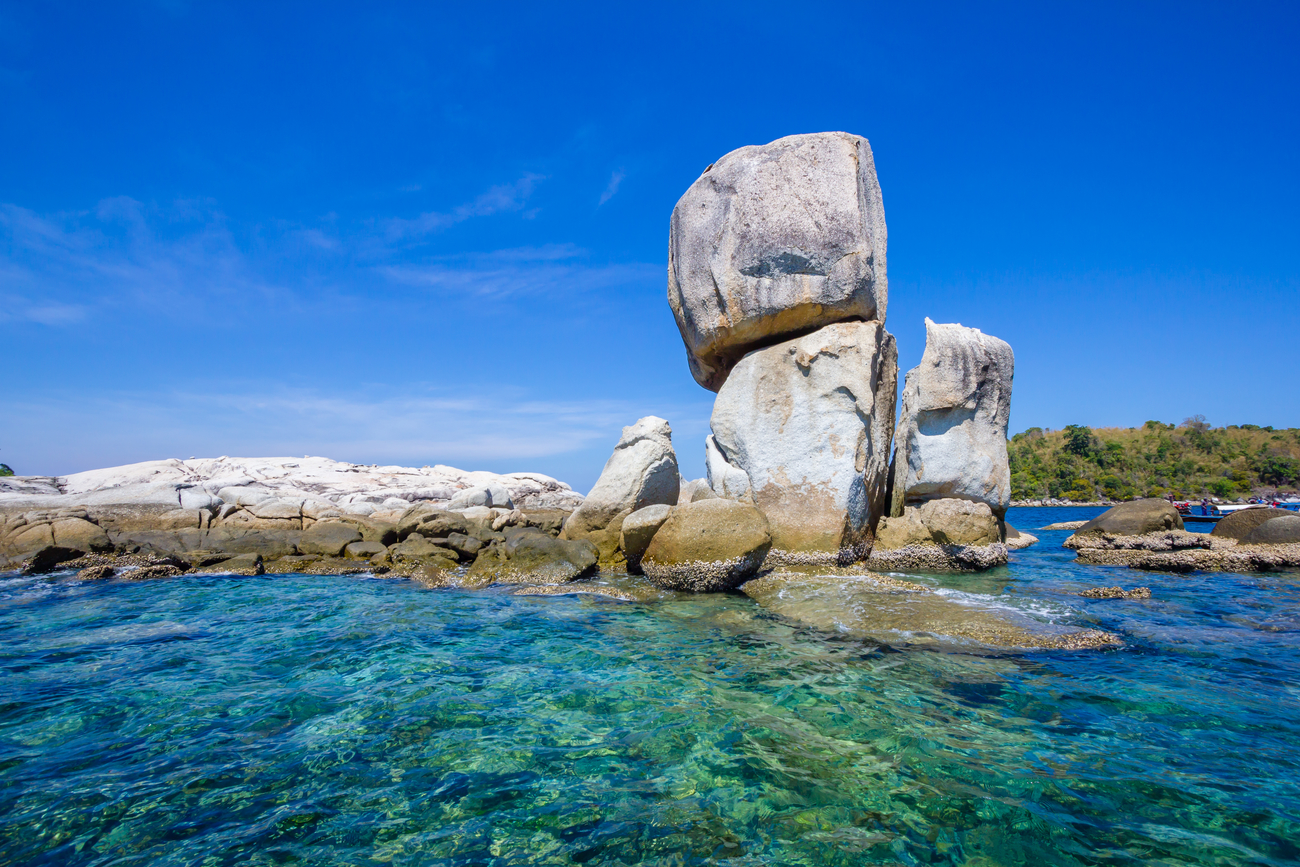 Koh Hin Sorn is a very unique sight. Two big square rocks somehow lie on top of each other, looking like a submarine. Even earthquakes nearby can't tear them apart!

The marine scene around Koh Hin Sorn is marvelous. It's especially abundant in coral reefs and clownfish.   

9. Discover the harmony between local Buddhists and Muslims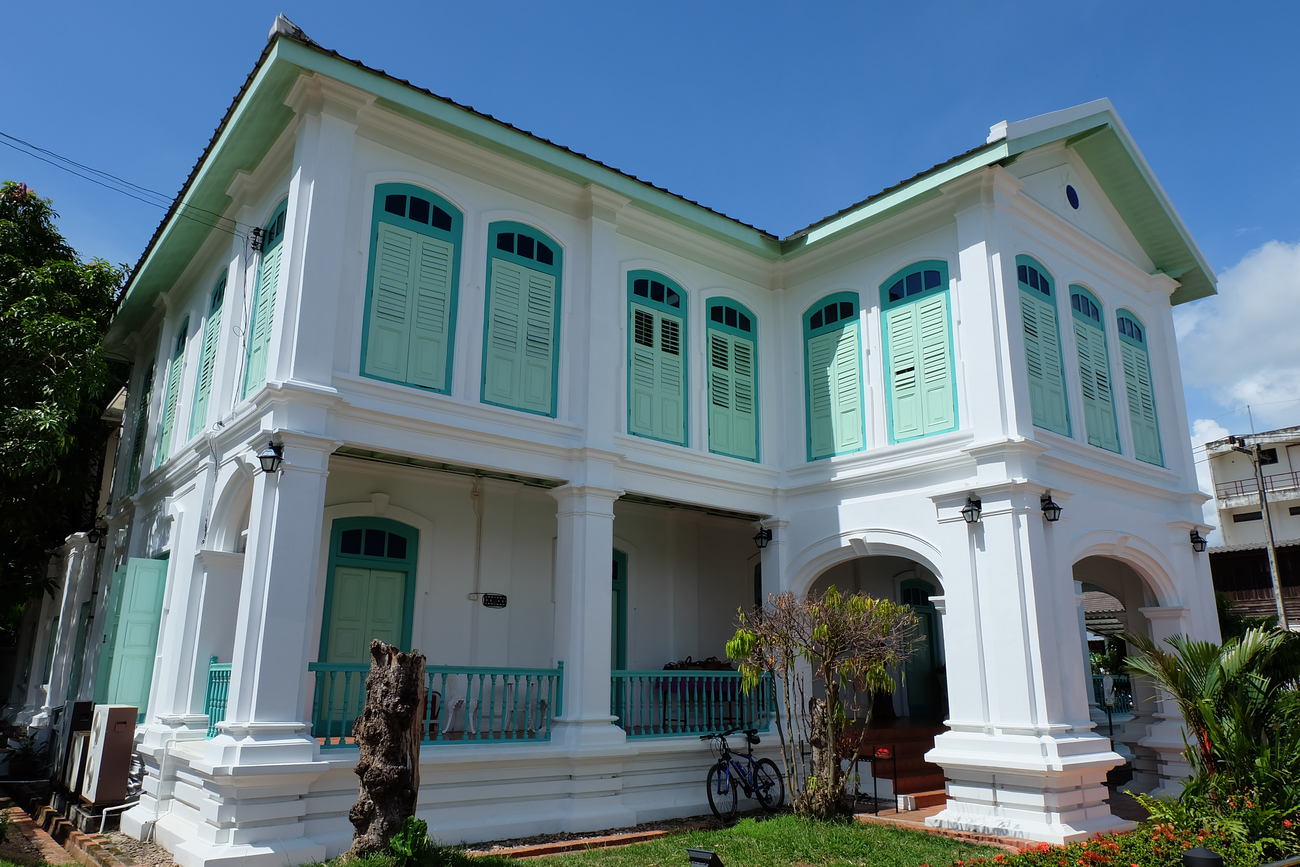 Muslims and Buddhists in Satun are well-known for their harmonious relationship. Visit Satun Central Mosque (Mambang Mosque) and Wat Chanathip Chaloem (Mambang Temple), both of which built in pretty unique architecture styles. Taste Bunga Kuda or Dok Lamchiak, a Thai-Malay dessert found only in Satun.

To delve into the city's history and local culture, visit Satun National Museum. Also called Kuden Mansion, the building was the residence of a former governor, Phraya Phuminatphakdi.     

---
That's it for things to do in Satun, Thailand, but that's not all you can do on your journey. Pair your visit to Satun with a trip to its charming neighbor, Trang. Find out things to do in Trang, Thailand.
Welcome to Amazing Thailand – Open to the New Shades. This is your ultimate Thailand travel guide, off-the-beaten-track edition. Go local and explore Thailand through new perspectives. Open your heart and mind… to the shades of Thailand that you never knew exist!