Southern Thailand is the ultimate dream destination for sea, sand and sun seekers, but where to? If you ask a local for recommendation, Trang will definitely be one of the answers and rightfully so. While Phuket, Samui and Krabi are obvious choices, Trang is still a hidden gem among foreign travelers. Its serene beaches, sparkling blue sea and enchanting underwater world hold a lot of surprises, including extremely rare dugongs and underwater wedding.

Apart from being well-connected to other southern cities, Trang is only a little more than an hour away from Bangkok thanks to daily direct flights. Before or after heading out to its beautiful beaches and islands, don't forget to enjoy greenery and caves for a change and immerse yourself in its historic side. As a former port town, the city saw some pioneering development, like the first rubber tree in Thailand, and got to welcome cultural diversity. Its food scene is seriously one of the best in Thailand.

In a nutshell, this southern city is very colorful and flavorful. Check out these top things to do in Trang, Thailand, and enjoy authentic local experiences before the rest of the world catches on.

---
Top 10 Things to Do in Trang, Thailand

1. Set sail on your sea voyage at Hat Chao Mai National Park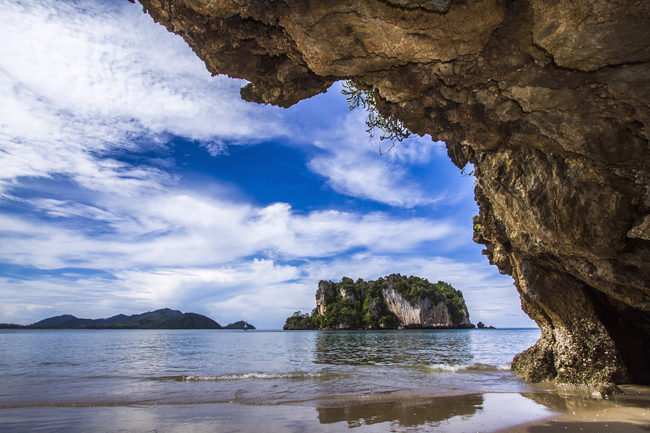 Beautiful and peaceful beaches in Hat Chao Mai National Park will make for a great start of your island hopping trip. Kick back, relax and enjoy the view. The national park is also dotted with karst cliffs and mangrove forests and has Kuan Khang Hot Spring.   

The national park is unbeatable when it comes to accessibility to Trang's wealth of islands. Pak Meng Beach is the best starting point. You can use it as your base when exploring the top islands like Koh Muk, Koh Kradan and Koh Chuak.        

2. Visit the city's most beautiful island, Koh Kradan, and even get married under the sea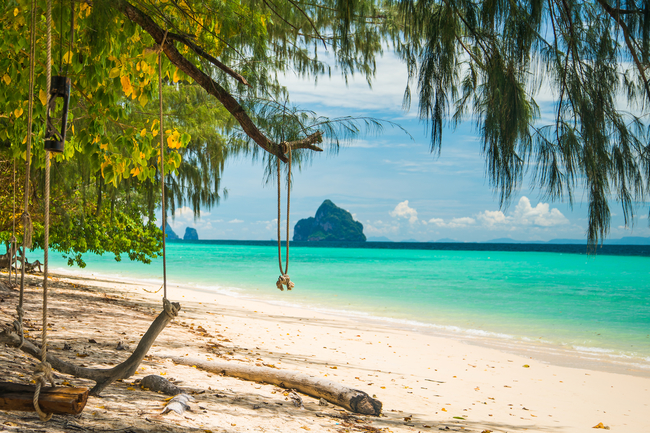 The sand is so white it seems to shine. The sea is so clear you can see the marine life. It's no wonder Koh Kradan is considered the city's best and one of Thailand's best. You'll want to lie down on the powdery sand and enjoy the view of other islands from the beach, but don't miss underwater beauty. Go out into the sea for a snorkeling experience of your lifetime.

Speaking of an experience of your lifetime, Koh Kradan is one of the venues for the world-famous underwater wedding in mid-February. As certified by Guinness, it's the biggest underwater wedding ceremony in the world. Its beauty also lies in the local cultural elements.

3. Marvel at Morakot Cave near Koh Mook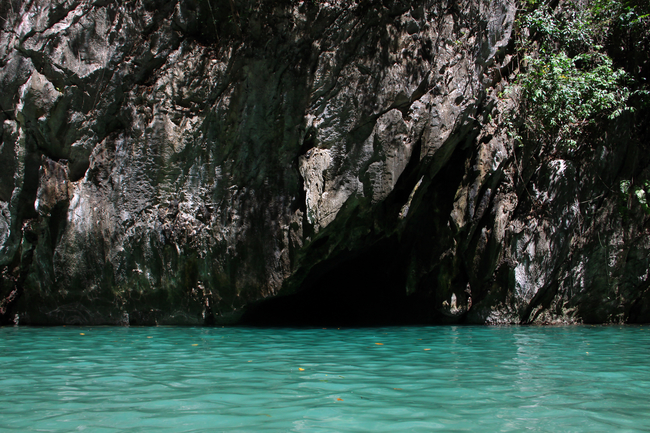 Morakot Cave translates to Emerald Cave and it's as magical as the name suggests. The journey from Koh Mook to the cave itself is pretty exciting. The sea cave entrance is so small that you can only swim or kayak through during low tide. It's also dark inside, so it's wise to follow a guide. At the end of the cave, a white sand beach, a lush forest and tall cliffs await. The real spectacle, though, is obviously the moment when the water turns emerald green. The magic happens thanks to the sunlight that shines through the cave opening and it depends on the angle. Time your visit between 10am-2pm.

Like Koh Kradan, Morakot Cave is part of the city's underwater wedding ceremony.

4. Be enchanted by the city's best snorkeling spots, Koh Ma and Koh Chuak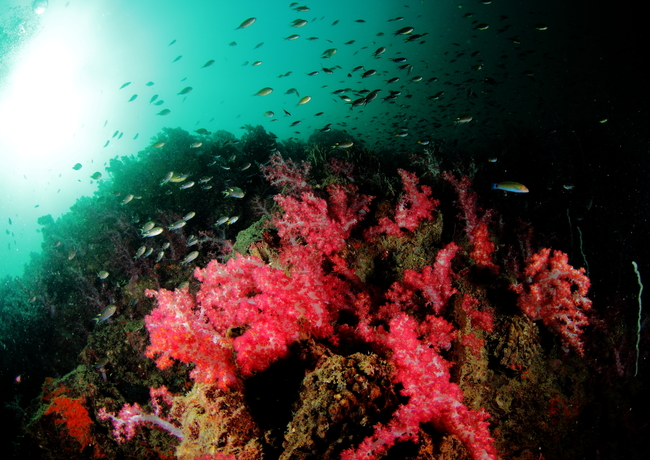 Koh Ma and Koh Chuak are small islands, but their charms actually lie in the sea. Beneath the aquamarine water is a whole new world of colors created by coral reefs, fish and other sea creatures. As there are rapids between the two islands, you'll have to hold onto a rope for support while snorkeling.
If you fancy taking your island-hopping to the next level, don't miss exploring Similan islands, Surin islands, the secluded and charming Yao Noi island on a private boat with our Local Experts. You can also cruise along the dreamy coast from Phuket to Phangga Bay here.
5. Go dugong spotting on Koh Libong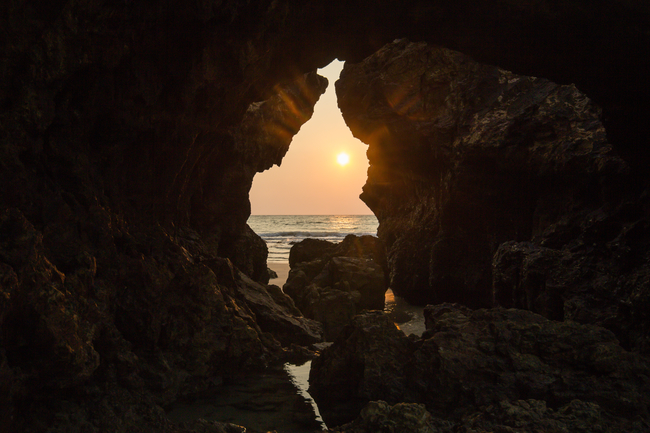 As you travel around the city, you'll notice several dugong statues, signs and souvenirs. Why did they become the city's mascot? That's because most dugongs left in Thailand are found in Trang. They are an endangered species and there are only about 100 dugongs in Koh Libong and the vicinity. An encounter with them requires some luck, but it's worth climbing and trekking to Point Dugongs.

Koh Libong also offers a wide range of activities. Tranquil beaches for beach bums. Scenic mountains and forest trails for adventurers. Traditional stilt houses and local way of life at Muslim fishing village for cultural enthusiasts. The city's biggest island has something for everyone.      

6. Feast on heavenly cuisine and charming cultural diversity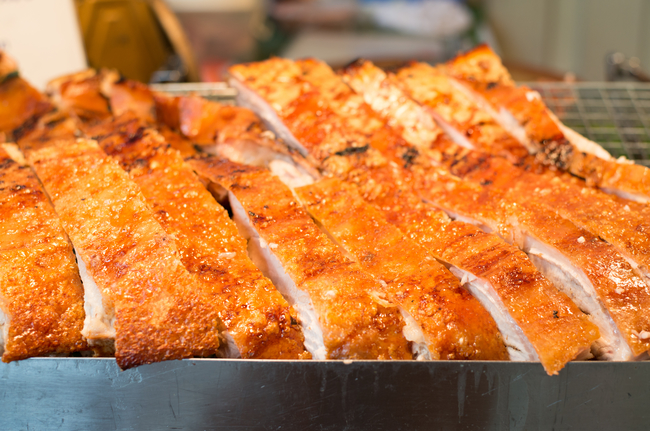 While Trang's old town might not be as colorful as Phuket, a Sino-Portuguese architecture walk in the area is still a good idea. It might not be an exciting love at first sight, but slowly sip its charm and you'll end up falling for the wonderfully retro atmosphere. You can also visit Chinese shrines, mosques and Trang Church to learn about the city's diverse religions. 

Tired after the walk? No worries. Local culinary specialties to the rescue. The city's repertoire is delightfully huge and you can actually spend the whole day tasting them. Dim sum and kopi (Southern Thai coffee) make traditional breakfast in the south, but Trang locals are the one and only to have roasted pork with them. Trang-style roasted pork is crispy, juicy and also tender, with mouth-watering smell. Try it and you won't regret it. For lunch and breakfast, taste Muslim, Chinese or even vegetarian cuisine. (The city's local food is a wonderful blend of Thai, Chinese, Malay and Indian influences.) Finish your meal off with a slice of fluffy Trang cake.     

7. Trace the city's historic legacy in Kantang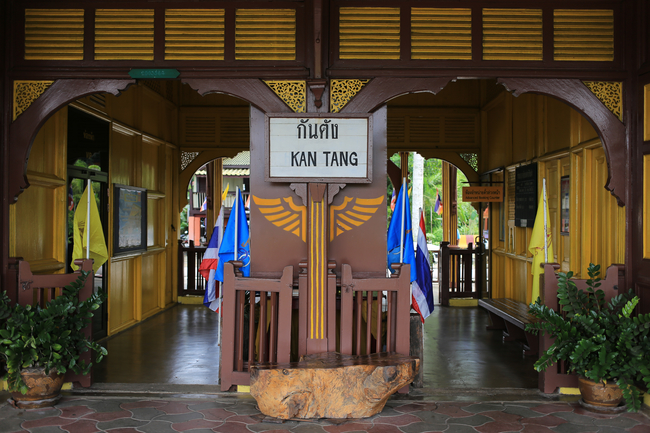 Though it's now a quiet town, traces of Kantang's rich history can still be seen and felt. Kantang Railway Station, the terminal station of the Southern-Andaman railroad, is one of Thailand's architectural gems with its classical beauty and iconic mustard yellow paint.  
Close by is the Phraya Ratsadanupradit Mahitsaraphakdi Museum, which is housed in his former residence. The city's most influential governor was also called Khaw Sim Bee (his birthname) and among his numerous contributions was importing Thailand's first rubber tree from Malaysia. It leaves a long-lasting impact as rubber farm is now one of Thailand's major sources of income. The rubber tree that began everything is still in Kantang.  

8. Walk above the trees at Trang Peninsular Botanic Garden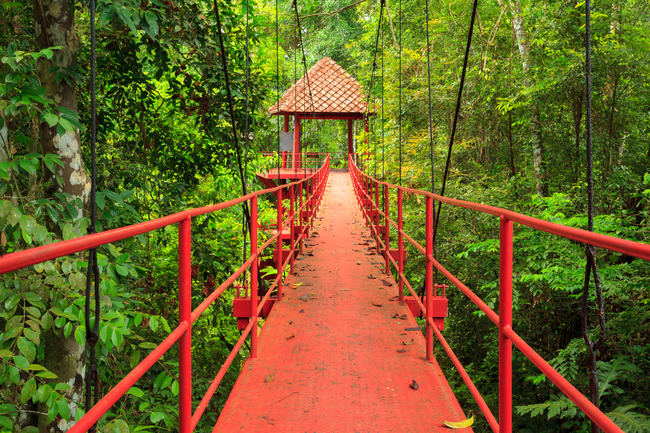 Green might not be the first color that comes to mind in seaside cities, but Trang's natural landscape isn't just about beaches and islands. At Thung Khai or Trang Peninsular Botanic Garden, you can relax among rare plants and recharge with super fresh forest air. Above all, a visit there is more than a walk into the woods with its canopy walkways.

9. Lie down and paddle under the dragon's belly inside Le Khao Kop Cave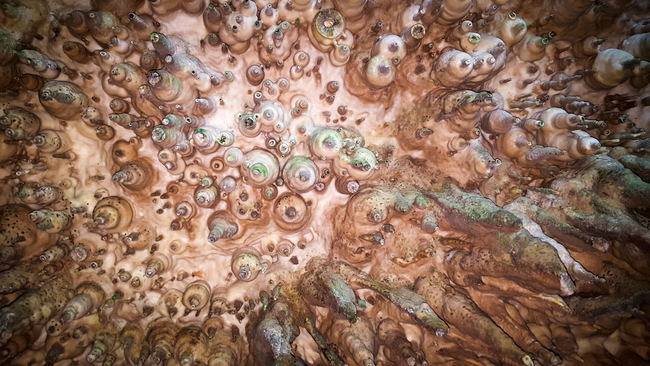 Le Khao Kop Cave is full of amazing stalactites and stalagmites, but it's also the thrill that makes travelers love it. First, you have to paddle into Le Khao Kop Cave and after a guided stroll in the limestone cave comes the city's ultimate water adventure. You'll have to row along the lowest part of the cave, which stretches about 350 meters. How low is the ceiling? So low you have to lie down on your back on the boat.

This is likened to walking under the dragon's belly. According to the Chinese belief, dragon's belly walk is an act of attracting fortune. Hence the lowest part of the cave is called Dragon Cave.
10. Learn about the art of weaving at Ban Na Meun Sri
Ban Na Meun Sri women weave their own fabrics for important occasions in their lives: their wedding, their son's ordination and their funeral. The 200-year-old craftsmanship almost died out due to the lack of material during the World War II and industrialization of weaving.
Fortunately, the elder in the village initiated the preservation of their traditional weaving and their successors have established Ban Na Meun Sri weaving group. Red fabrics with yellow patterns are the most common, but many unique patterns are available. From doll pattern to Constitution Monument pattern. Over 100 beautiful handwoven fabrics are on display at the museum.
---
That's it for things to do in Trang, Thailand, but that's not all you can do on your journey. Pair your visit to Trang with a trip to its charming neighbor, Satun. Find out things to do in Satun, Thailand.
Welcome to Amazing Thailand – Open to the New Shades. This is your ultimate Thailand travel guide, off-the-beaten-track edition. Go local and explore Thailand through new perspectives. Open your heart and mind… to the shades of Thailand that you never knew exist!