The Ananta Samakhom Throne Hall or Phra Thinang Anantasamakhom in Thai serves as a royal reception hall of Dusit Palace in Bangkok. King Chulalongkorn (Rama V) had ordered to built it in 1908 before he passed away in 1910. The Ananta Samakhom Throne Hall was finished in 1915, 5 years after his death. Nowadays it becomes a museum and is occupied occasionally for the certain state events.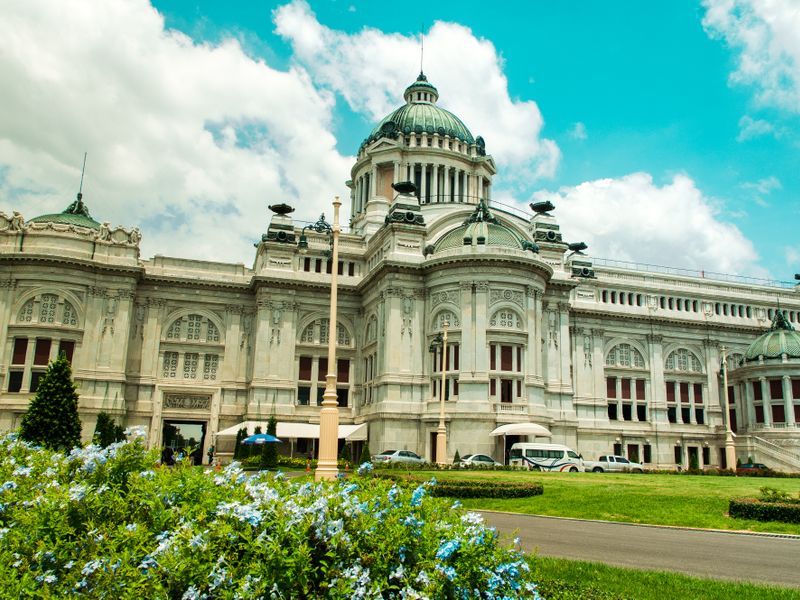 The two-storey Ananta Samakhom Throne Hall was built with a large dome (49.5 metres high) in the middle with six small domes around it. Professor Galileo Chini and Carlo Riguli were the royal artists of King Rama V and painted the domes and walls of the Throne Hall, depicting the story of Chakri Dynasty, from King Rama I to King Rama VI. Many fresco drawings are done by them.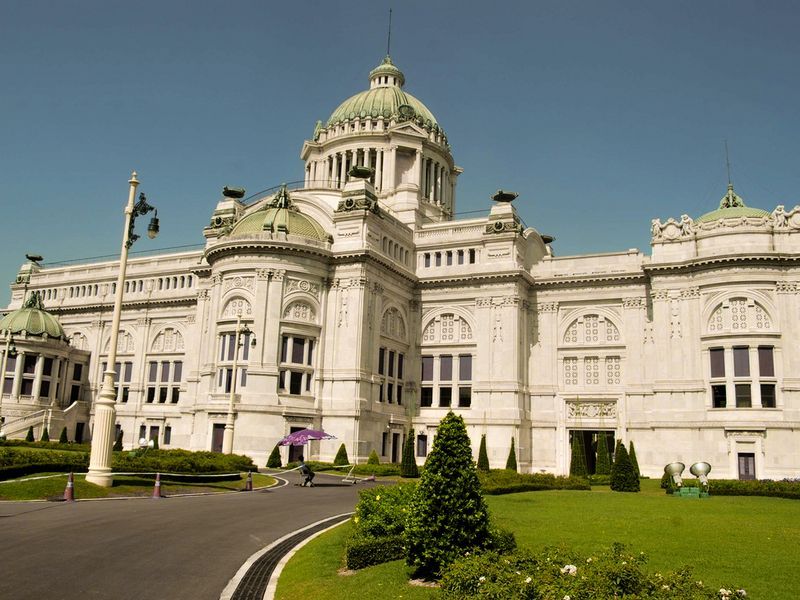 To visit the Ananta Samakhom Throne Hall, visitors must wear appropriate dress as the place is a royal property. Sleeveless shirts, shorts, ripped jeans and short skirts are not allowed to entry. Women should wear sleeved shirts and long skirts only and trousers for men. Visitors can also buy a sarong, a long piece of cloth to wrap around a waist, if necessary
There is a separate entrance fee for the Ananta Samakhom Thron Hall, even though you have already paid for the Dusit Gardens entrance. Visitors will receive an audio guide which is available in many languages. A locker will be provided to keep cameras and mobile phones as they are not allowed to be taken inside.
TakeMeTour's Review
Very very very beautiful place and valuable for money. Especially on a hot day, here is a great place to visit to avoid being exposed to too much sun.