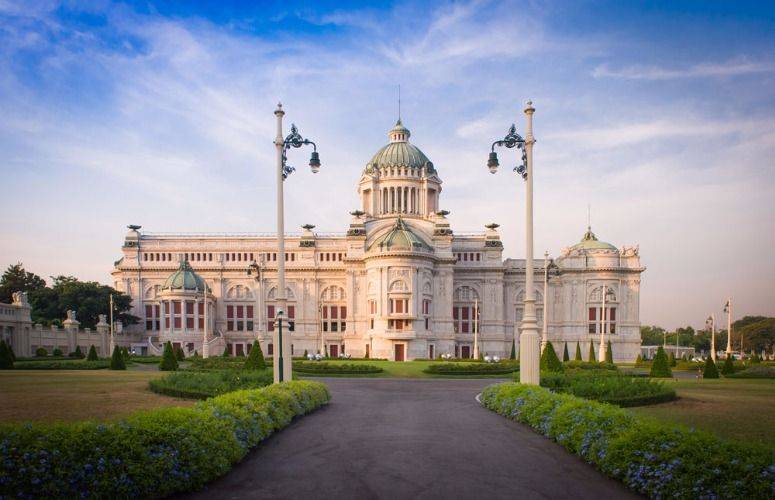 ---
Experience​ the beauty of Thai architecture (mixed with Western-style) and learn about Thai history by touring. The​n enjoy your night at Asiatique the Riverfront.
---
itinerary
11:00
Meet up at BTS Station (Victory Monument)
11:30
The Ananta Samakhom Throne Hall is a large impressive building in Dusit district in Bangkok, was built by King Chulalongkorn (Rama V) to serve as a reception hall for the Dusit Palace. ​
12:30
Abhisek Dusit Throne Hall, situated east of Vimanmek Mansion, is a one-storey hall built of brick and cement with a wooden coffered ceiling.
14:00
he Vimanmek Mansion was built in 1990 by the King Rama V and later became his residence for about five years. It is recognised as the world's largest teakwood mansion. ​
17:00
Asiatique The Riverfront is a large open-air mall in Bangkok.
---
Price Conditions
Transportation fares are included.
Admission fees are included.
More details about price conditions
---
FAQs
Why would your traveler love your trip?
Let's see Thailand glory from all these fantastic places. Let's feel Thailand vibe in style with local expert.​