Baan Silapin or Bangkok Artist's House is in the suburban area, in Wat Thong Sala Ngam, on Phet Kasem Road. "Raksamruat Family", an old goldsmith family, was the original owner of the Artist's House. They have afterward sold the house to Chumphon Akaphanthanan. He has renovated the house and turn it in to art gallery which has now become the center of all arts lovers.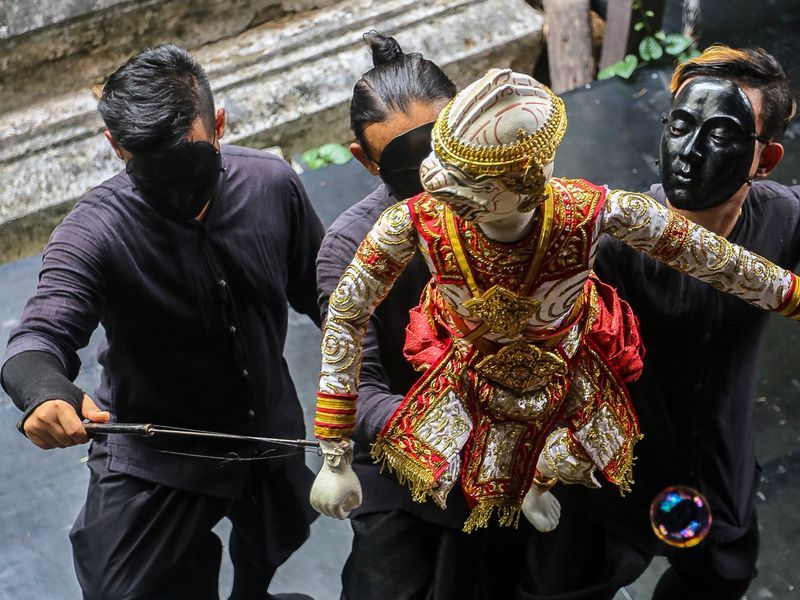 The Artist's house is built in Manila architecture and around the one of the old pagodas that serves as temple's area mark. He uses the wall of the house as an art gallery showing pictures and paintings and use the floor as drawing paper for creating an artworks and ornaments. He decorates Baan Silapin by using only old materials from this building since the old days. Visitors on Sundays can get training for painting ornament for free.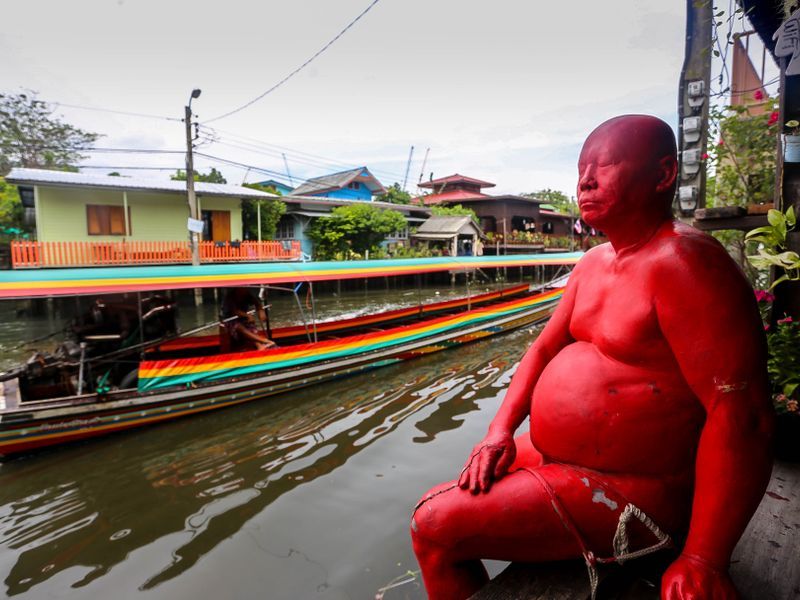 Besides arts, Baan Silapin created Tumnai Puppet Company in order to promote Thai puppet dance. Visitors can see the Thai puppet dance show at Baan Silapin free of charge on Saturday at 2 p.m. This is the reason that makes Baan Silapin as another unique learning center for students.
Visitors can buy souvenirs or postcards at the souvenir shop and enjoy a cup of coffee sitting by the river observing lives and local experience by the canal.
TakeMeTour's Review
Even exciting to most locals! It's hard to find such a nice community along the canal in Bangkok anymore. This place offers a warm ambiance like local home and community bond.