The Assumption Cathedral (Thai: อาสนวิหารอัสสัมชัญ) is the principal Roman Catholic church of Thailand. The cathedral is located in the Bang Rak district of Bangkok, alongside with Assumption College. It was visited by Pope John Paul II during his trip to Thailand in 1984.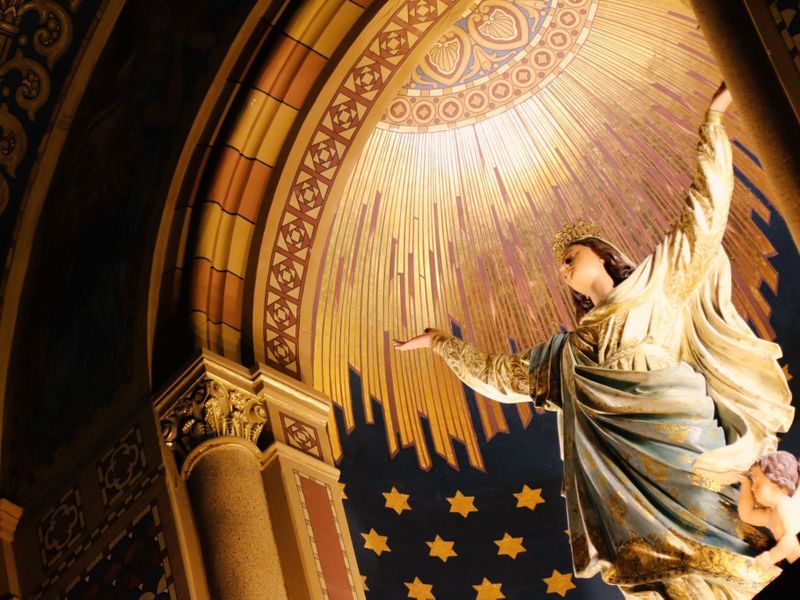 Assumption Cathedral's construction was initiated by the Siam Mission, led by Bishop Florens in 1820. The piece of land was purchased from donated money, proposed to buide a church in honor of the Blessed Virgin Mary. A traditional Thai-style church was completed one year later, and has served the Catholic community in that area since. Afterward, the office of the bishop was also built in the following year and continued to be the permanent residence of all the bishops of the Bangkok Diocese.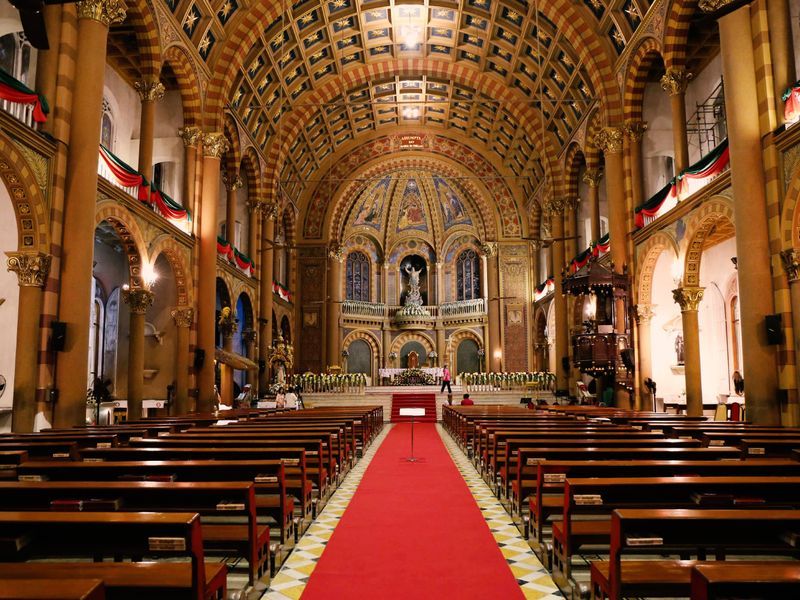 In 1909, the Assumption Cathedral underwent a major reconstruction to accommodate the larger catholic community. The new version of the church was designed by a French architect and constructed with local materials while the marble and stained glasses were ordered from Italy and France for interior decoration. The construction work took 9 years to complete. The new Cathedral was consecrated on 15 August 1919 by Bishop Rene Perros.
The World War II left the Cathedral badly damaged while the original stained glass windows around the church were all destroyed. Recently, the new stained glass windows were all replaced and the building was renovated. All these stained glass window showed the life of Jesus and Catholic beliefs.
TakeMeTour's Review
Assumption Cathedral is considered the largest and most elegant catholic church in Thailand. Although catholic in Thailand is accounted to only 2% of the overall population, the church is regularly attended and holds important religious events annually such as Chirtmas and Easter. The church is located in a very exclusive area which will allow visitors to see old buildings and high end hotel like Mandarin Oriental.