Bang Pu seaside resort was previously the prosperous PAK NAM city. Its name originally came from a Dutch port "New Amsterdam of the East". Nowadays, Samut Prakarn has become more vivid, full of people and their sweet old time remembrance. However, remaining ruins of ancient temple halls make Samut Prakarn a city full of spirit that lasted for hundreds of years.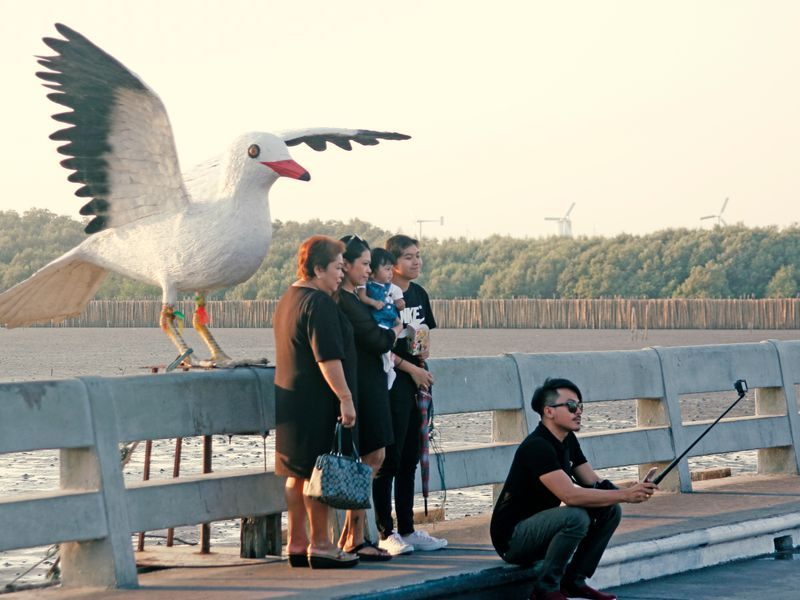 Saphan Sukta is the 74-year-old pier that extends long into the sea. The Sukta is one of the very popular destinations for locals to go with families on the weekend in the late afternoon. People say you can hear a soft waltz music in the distance from Saphan Sukta. At Sukta pier, visitors can enjoy the atmosphere, feel the sea breeze together with feeding thousands of seagulls that migrate to Bang Pu during November and July.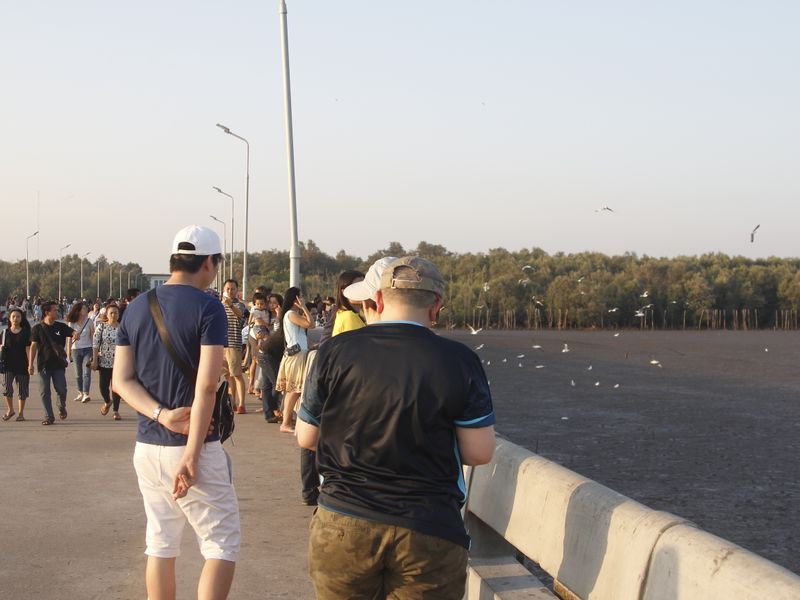 People can also come to learn about bird watching and mangrove forest conservation at an education center founded by The World Wildlife Foundation (WWF). There are more than 66 species of native birds and 124 species of migrant birds. The brown-headed gulls, migrate from Russia and Mongolia, are the most common kind that you can find.
There are also other kinds of birds and animals, such as pained stork, grey heron, purple heron, mudskippers and crabs. Besides of what has been mentioned, visitors can also enjoy food and drinks at restuarants along the pier or see the dance shows which are performed on weekends.
TakeMeTour's Review
Known for generations as a place to find calm seaside restaurants and immigrant birds! Many Bangkokers spend their weekends with their family here. We love the calm and local vibe There is not much of a tourists to be seen. Definitely one place to check out for those you want to feel the real local vibe!