Hua Lamphong Station, also known as Bangkok or Krungthep Station, is a few minutes away from HuaLamphong MRT Station and serves as Bangkok's main railway station.It is the busiest train station, with the announcements constantly echoing through its more than 20 platforms. Built in the Italian Neo-Renaissance style, Hua Lamphong Station is a sight for architecture lovers.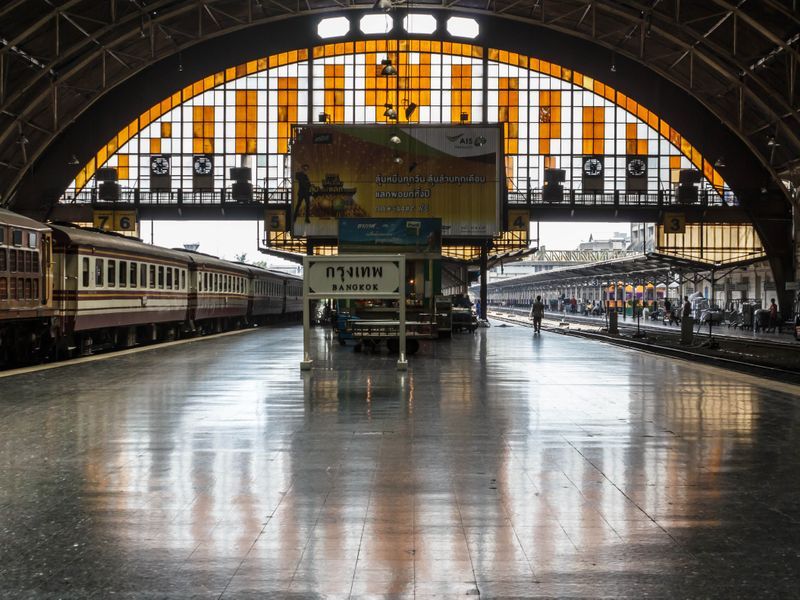 Besides train spotting, Hua Lamphong Station is a great place for people watching. From dawn till dusk, people come and go, lugging their luggage to the waiting train or waiting for someone's arrival. You might even spot the homeless and strays.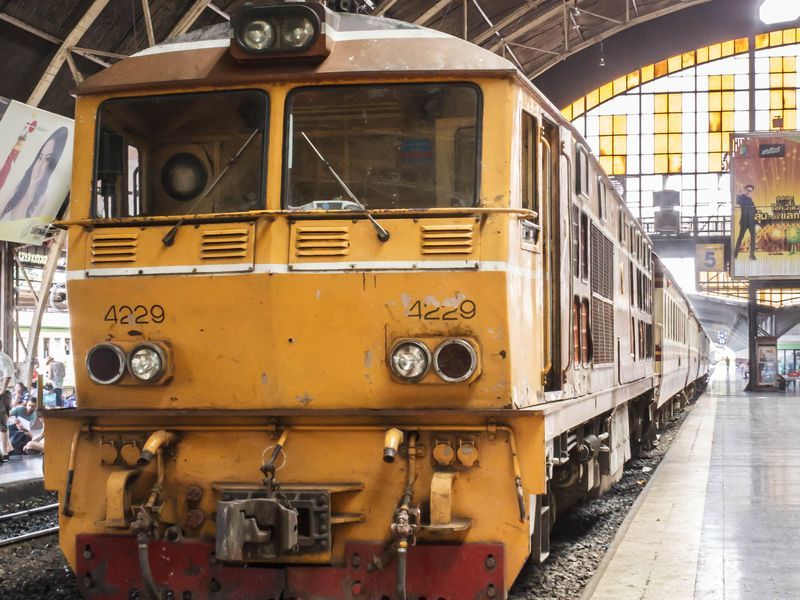 Before moving on, you can sample some local fare inside Hua Lamphong Station. The station offers a variety of cheap eats. Grab some grilled chickens and fruit to go or sit down in a coffee shop or the cafeteria. There are also convenience stores and Tourist Information Center. If you want some travel tips, the officials are stationed at the Information Desk only; beware of scammers.
Visitors can buy train tickets departing on the day or next day at the counters under red/orange/green screens. The tickets for advance booking are also available at Advance Booking Office near the platforms. The train schedule is shown there and travelers can select their own seats during the ticket booking. It is possible to pay either by cash or credit card.
TakeMeTour's Review
Image your favourite movie scene at the Central Station in New York, Hua Lamphong is just the same but a bit less maintained. Hua Lamphong is known to locals as a crowded with people from all backgrounds and mostly people from upcountry. It's important to be aware of pickpocket in a crowded place like this.