Dusit Zoo is locally known as Khao Din. It is the oldest and most classic zoo in Thailand located in Bangkok's central. The zoo was built during the King Chulalongkorn as his private botanic garden adjacent to the royal palace. After his death, the zoo was abandoned for several years before the restoration in 1938 during the reign of the King Ananda (Rama VIII). The zoo was re-opened for public visit in the same year. The zoo is now under the state Zoological Park Organization's management. It is equipped with sightseeing trains, activities ground, educational museum, and animal hospital. Dusit Zoo houses 1,600 animals of Thai and international origins.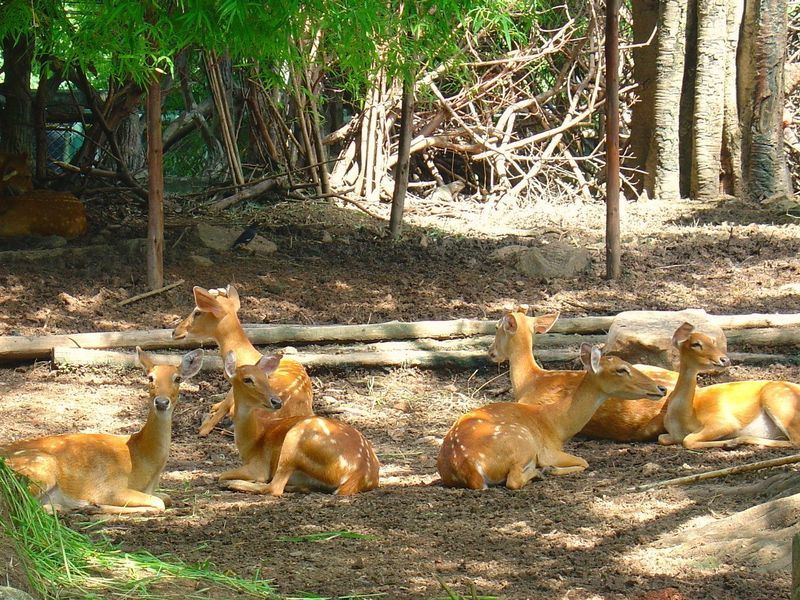 Dusit Zoo has operated for over 60 years and was actually the first to operate in Thailand. It covers a total area of 188,800 sq.m. and wrapped around by Bangkok's most famous landmarks such as The Ananta Samakhom Throne Hall, Parliament and Chitralada Palace.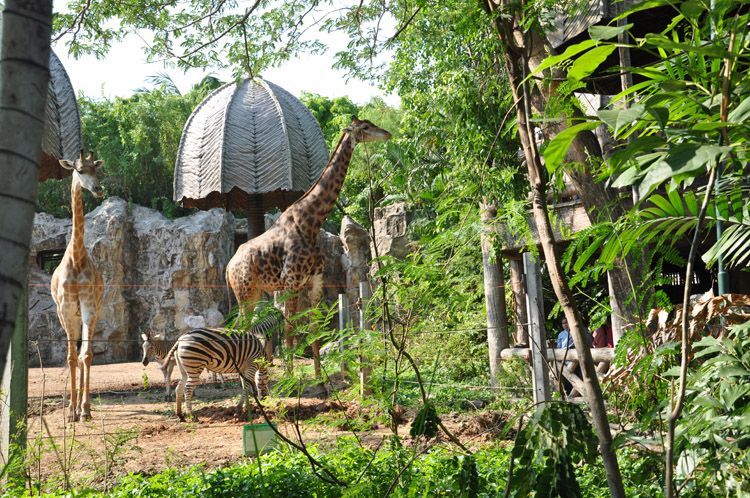 Animals featured at Dusit Zoo are naturally found in both Thailand and overseas. Some of the rare animals include albino barking deer and white Bengal tigers. Multiple species are kept here including monkeys, hippopotamus, alligators, lions. Overseas animals give Thai visitors an eye-opening experience to encounter them alive to witness their actual movement. These rare breeds include penguins, camels, wallabies, and kangaroos from Oceania and some others are from African Savanna such as giraffes, ostriches, and zebras. Dusit zoo also features Reptile House, Pheasants Aviary, Hawks Exhibit, and Elephants Camp. Children can enjoy riding animals on the Play Land.
Visitors can enjoy peddling boat in the impressive lake at a small fee. There are plenty of fish in the lake which you can feed them with some old toast available for sell nearby the lake. Some history-lovers might get surprised by the fact that Dusit Zoo was left with WWII legacy i.e. the underground shelter near the hippopotamus habitat.
TakeMeTour's Review
Many children growing up in Bangkok must have been to Dusit Zoo. It is nothing too surprising but it is good for children and those who love to see animals on display. A full tour can be easily completed by foot while taking train may be an option for those who might have some walking difficulty.