Erawan Shrine, previously called Thao Maha Phrom Shrine, is a Hindu shrine with Phra Phrom Statue representing Hindu god of creation Lord Brahma. Situated by the Grand Hyatt Erawan Hotel, Erawan Shrie can be easily access by BTS Chitlom Station or Siam Station – only about 5-minutes walk from the sky train.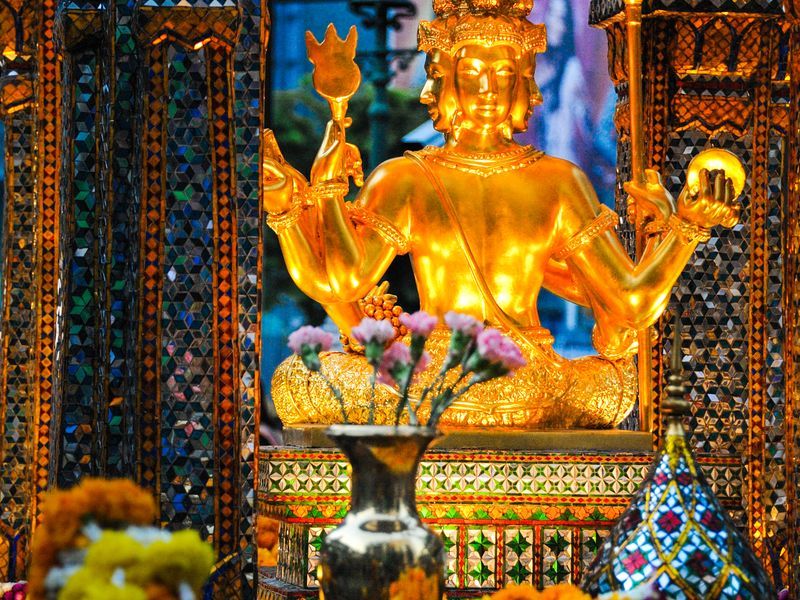 Many people, both Thais and foreigners, visit the Erawan Shrine to pay respect throughout the day, from the early morning until late at night. Flowers, fruits to elephants' teakwood are brought here as oblations to Phra Phrom for making their wishes become true. Cash donations received from people are distributed to different charities and needy hospitals in the rural area by a foundation.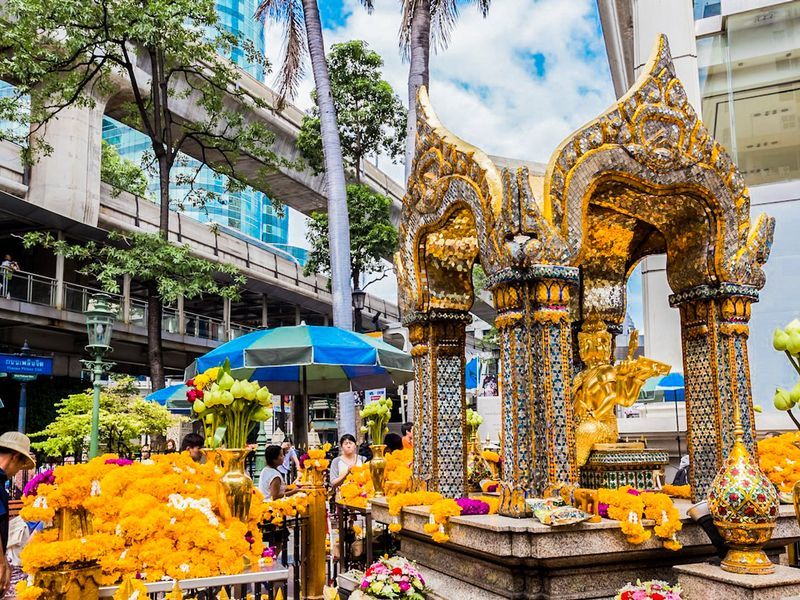 Erawan Shrine has become one of the most popular worship attractions. Thai Classical Dance troupe or a lively Chinese Lion Dance are hired by the worshippers as a return for god's flavor to help them. Visitors can enjoy watching the performances and feel the prestige in the area.
Around the Erawan Shrine, there are many department stores, such as Central World, Gaysorn and Amarin Plaza. Visitors can go in for shopping or just for a rest and escape from the heat outside. There are also five other Hindu deities shrines in the area that you can go for a visit: Phra Laksami (Lakshmi), Phra Trimurati (Trimurti), Phra Khanet (Ganesha), Phra In (Indra), and Phra Narai Song Suban (Narayana on his garuda).
TakeMeTour's Review
Feel free to make a stop here while you're in the area! It's giving you a good contrasting image between religious sphere and business/commercial world. For those who believe, do not miss to make a wish and worship the God. May your wish come true!